BPI Graduate Jonathan Alvarez '19: From Prison to Running a Nonprofit, This Yonkers Man Hopes to Change Lives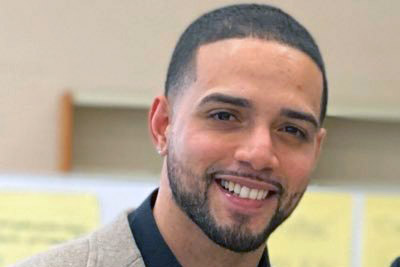 At 17, Jonathan Alvarez '19 went to prison with a 10th-grade education. While incarcerated, he focused on making the most of the 12 years and four months he would serve. "Education became that next thing that was available for me to better myself," he said. He completed his GED and went on to receive a bachelors of arts degree in social studies through the Bard Prison Initiative. Upon his release, he was motivated to give back to his community and help others impacted by the criminal justice system with support to transform their lives.
Alvarez joined My Brother's Keeper as a mentor, as well as starting You're Not Alone Brotherhood, a safe space and support group for men and boys to share their challenges. In 2020, Alvarez and his lifelong friend John Cabrera cofounded the nonprofit organization 914United, focusing on providing education and mentorship to underserved communities in the Lower Hudson Valley. 914United has grown quickly into a team of 12 and offers seven different programs from civic empowerment to financial literacy.
"He's just very focused and interested in making a difference," Yonkers Superintendent of Schools Dr. Edwin Quezada said. "He is a success story that we need to honor and we need to celebrate."
Post Date:
11-30-2021