Christian Crouch Named Dean of Graduate Studies at Bard College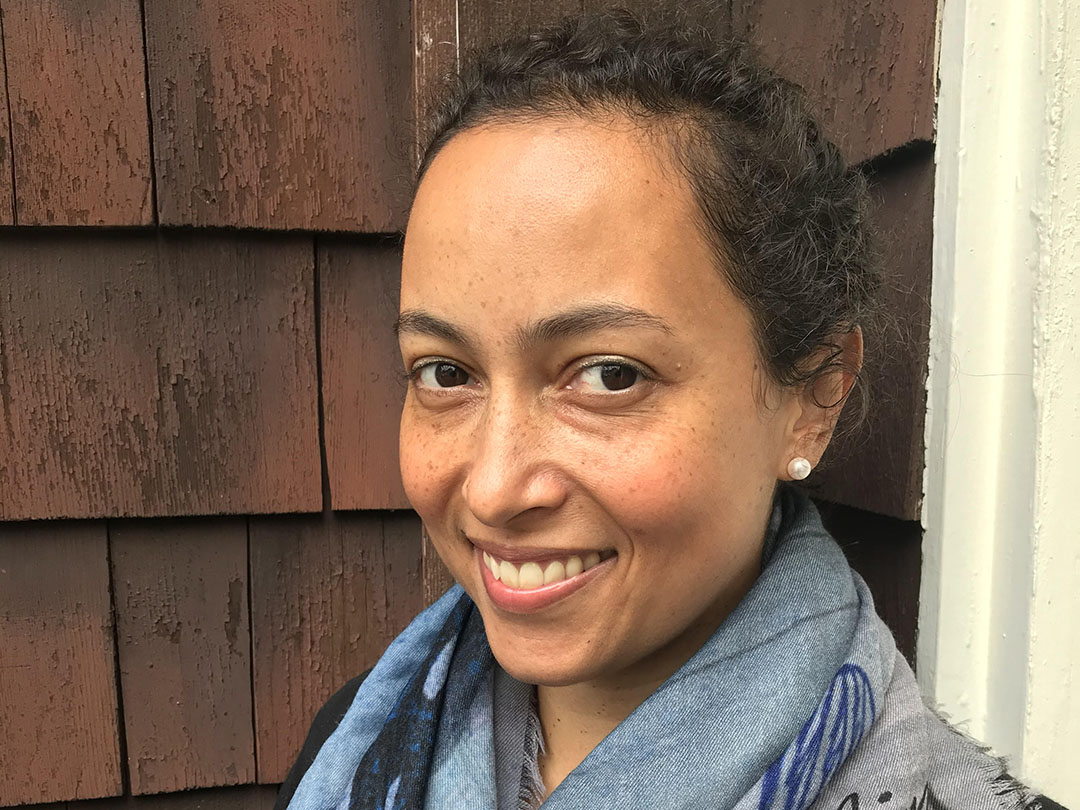 Bard College announces the appointment of Professor Christian Crouch as the incoming Dean of Graduate Studies, beginning July 1, 2021.
Professor Crouch has been Associate Professor of History and Director of American Studies at Bard since 2014. Her work focuses on the histories of the early modern Atlantic, comparative slavery, American material culture, and Native American and Indigenous Studies.
She holds a Ph.D. and an M.A. with Distinction in Atlantic History from New York University, and an A.B. cum laude in History from Princeton University.
She has taught in the Clemente Course in the Humanities since 2010 and served as Curatorial Advisor for the 2020–2021 Brooklyn Museum exhibition "Jeffrey Gibson: When Fire is Applied to a Stone it Cracks." Her book,
Nobility Lost: French and Canadian Martial Cultures, Indians, and the End of New France 1600–1848
(Cornell University Press, 2014) won the Mary Alice and Philip Boucher Prize for best book in French colonial history from the French Colonial Historical Society in 2015. Her recent scholarly work includes articles in
William and Mary Quarterly
(2018)
, Early American Studies
(2016) and chapters in the edited volumes
France, Ireland, and the Atlantic in a Time of War: Reflections on the Bordeaux–Dublin Letters, 1757
(Routledge 2017) and
The French Revolution
as Moment of Respatialization
(De Gruyter 2019).
Professor Crouch currently serves on the council of the Omohundro Institute and is a member of the inaugural cohort of Bright Institute Fellows. In 2019, she received a Georgian Papers Program Fellowship and previously was a 2016–2017 Hutchins fellow at Harvard University's Hutchins Center for African and African American Research. Her research has been supported by fellowships and grants from the American Philosophical Society, the Yale Center for British Art, the John Carter Brown Library, the William L. Clements Library, the Massachusetts Historical Society, and the Newberry Library. Her current manuscript in progress,
Queen Victoria's Captives: A Story of Ambition, Empire, and a Stolen Ethiopian Prince,
studies the human consequences of the 1868 Maqdala Campaign.
"I am delighted that Professor Crouch has agreed to accept this vital leadership position, said Bard College President Leon Botstein. "Graduate education has been a crucial part of the college's mission for nearly half a century. Its significance is defined by the specific constituencies each separate program serves, the capacity of graduate education to enrich the experiences and opportunities available to undergraduate students at Bard, and the contribution the graduate programs make to the long-term sustainability of Bard."
Professor Crouch succeeds Professor Norton Batkin, who stepped down on September 1 after 15 years as Dean of Graduate Studies. During his tenure, Norton Batkin oversaw the growth and success of Bard's graduate programs. He came to Bard in 1991 as visiting associate professor of philosophy and art history and director of the Center for Curatorial Studies (CCS). "Bard owes an enormous debt of gratitude to Norton for his exemplary stewardship, energy and dedication," Botstein said. "He demonstrated resilience and creativity as CCS Director, and Graduate Dean. Norton will continue teaching philosophy in the undergraduate college."
The College also announces that Michael Sadowski, executive director of Bard Early College Hudson Valley programs and director of inclusive pedagogy and curriculum in the office of the Dean of the College, has agreed to assume the position of Interim Dean of Graduate Studies for this academic year 2020–2021. Sadowski was the founding executive director of Bard Early College Hudson, Bard's first early college program in the Hudson Valley. He also teaches courses in youth identity development for the Master of Arts in Teaching program, and on LGBTQ+ issues in American education in the Human Rights Program. He has been an instructor at the Harvard Graduate School of Education, where he earned his doctorate, and was a visiting professor in 2016–17 at Stanford University. He will serve as Dean of Graduate Studies until July 1, when Professor Crouch assumes the position.
Post Date:
09-10-2020