Citizen Science Faculty Camila Lopez-Anido Teams Up with Her Sister, Virginia Lopez-Anido '15, for an Artful Study of Cellular Development in Leaves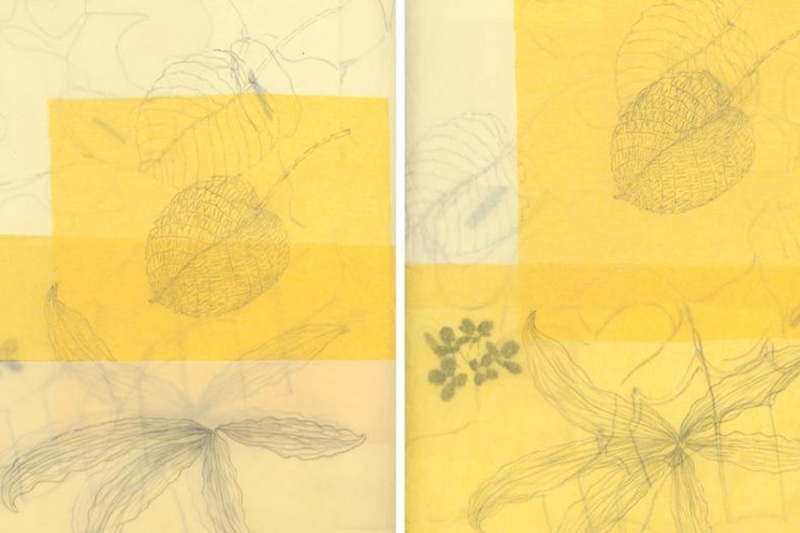 How do we become a complex, integrated multicellular organism from a single cell? In a new study led by postdoctoral scholar Camila Lopez-Anido, researchers used RNA sequencing to track nearly 20,000 individual cells as they coordinated to build a leaf. Through this highly detailed process — visualized by Camila's sister, artist and Bard alum Virginia Lopez-Anido '15 — the researchers captured transient and rare cell states, and found a surprising abundance of ambiguity in how cells traversed various identities.
"As we think about flexibility and resilience in the face of a changing world, we want to learn more about how organisms can manage to build functional bodies when they are under stress or exposed to extreme environments," says Lopez-Anido. "This requires research with organisms that have flexible and tunable lifestyles, such as the plants we study."
As part of a family of artists, Lopez-Anido also embraced a uniquely artistic perspective to interpret and share this research, using a pointillism-inspired analysis software to visualize her massive dataset and engaging her sister Virginia to create artwork inspired by Camila's research.
"I like to engage with artists and scholars across disciplines because it can bring new layers of meaning to science—and make science more accessible, which is very important to me," says Camila, who has taught scientific literacy at Bard College through its
Citizen Science program
and will soon begin work as an assistant professor of biology at Reed College. "I'm looking forward to fostering more of these meaningful research experiences and collaborations for my mentees."
Post Date:
04-06-2021