Yebel Gallegos Joins Bard College Dance Faculty, Cameron McKinney and Alanna Morris-Van Tassel Named Gibney/Bard Teaching Artists for Spring 2021
The
Bard College Dance Program
is pleased to announce that
Yebel Gallegos,
a dance artist from El Paso, Texas, will be joining the Bard Dance Program faculty in fall 2021.
"I am looking forward to Yebel joining the dance faculty at Bard," said Maria Simpson, director of the Dance Program at Bard. "His accomplishments as an artist in the U.S. and Mexico and his research into the history of dance in Mexico through the lens of border politics, are a robust combination that I am certain will draw students to his courses and colleagues to collaborative projects."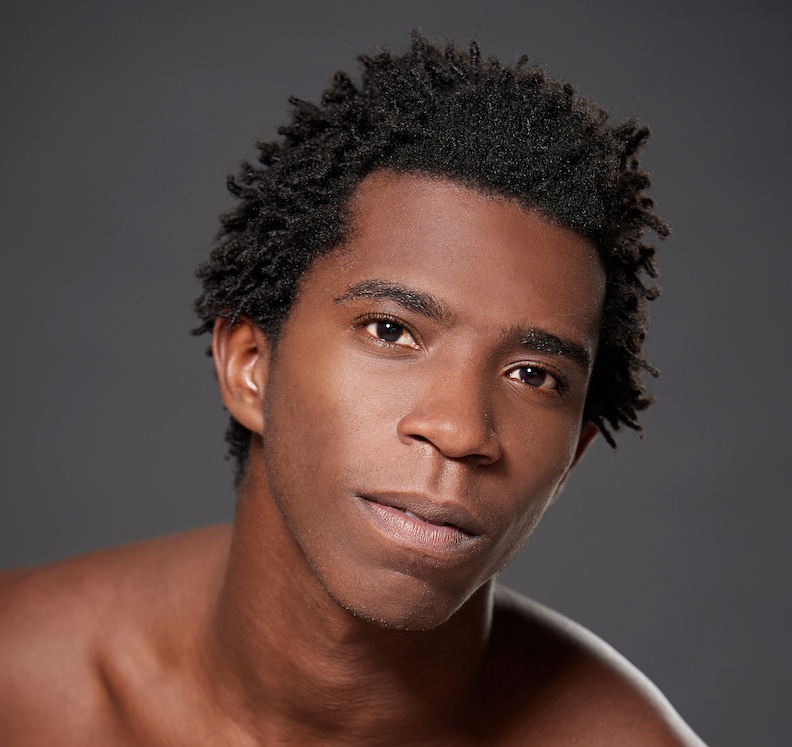 Cameron McKinney
and
Alanna Morris-Van Tassel
will be the spring 2021 Bard Dance Program/Gibney Partnership Teaching Fellows. McKinney and Morris-Van Tassel will be teaching the Intermediate/Advanced Modern and Dance Repertory courses. The Bard/Gibney Partnership was launched in fall 2020 by the Bard Dance Program and GIBNEY, a New York City–based dance and social justice organization led by Founder, Artistic Director, and CEO Gina Gibney. The Partnership provides unique opportunities for Bard students to work closely with Gibney's resident dance troupe, Gibney Company, a commission-based, repertory company that works with renowned and rising international choreographers representing a broad range of aesthetics and techniques. For more information, visit
dance.bard.edu/gibney
.
"We are very excited to have Cameron and Alanna on board for the spring semester," said Simpson. "Each represents a unique and dynamic boundary-pushing point of view in their work in Dance and I am thrilled that the students will have the opportunity to work with them this spring."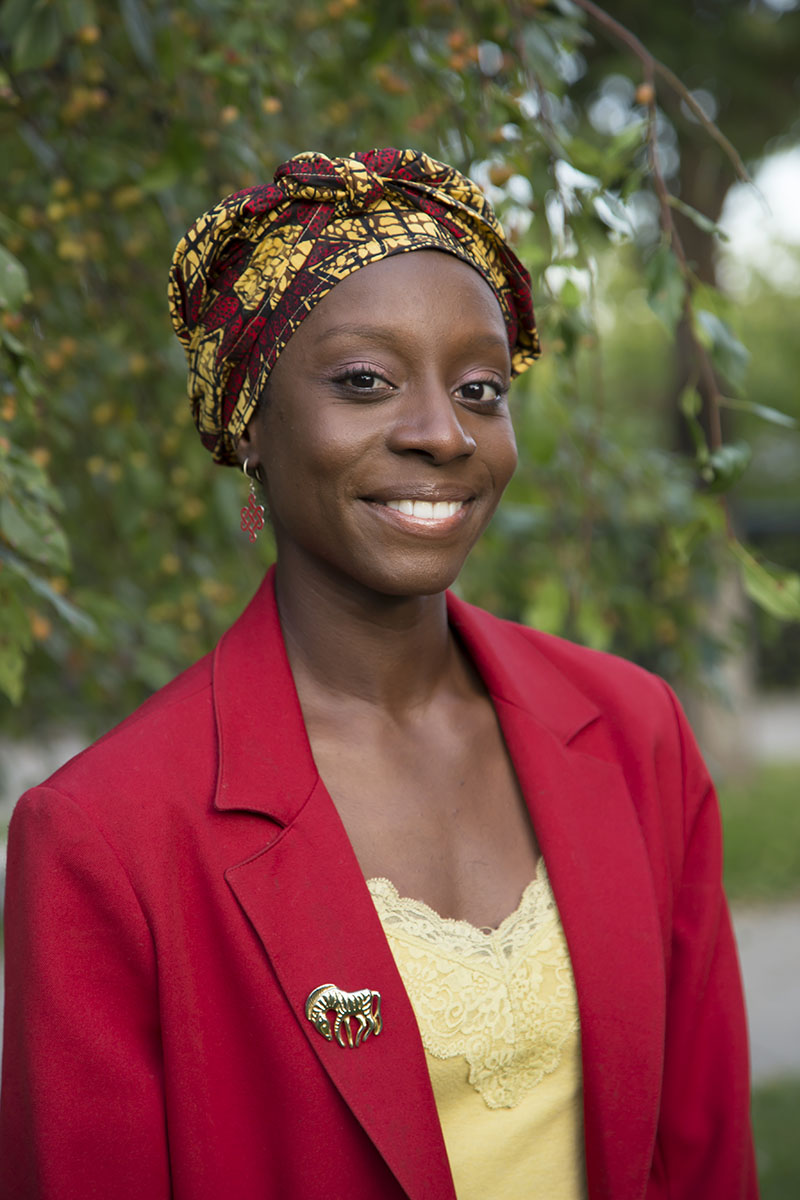 Yebel Gallegos,
a dance artist from El Paso, Texas, played an important role in the founding of Cressida Danza Contemporánea in Yucatán, Mexico. During his time in Cressida Danza he served as dancer, company teacher, rehearsal director, and academic coordinator for the
Conservatorio de Danza de Yucatán
. While in Mexico, he also helped in the creation and implementation of the
Festival Yucatán Escénica,
an international contemporary dance festival hosted by Cressida Danza. Yebel recently concluded a six-year tenure working full time with the Ririe-Woodbury Dance Company, based in Salt Lake City, Utah. While in Utah, he also involved himself in projects with local artists, as well as teaching various population groups in Utah and across the United States. He has performed work from artists such as; Twyla Tharp, Doug Varone, Ann Carlson, Daniel Charon, Stephen Koester, Netta Yerushalmy, Claudia LaVista, Joanna Kotze, Jonah Bokaer, among others. Yebel has had the fortune to travel internationally as a performer and educator to countries such as; South Korea, Mongolia, France, Austria, and Chile. He earned his BFA in dance, both from the University of Texas at Austin and from the
Escuela Profesional de Danza de Mazatlán
, directed by Delfos Dance Company. He currently resides in Seattle, WA, where he is expected to receive his Master in Fine Arts degree from the University of Washington in the Spring of 2021.
Cameron McKinney
, the artistic director of Kizuna Dance, is a New York City-based choreographer and educator. With over 15 years of Japanese language study, he created Kizuna Dance with the mission of using contemporary floorwork to create works that celebrate the Japanese culture. He was recently selected as a 2019-20 U.S.-Japan Friendship Commission Creative Artist Fellow to collaborate with renowned Japanese choreographer Toru Shimazaki and present work in showcases in Japan alongside the 2020/2021 Tokyo Olympic Games' events. He is a 2020 Ann & Weston Hicks Choreography Fellow at The School at Jacob's Pillow (under the direction of Dianne McIntyre and Risa Steinbeirg), a 2017-18 Alvin Ailey Foundation New Directions Choreography Lab Fellow, and a 2018 Asian Cultural Council Individual Grantee. Through Kizuna Dance, Cameron has presented work and taught in fifteen states and in Japan, Mexico, France, and the UK. His commissions include Princeton University, twice from the Joffrey Ballet School, twice from the Let's Dance International Frontiers Festival, The Dance Gallery Festival, LIU Brooklyn, CREATE:ART, The Thacher School, and SUNY Brockport, among numerous others. His teaching credits include Adjunct Lecturer positions at Princeton University and Queensborough Community College, and he has taught on faculty at Gibney Dance since 2016. He has also taught on faculty at the Joffrey Dance School, the Charlotte Dance Festival, the Tennessee Dance Festival, the Southern Vermont Dance Festival, and Williamsburg Movement and Arts Center. He is currently building Nagare Technique, a training module that blends street dance styles and contemporary floorwork. Through Kizuna Dance's new Culture Commissions program, he also directly supports emerging artists through commissions for new works created through research-oriented explorations into the Japanese culture.
Brooklyn native and Saint Paul-based artist
Alanna Morris-Van Tassel
, is a dancer, choreographer, educator, and artist organizer whose work excavates cultural retention and fragmentation within Caribbean diasporic identity. Morris Van Tassel was named one of Dance Magazine's "25 to Watch!" for 2018 and
City Pages
' Artist of the Year for 2018. She was a featured dancer with Minnesota-based dance company
TU Dance
(2007-2017), a
TU Dance Artistic Associate (2020), and is a current advisor to Springboard Danse Montreal. Her self-produced solo project,
"Yam, Potatoe an Fish!"
was named
Star Tribune's
Best of Dance (2018) and earned her
City Pages
' Best Choreographer (2019).
Morris-Van Tassel is artistic director of Alanna Morris-Van Tassel Productions (AMVTP), founded in 2017 to produce dance, education, and community-building initiatives. She was a 2015 McKnight Dance Fellow. Morris-Van Tassel is a graduate of Fiorello H. LaGuardia High School of Music & Art and Performing Arts in New York City and holds a BFA in Dance from The Juilliard School. She is currently building a performance art project,
Black Light,
which explores the nobility of black-ness, divine feminine expression, and primordial creativity.
alannamvt.com
.
For more information about the Bard Dance Program, please visit
dance.bard.edu
.
About Bard College
Founded in 1860,
Bard College
is a four-year residential college of the liberal arts and sciences located 90 miles north of New York City. With the addition of the Montgomery Place estate, Bard's campus consists of nearly 1,000 parklike acres in the Hudson River Valley. It offers bachelor of arts, bachelor of science, and bachelor of music degrees, with majors in nearly 40 academic programs; graduate degrees in 11 programs; eight early colleges; and numerous dual-degree programs nationally and internationally. Building on its 160-year history as a competitive and innovative undergraduate institution, Bard College has expanded its mission as a private institution acting in the public interest across the country and around the world to meet broader student needs and increase access to liberal arts education. The undergraduate program at our main campus in upstate New York has a reputation for scholarly excellence, a focus on the arts, and civic engagement. Bard is committed to enriching culture, public life, and democratic discourse by training tomorrow's thought leaders. For more information about Bard College, visit
bard.edu
.
Post Date:
01-28-2021