Bard College Faculty Releases Statement in Support of the Central European University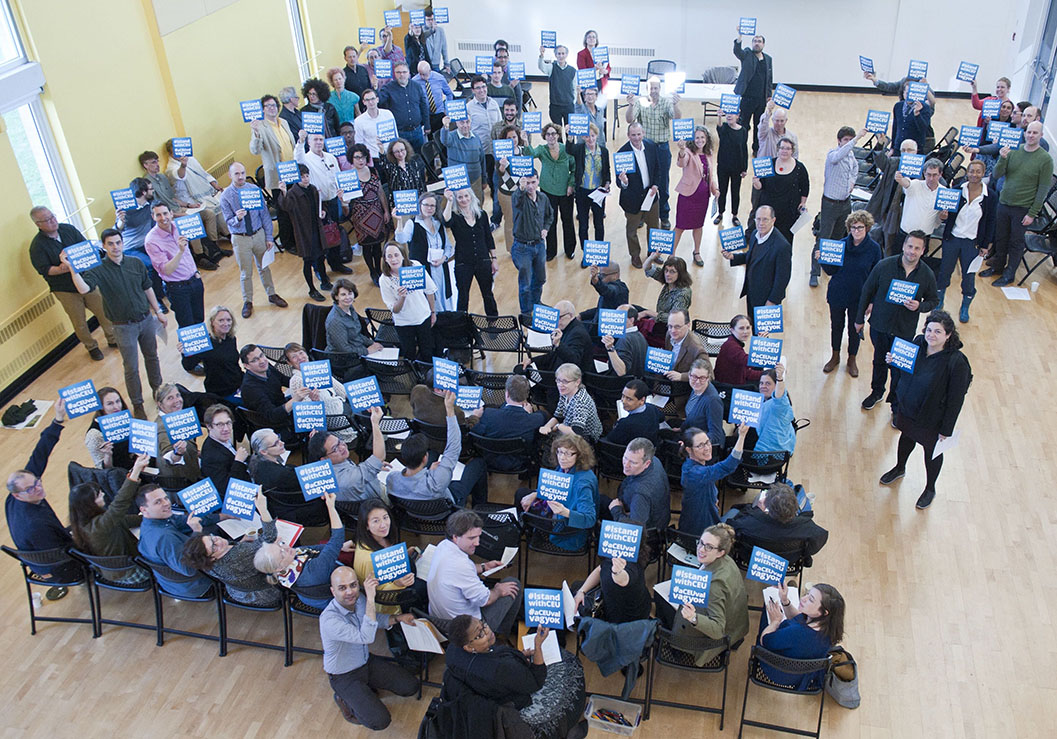 Statement by Bard College Faculty on the Central European University
The faculty of Bard College expresses its support for the faculty, staff and students of the Central European University (CEU).
Bard has been a close partner of CEU almost since its inception, and CEU plays an important role in Bard's network of partner institutions, including: the American University of Central Asia, Al-Quds Bard College of Arts and Sciences, Bard College Berlin, European Humanities University, and the Faculty of Liberal Arts and Sciences at St. Petersburg State University ("Smolny College").
CEU is a beacon of free inquiry, openness, and international understanding. It has been a destination for numerous Bard graduates and study abroad students, a source of faculty throughout our undergraduate network, and a gracious host for several conferences and workshops in which our faculty, staff and students have participated.
We express our solidarity with the faculty, staff and students of CEU and our strongest support for the university's continued functioning. We call upon the Hungarian government to remove the undue administrative and regulatory obstacles that would cripple CEU's operation in Budapest and to negotiate with CEU to find a satisfactory path that will allow it to operate and uphold academic freedom in Hungary.
#ISTANDWITHCEU
Approved by unanimous vote at the meeting of the faculty of Bard College held on April 12, 2017
Post Date:
04-13-2017