Annual Canned Food Drive Nets Over 1,000 Items for Local Charities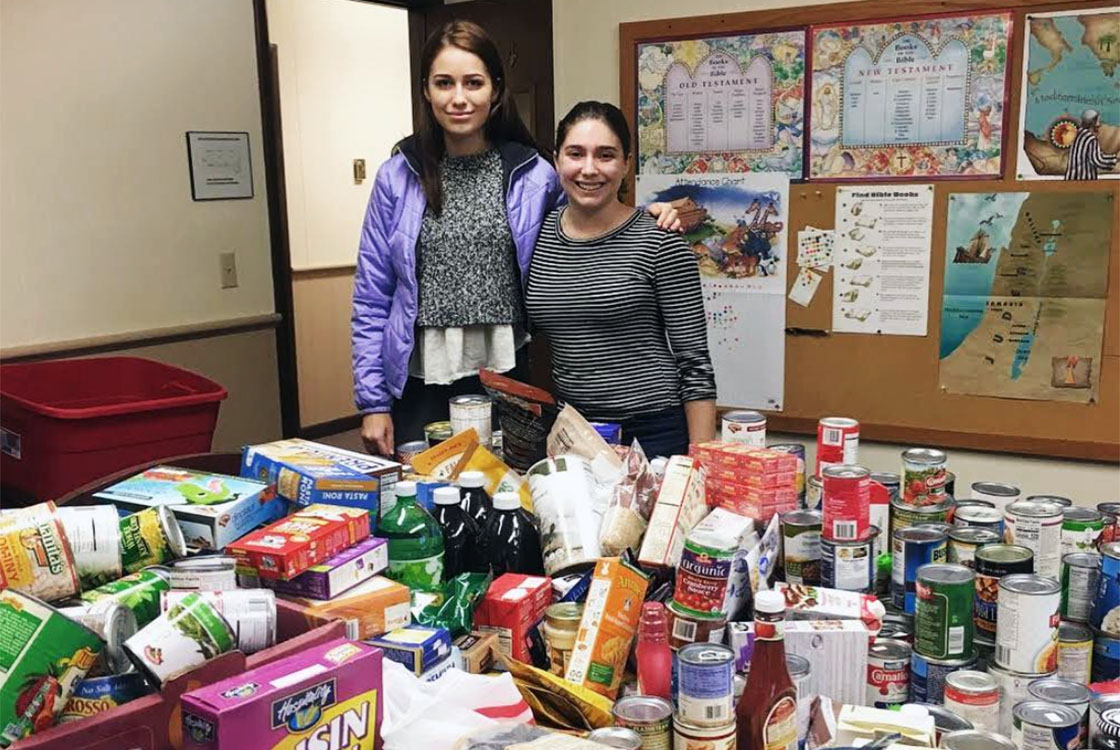 Bard College has contributed 1,267 items to the Nourish Your Neighbor Food Drive, eclipsing last year's campus total. A joint effort of Bard organizers and community partners, the local food drive has so far collected about 7,000 donations of nonperishable foods.
The campus effort has been led by the Bard College Student-Athlete Advisory Committee, Center for Civic Engagement, and Office of Sustainability. Community partners include the Ascienzo Family Foundation, Red Hook Rotary, and Red Hook Faculty Association. Organizers have focused this year on a healthier, more sustainable food drive. Items were collected in several locations on campus and in the Red Hook schools. The Ascienzo Foundation has matched each healthy, nonperishable item with a $1 donation for food vouchers for families in need.
The number of items donated on campus to date has eclipsed last year's total by 126 items. Student-athletes were leaders in the food drive. The baseball team collected the most items—352—but the swimming team's total of 313 was perhaps the most impressive because the average donation was 28 items per person.
Bard students, staff, and faculty celebrated the success of the food drive with a dodgeball tournament on Sunday, December 16. The victors collected premium Bard Athletics gear and a $25 gift certificate to Salvatore's Italian Specialties, a local sponsor of Bard Athletics.
Donations are still coming in. Though the campus food drive officially ended on December 14, Bard EATS will be clearing out the Green Onion Grocer this week and donating everything—well over 100 items—to the food drive. The Center for Civic Engagement will still accept donations for a limited time. Please contact Sarah deVeer at
[email protected]
if you have any remaining items.
Post Date:
12-16-2018