Bard Appoints World-Renowned Composer and Conductor Tan Dun as Dean of the Conservatory of Music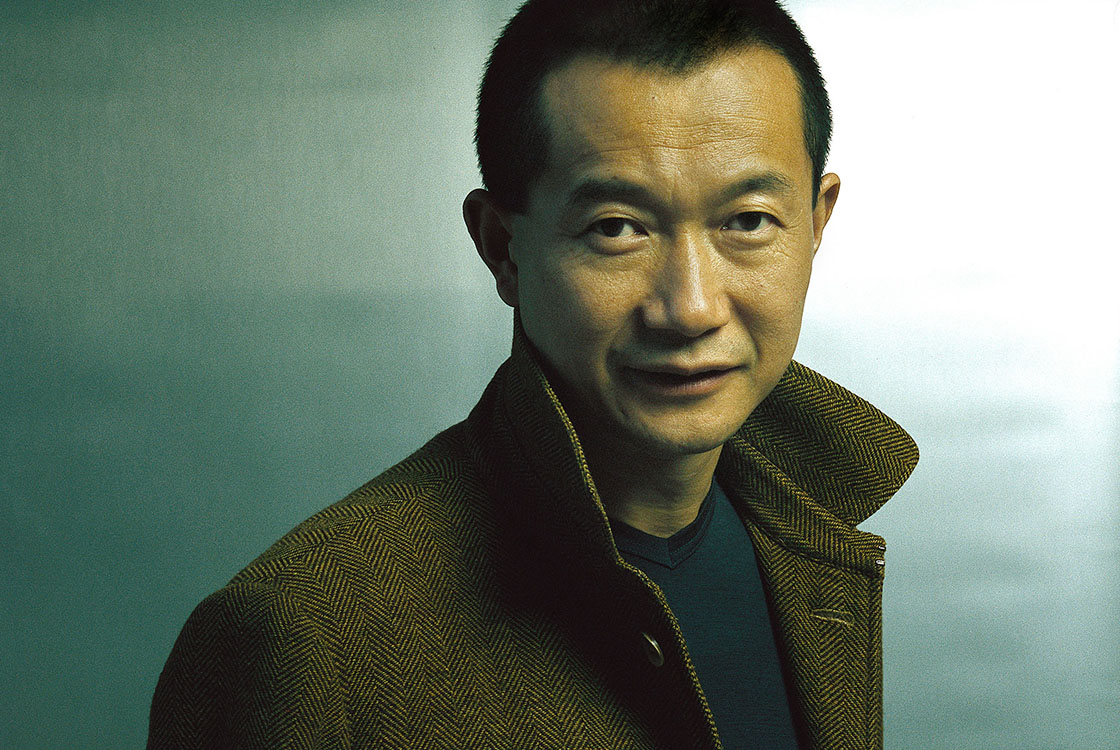 Bard College announces the appointment of world-renowned composer, conductor, and artist Tan Dun as dean of the Bard College Conservatory of Music. As dean, Tan Dun will guide the Conservatory in fulfilling its mission of teaching young musicians both new music and music history, while deepening an understanding of its connection to history, art and culture, and society. He will also help to build the synergy between Eastern and Western studies at the Conservatory, including its recently founded US–China Music Institute.
"We are delighted that Tan Dun, a conductor, composer, and artist whose work bridges cultures and genres and embraces a wide definition of music, will lead Bard's Conservatory of Music," said Bard College President Leon Botstein.
"The language of music is universal and can connect all kinds of people from diverse cultures, languages, and with different dreams. I look forward to working with the students of Bard's Conservatory of Music in imagining and reimagining their careers as artists and helping them become even more connected to our growing world and widening musical soundscape," said Tan Dun.
Tan Dun will begin his tenure as dean of the Bard College Conservatory of Music on July 1, 2019.
About Tan Dun
Tan Dun has made an indelible mark on the world's music scene with a creative repertoire that spans the boundaries of classical music, multimedia performance, and Eastern and Western traditions. Now living in New York City, Tan Dun was born and raised in a rural Hunan village in the People's Republic of China where millennia-old shamanistic cultural traditions still survived before Mao Zedong's Cultural Revolution took hold. Following the end of the Cultural Revolution, China reopened its Central Conservatory and Tan Dun was one of only 30 selected to attend among thousands of applicants. By the time he arrived in the United States in 1986 to pursue his Doctorate at Columbia University in musical arts, where he soon immersed himself in the music of John Cage and the New York downtown avant-garde scene, Tan Dun was already famous in China. In these past two decades, Tan Dun has transcended stylistic and cultural boundaries to become one of the world's most famous and sought-after composers. He has created several new artistic formats, which—like opera—encompass sound, sight, narrative, and ritual. In addition to his contributions to the repertoire of opera and motion pictures scores, Tan's new formats include: orchestral theater, which recontextualizes the orchestra and the concert-going experience; organic music, which explores new realms of sound through primal elements such as water, paper, and stone; and multimedia extravaganzas, which incorporate a variety of cutting-edge technologies.
A UNESCO Global Goodwill Ambassador and winner of today's most prestigious honors—including the Grammy Award, Oscar/Academy Award, Grawemeyer Award, Bach Prize, Shostakovich Award, and most recently, Italy's Golden Lion Award for Lifetime Achievement—Tan Dun makes music that is played throughout the world by leading orchestras in opera houses, at international festivals, and on radio and television. This past year, Tan Dun conducted the grand opening celebration of Disneyland Shanghai, which was broadcast to a record-breaking audience worldwide.
As a conductor of innovative programs around the world, Tan Dun has led the China tours of the Mahler Chamber Orchestra and Japan's NHK Symphony Orchestra. His current season includes leading the Orchestre National de Lyon in a five-city China tour, the Guangzhou Symphony Orchestra in a four-city tour of Switzerland and Belgium, as well as engagements with the Rai National Symphony Orchestra in Italy, Oslo Philharmonic, Orchestre National de France, and Melbourne Symphony Orchestra, where he was recently named artistic ambassador. Tan Dun currently serves as the honorary artistic director of the China National Symphony Orchestra. Next season, he will conduct the English Chamber Orchestra in their tour to China. Tan Dun has led the world's most esteemed orchestras, including the Royal Concertgebouw Orchestra, London Symphony Orchestra, Philadelphia Orchestra, Metropolitan Opera Orchestra, Royal Stockholm Philharmonic Orchestra, Los Angeles Philharmonic, Orchestre National de France, BBC Symphony Orchestra, Filarmonica della Scala, Münchner Philharmoniker, Orchestra dell'Accademia Nazionale di Santa Cecilia, and Sydney Symphony Orchestra, among others.
Tan Dun's individual voice has been heard widely by international audiences. His first
Internet Symphony
, which was commissioned by Google/YouTube, has reached over 23 million people online. His Organic Music Trilogy of Water, Paper, and Ceramic has frequented major concert halls and festivals.
Paper Concerto
was premiered with the Los Angeles Philharmonic at the opening of the Walt Disney Hall. His multimedia work
The Map,
premiered by YoYo Ma and the Boston Symphony Orchestra, has toured more than 30 countries worldwide. Its manuscript has been collected by the Carnegie Hall Composers Gallery. His
Orchestral Theatre IV: The Gate
was premiered by Japan's NHK Symphony Orchestra and crosses the cultural boundaries of Peking Opera, Western Opera and puppet theatre traditions. Other important premieres include
Four Secret Roads of Marco Polo
for the Berlin Philharmonic, and
Piano Concerto "The Fire"
for Lang Lang and the New York Philharmonic. In recent years, his percussion concerto,
The Tears of Nature
, for soloist Martin Grubinger premiered in 2012 with the NDR Symphony Orchestra and
Nu Shu: The Secret Songs of Women Symphony for 13 Microfilms, Harp and Orchestra
was co-commissioned by the Philadelphia Orchestra, NHK Symphony Orchestra, and Royal Concertgebouw Orchestra Amsterdam. Most recently, Tan Dun conducted the premiere of his new oratorio epic
Buddha Passion
at the Dresden Festival with the Münchner Philharmoniker; the piece was co-commissioned by the New York Philharmonic, Los Angeles Philharmonic, Melbourne Symphony Orchestra, and the Dresden Festival and will go on to have performances in Melbourne, Hong Kong, Los Angeles, Hamburg, Singapore, and London in coming seasons.
For Tan Dun the marriage of composition and inspiration has always culminated in his operatic creations.
Marco Polo
was commissioned by the Edinburgh Festival and has had four different productions, including, most prominently, with De Nederlandse Opera, directed by Pierre Audi;
The First Emperor,
with Placido Domingo in the title role, commissioned by the Metropolitan Opera of New York;
Tea: A Mirror of Soul
, premiered at Japan's Suntory Hall, has since had new productions with Opera de Lyon, a co-production by Santa Fe Opera and the Opera Company of Philadelphia; and
Peony Pavilion
, directed by Peter Sellars, which has had over 50 performances at major festivals in Vienna, Paris, London, and Rome.
As a visual artist, Tan Dun's work has been featured at the opening of the China Pavilion at the 56th Venice Art Biennale. Other solo exhibitions include New York's Guggenheim Museum and Museum of Modern Art (MoMA), Beijing's Chambers Fine Art Gallery, and the Shanghai Gallery of Art. Most recently, Tan Dun conducted the Juilliard Orchestra in the world premiere of his
Symphony of Colors: Terracotta
for the opening of New York's Metropolitan Museum of Art's epic exhibition
The Age of Empires.
Tan Dun holds a master's in composition from the Central Conservatory of Music in Beijing and a doctorate from New York's Columbia University in Musical Arts.
Tan Dun records for Sony Classical, Deutsche Grammophon, EMI, Opus Arte, BIS, and Naxos. His recordings have garnered many accolades, including a Grammy Award (
Crouching Tiger, Hidden Dragon
) and nominations (
The First Emperor
;
Marco Polo
;
Pipa Concerto
), Japan's Recording Academy Award for Best Contemporary Music CD (
Water Passion after St. Matthew
), and the BBC's Best Orchestral Album (
Death and Fire
).
Post Date:
12-21-2018