Bard College Hosts Eighth Annual Middle and High School Debate Tournament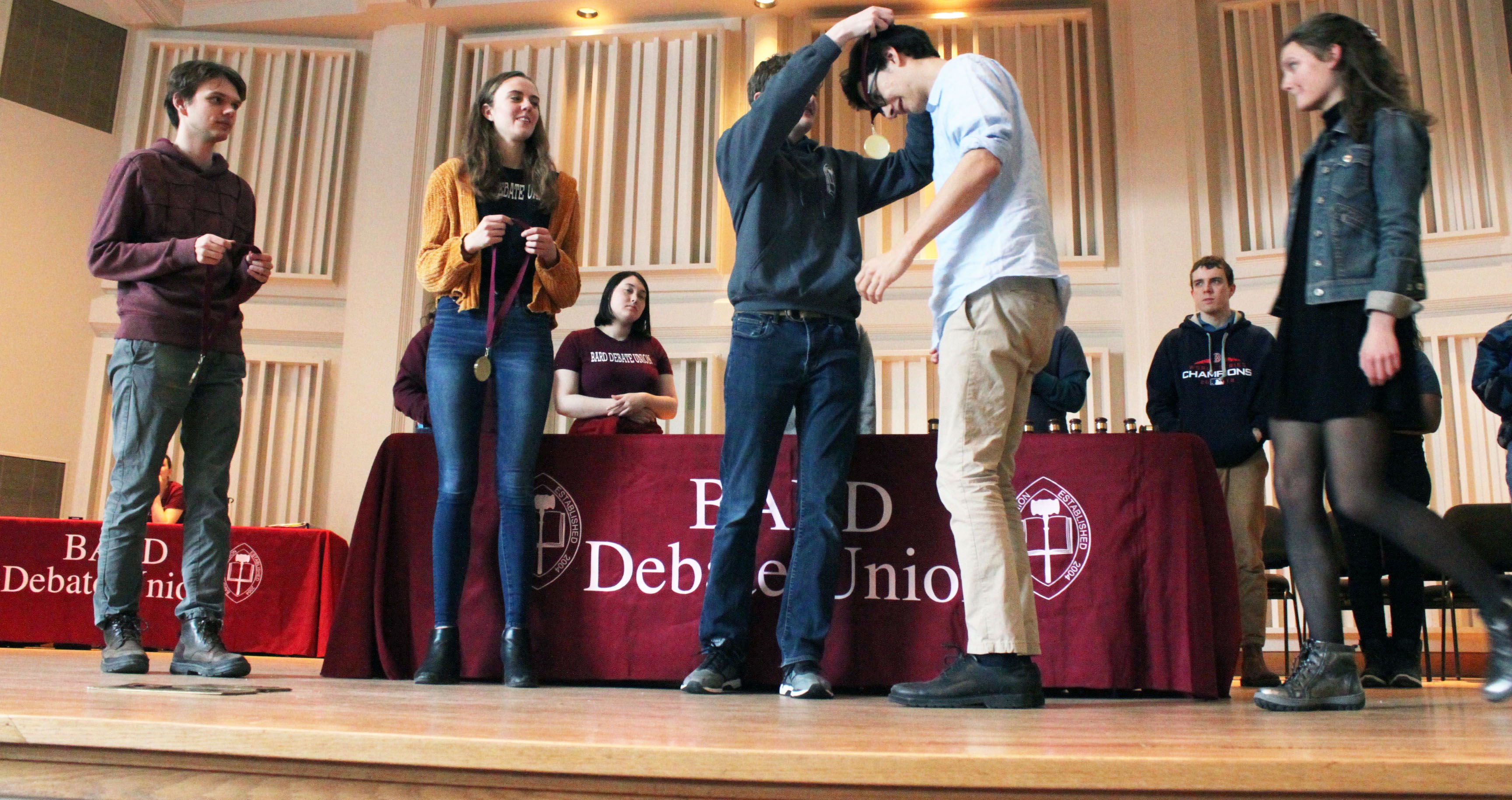 By Sarah Wallock '19
The Bard Debate Union together with the Center for Civic Engagement hosted the Eighth Annual Middle and High School Debate Tournament at Bard College on Friday, March 1, in the Olin Auditorium. Students representing eight schools throughout the Hudson Valley attended the competition. More than 80 students from Red Hook, Haldane, Manitou, Rhinebeck, Woodstock, and Arlington schools participated. Competitors took on such topics as: whether the United Nations should be abolished or whether social media use is positive or negative. Bard students worked with participants over the course of the day to refine their arguments and improve their delivery.
National collegiate debate competition is only one aspect of the Bard Debate Union's mission. Students, faculty, and staff in the program engage in a range of activities, from the local area to the national stage. The Bard Debate Union hosts public debates on campus to spark community dialogue on important topics. They participate in international debates with their peers at institutions in the Bard Network. They also conduct outreach in local middle and high schools to mentor the next generation of debaters.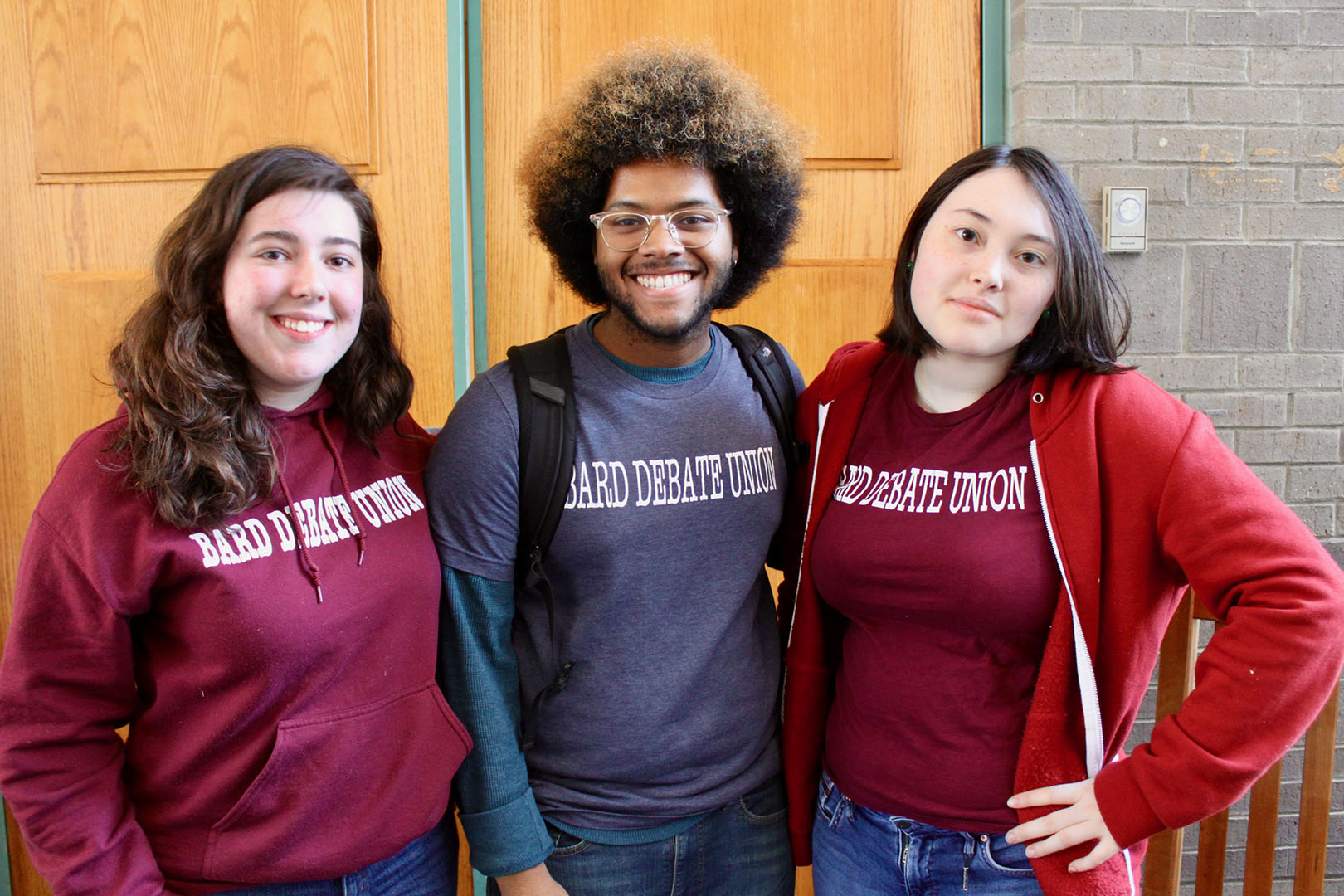 The day began with a briefing in Olin Auditorium before the students broke out into their teams for the first round of debates. The students were given 15 minutes to prepare their arguments and one hour to debate the topic. There were three rounds of debates and an awards ceremony at the close of the competition.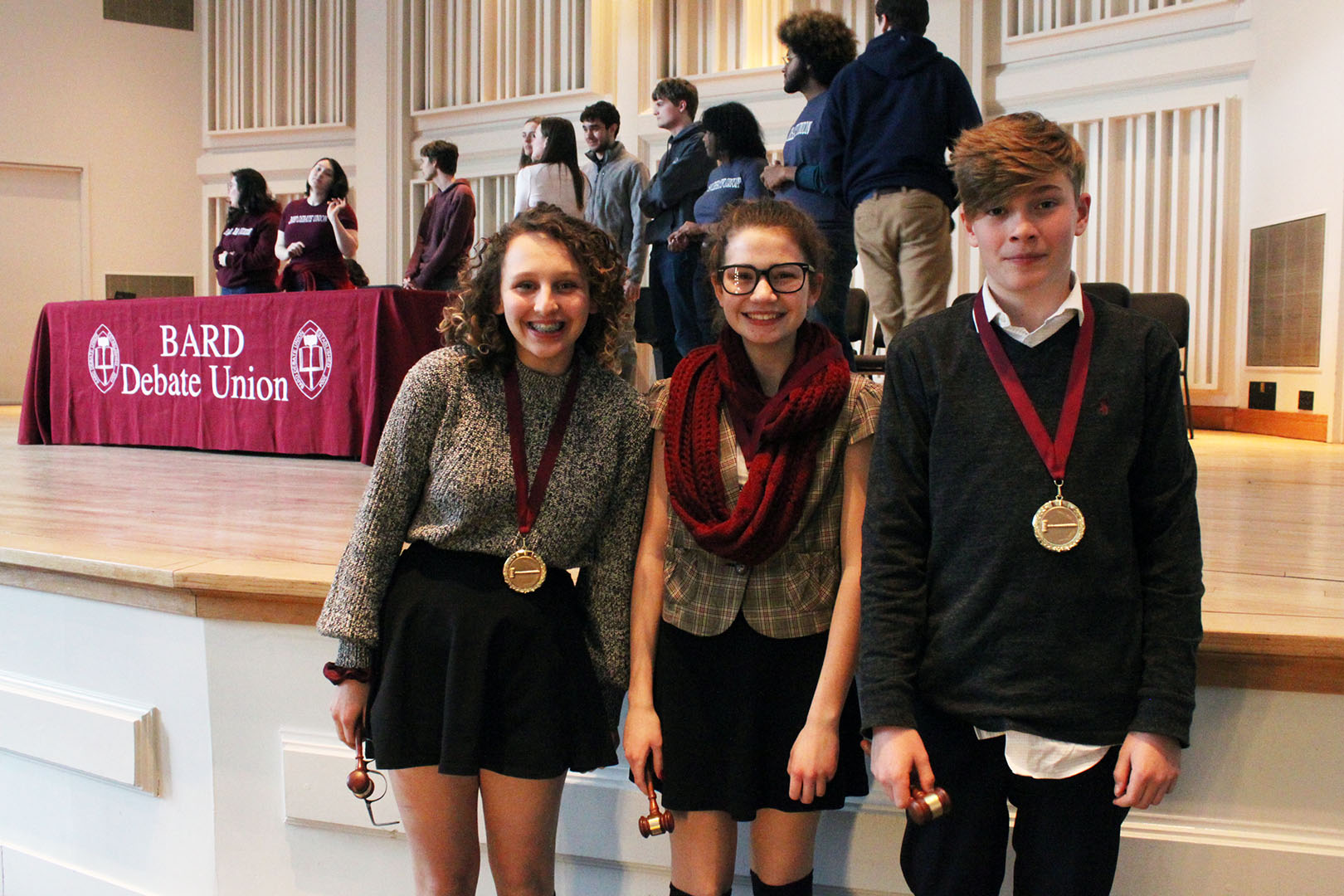 When asked about her favorite part of the day, Sophie from Arlington High School responded, "I really enjoyed getting feedback from the judges. Because they gave us feedback in our first round, we were able to apply it in the second round, and we saw ourselves improving as the day progressed." Talullah from Woodstock Day School remarked, "What was helpful about the second debate [on social media] was that we could use personal experience and we were confident about the subject." The Bard Debate Union team members enjoyed volunteering at the event. Tsion, a Bard junior, especially appreciated the "competitive but compassionate" culture she witnessed throughout the day.
The top debaters and teams received medals and gavels in the closing ceremony. Rhinebeck High School and Haldane Middle School received the top honors. In May, the Bard Debate Union will host a separate tournament for the Bard High School Early Colleges.
Learn more about public events, competition, and outreach activities on the Bard Debate Union's website.
Post Date:
03-04-2019