Bard Hosts First Early College Network Debate Workshop and Tournament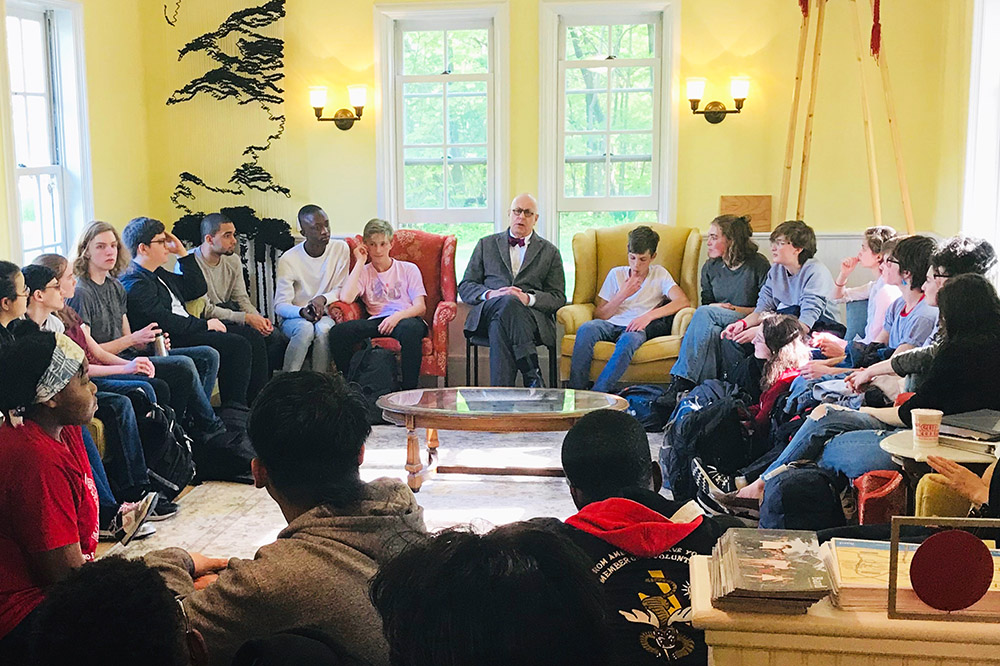 On Friday and Saturday, May 10–11, the Bard Debate Union, together with the
Center for Civic Engagement
, hosted students and teachers from the
Bard Early Colleges
in Manhattan, Newark, Queens, Cleveland, Baltimore, Harlem, and Hudson for the first Early College Debate Workshop and Tournament. On Friday morning, members of the debate union organized an introductory workshop in which they presented tips for successful debating. In the afternoon, all early college students participated in a practice debate on the topic of compulsory voting, after which they met with Bard President Leon Botstein, went on a campus tour, and enjoyed dinner with early college alumni/ae currently studying at Bard. The tournament took place on Saturday and included three full rounds of debate, judged by members of the Bard Debate Union, on the topics of instituting a junk food tax, abolishing the United Nations, and the merits and dangers of social media. The top 10 speakers and top five teams were recognized at the closing awards ceremony. Congratulations to the teams from Manhattan and Queens on their victories.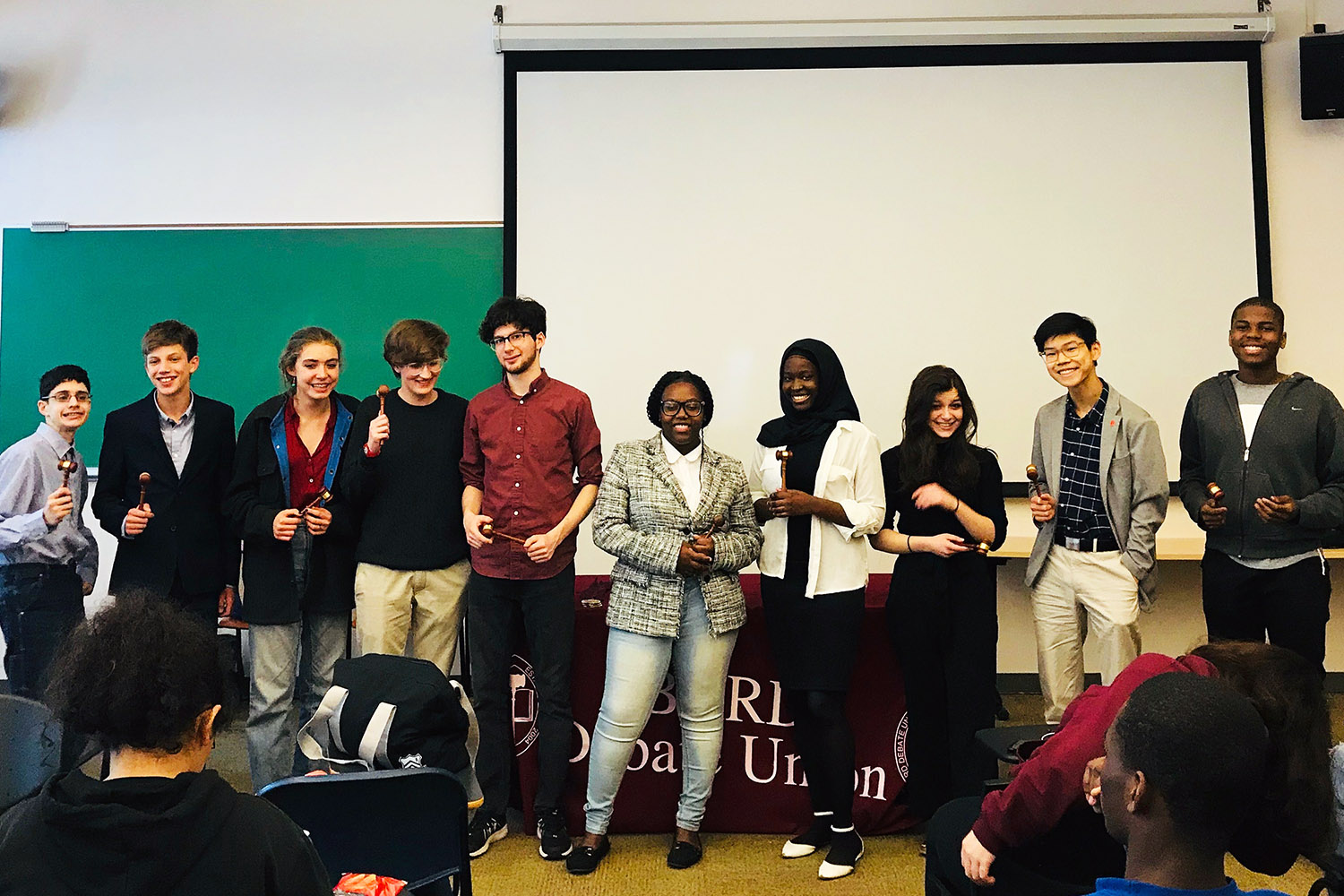 "It was wonderful to host these engaged young students," said Director of Debate Ruth Zisman, "and to watch them speak thoughtfully about difficult topics that they had spent months researching. It was also a great opportunity for the Bard Debate Union members to teach, coach, and mentor—and, most important, for the early college students and teachers to get to know one another and collaborate."
This tournament is just one of many ways that the Bard Debate Union uses debate to engage with the community and create connections throughout the Bard Network. The team works regularly with debate programs in local schools, hosting workshops as well as an annual tournament for middle and high school students. The team also hosts regular online debates for participants from the College's international network, sponsors the annual Bard Network Debate Conference, and provides outreach support to the Bard Prison Initiative Debate Union. For more information, visit
debate.bard.edu
.
Post Date:
05-14-2019