Bard Unveils Gilson Place, Dedicated in Support of Students of Color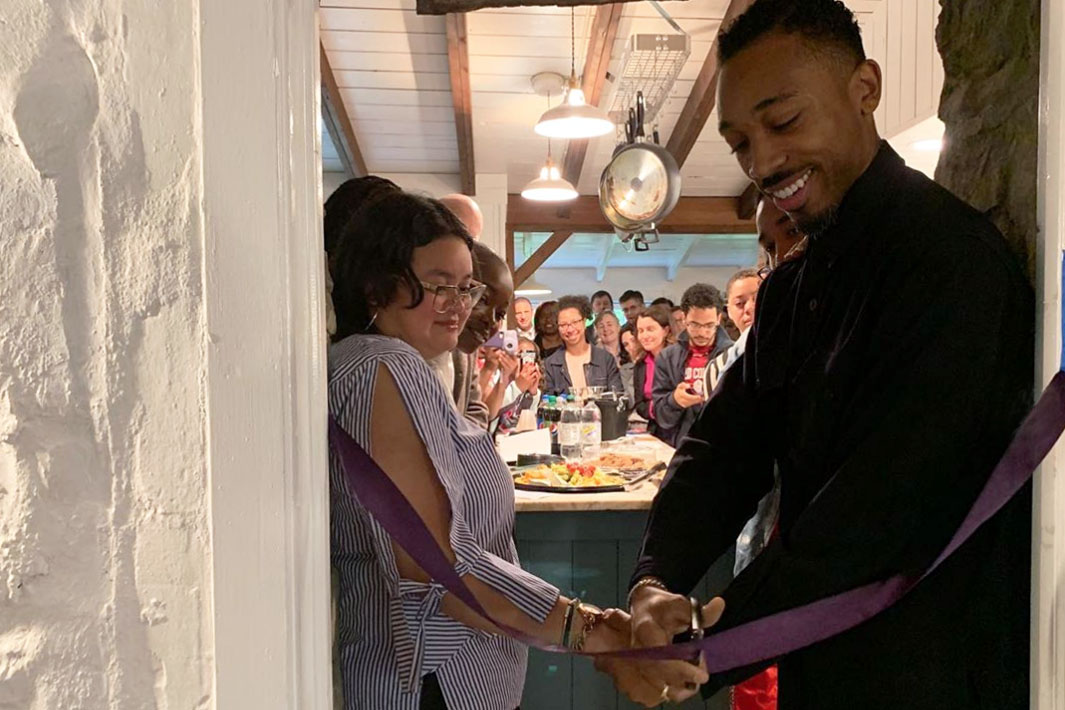 On Friday, May 10, Bard College president Leon Botstein joined students, alumni/ae, and faculty to officially unveil Gilson Place. Formerly known as Grey Stone Cottage, the small building just off Annandale Road near the Stevenson Library is now dedicated to the academic and social advancement of students of color. Renovations began in the fall of 2018, as a collaboration between Bard faculty and students. Alexander Gilson was a freed African American slave who became the head gardener at Montgomery Place and eventually opened up his own nursery business.
Toward an Ethical Imagination: Gilsonfest
, a project of Bard College and several local organizations to honor Gilson's life, launches on Friday, May 24, along with several Memorial Day Weekend programs at
Montgomery Place
in conjunction with Commencement and Reunion Weekend.
Post Date:
05-17-2019