Uyghur Scholar Rahile Dawut Named Honorary Professor in the Humanities by the Open Society University Network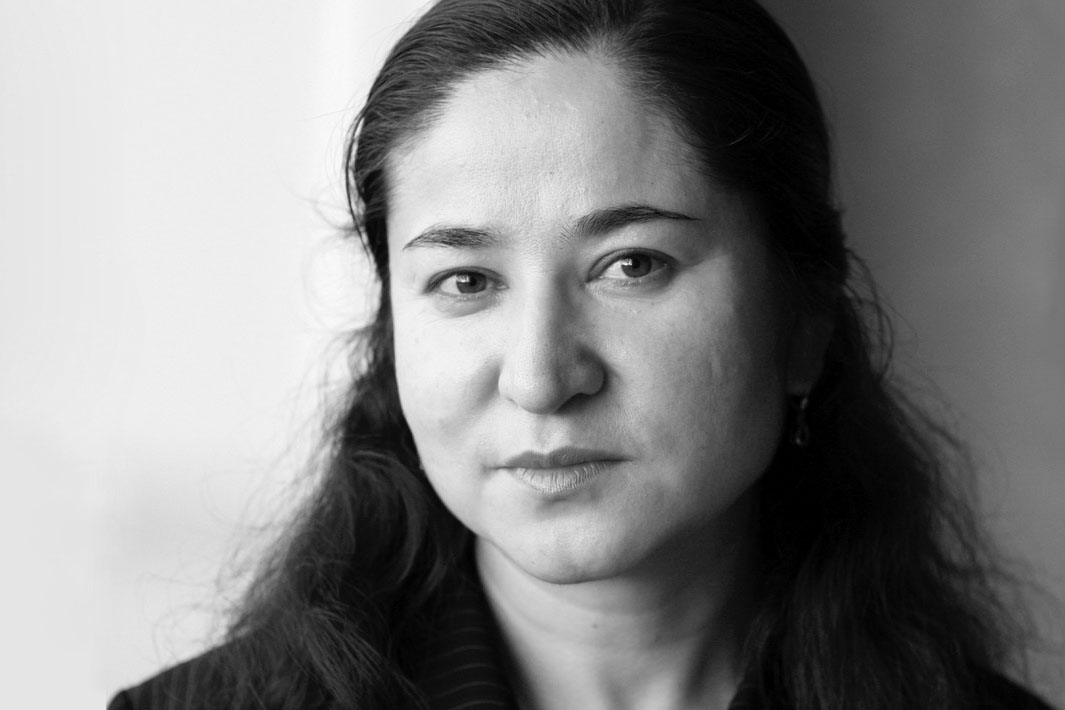 The Open Society University Network (OSUN) has named Rahile Dawut, the prominent Uyghur folklorist who has been missing since December 2017, the first OSUN Honorary Professor in the Humanities.
Rahile Dawut, a professor at Xinjiang University in Ürümqi in China's Xinjiang Uyghur Autonomous Region, is a folklorist and ethnographer. She created and directed the University's Minorities Folklore Research Center and is the author of dozens of articles and a number of books, including landmark studies on Islamic sacred sites in Central Eurasia.
"Rahile Dawut is internationally recognized as a leading authority on Uyghur cultural life and practices," said Leon Botstein, Chancellor of the Open Society University Network. "She has trained a generation of young scholars in the study of the region's folklore and tradition, and her rigorous and illuminating work has become a portal through which the global community has been able to discover the richness of Uyghur culture."
Prof. Dawut disappeared in December 2017, after telling a relative that she was preparing to board a plane from Ürümqi to Beijing. Her current whereabouts are unknown, although it is believed that she is being held by the Chinese Government in a so-called "re-education camp," a detention center, or a prison.
Human Rights Watch and other organizations have reported on so-called "political education" camps in Xinjiang, where an estimated 1 million or more Uyghurs and others have been "detained without any legal process, and subjected to political indoctrination, ill-treatment, and sometimes torture." A group of United Nations human rights experts stated, in December 2019, that "incommunicado detention, enforced disappearances and secret trials have no place in a country governed by the rule of law," adding that "such practices go against the spirit of the International Covenant on Civil and Political Rights, which China has signed in 1998."
The Open Society University Network (OSUN) is a global partnership of 34 educational institutions across 19 nations that integrates learning and the advancement of knowledge across geographic and demographic boundaries, promotes civic engagement on behalf of open societies, and expands access to higher education for underserved communities. The defense and advocacy of human rights and academic freedom, and the protection of threatened scholars, is at the core of OSUN's mission.
In appointing Dawut to this position, OSUN expressed its support for the international movement for her release, and pledged to welcome her to a network institution to further her research and teaching when she is freed.
Rahile Dawut was recently awarded the 2020 Courage to Think prize by Scholars At Risk. Accepting the award, her daughter Akeda Pulat said: "My mother is a scholar, not a criminal. She studies the folklore and cultural traditions of minority populations. She promoted the culture and history of her people. She has been doing research within the strict confinement of censorship imposed by the Chinese government."
"December 12 marks the third anniversary of Rahile Dawut's disappearance," said Botstein. "We call on the Chinese authorities to reveal her whereabouts, to disclose any charges against her, and to allow her immediate return to her family, her classroom, and to the scholarship that has made her an essential part of the international academic community."
The OSUN appointment came at the initiative of a group of students studying human rights advocacy and academic freedom at Bard College, a founding partner in OSUN, located in Annandale-on-Hudson, New York.
###
12/8/20
Post Date:
12-08-2020