Interview: Artist in Residence Tanya Marcuse in Truth in Photography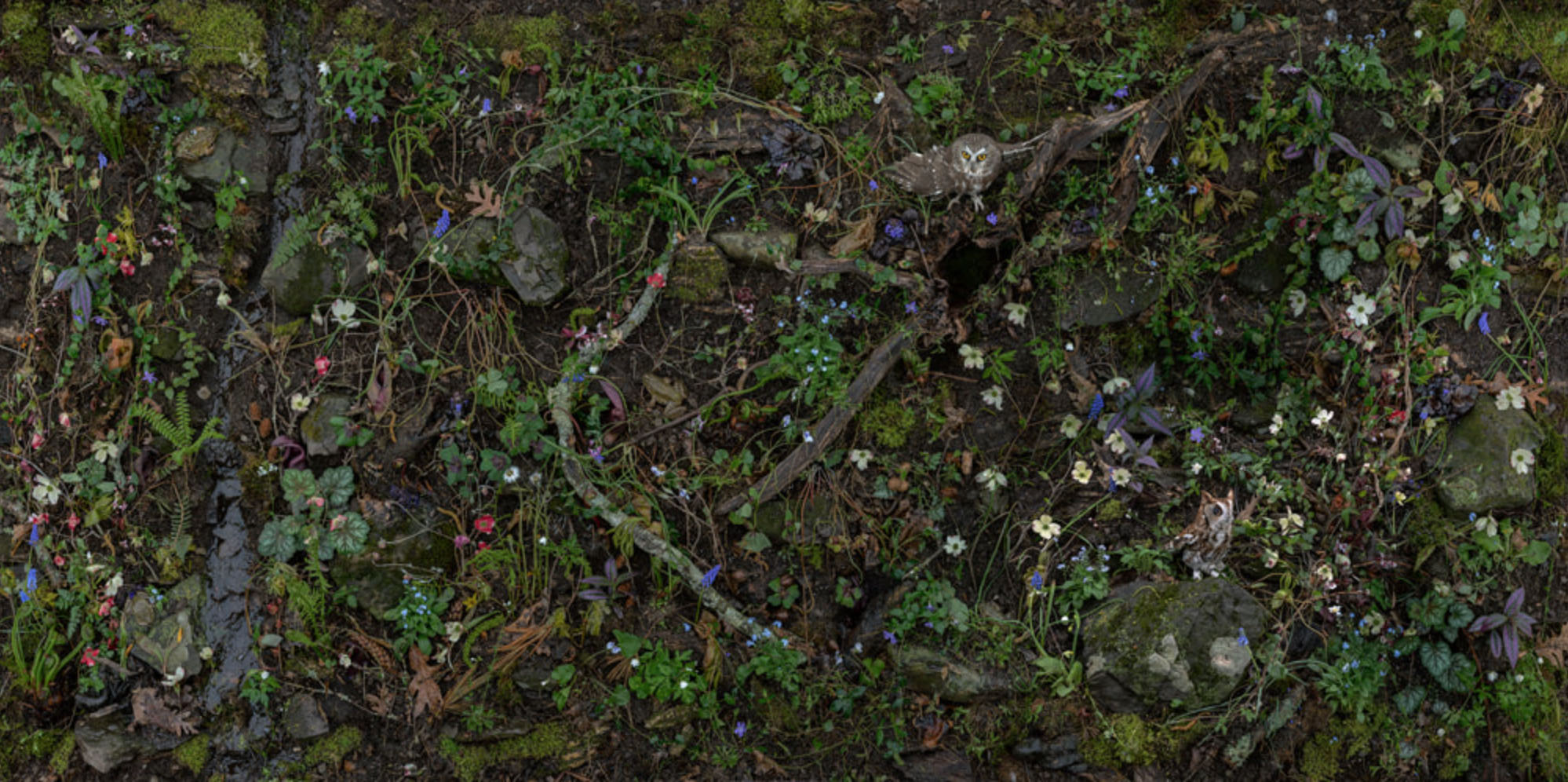 Bard College Artist in Residence Tanya Marcuse constructs painstaking sets for her photographs, using found materials from the natural world to create "a kind of living and dying diorama." With large custom frames set under a canopy in her backyard, she arranges dense and detailed settings for her photographs with plants, skulls, decomposing fruit, and animals to create fantastical images. "[G]iving the viewer an immersive sense of wonder is paramount," says Marcuse.
In 2005, she embarked on a three-part, 14 year project,
Fruitless | Fallen | Woven
, moving from iconic, serial photographs of trees in
Fruitless
to lush, immersive, allegorical works in
Fallen
and
Woven
. The photographs in
Woven
are as large as 5 x 13 feet.
Tanya Marcuse is an alumna of Bard College at Simon's Rock, AA '81. She teaches in the Photography Program at Bard College and has been a member of the faculty since 2012.
Post Date:
05-17-2022