Bard Architecture Students Meet with Celebrated Community Organizers in East Village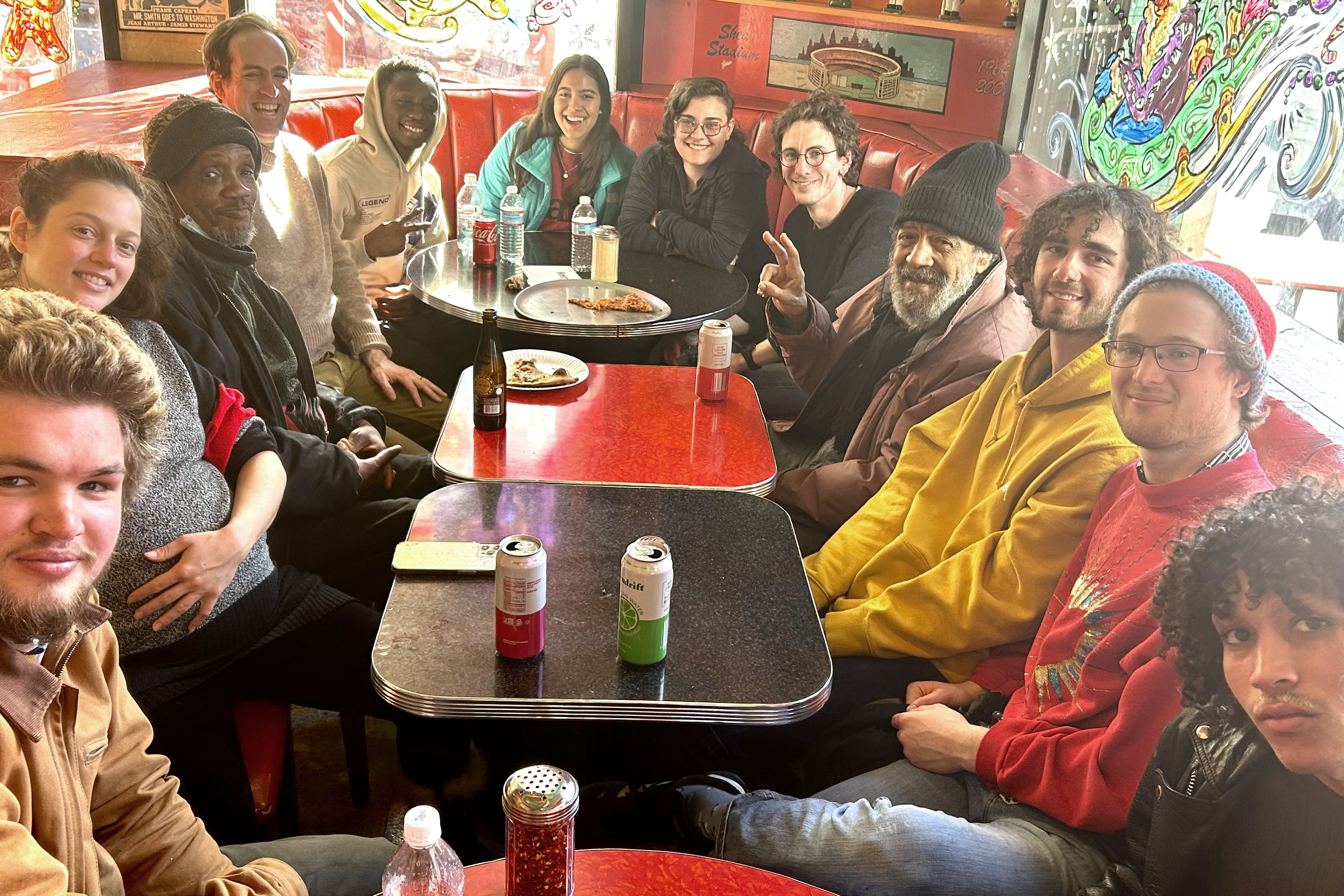 Bard College students in Michael Cohen's architecture course Designing Potential Histories of El Bohio Off Anarchy Row took a trip to the East Village on Friday, February 24. Over pizza at Two Boots, they met with activists Carlos "Chino" Garcia and Joseph "Slima" Williams, two members of the CHARAS collective, to discuss their community and cultural work on the Lower East Side (Loisaida). The group also visited the Museum of Reclaimed Urban Space and the architecture gallery a83. Professor Cohen and alumnus Phil Hartman '79 led the trip. Phil's daughter and fellow Bard alumna Odetta Hartman '11 joined, as well.
Between 1978 to 2001, CHARAS organized educational, arts, and social programming that primarily served the growing Puerto Rican community, operating mainly out of the vacated Public School 64 building which they renamed "El Bohio," or the hut. Today, PS 64 sits vacant and is directly adjacent to "Anarchy Row," an encampment of unhoused people that has resisted multiple efforts to clear the settlement. In support of this unhoused population and the broader community of the East Village, students in Designing Potential Histories are imagining the adaptive reuse of the vacant school building and the appropriation of other sites on the block.
Post Date:
02-28-2023