Bard College Hosts Second Annual Rethinking Place: Bard-on-Mahicantuck Conference on Indigenous Research Methods and Practice in the Liberal Arts, October 12–14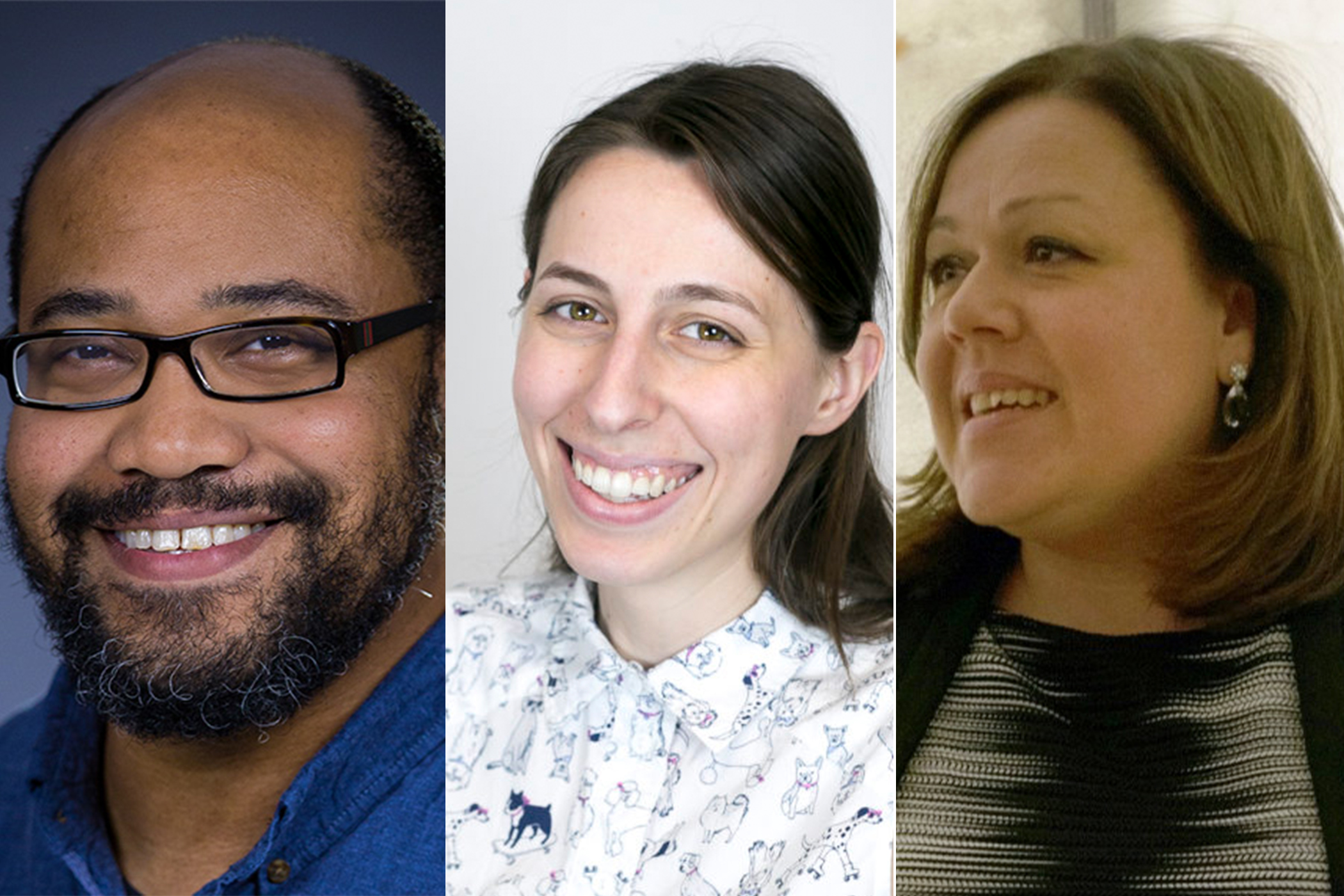 "Refusal, Creation, and Intersectionality" Features Keynote Speakers Audra Simpson, Robert Keith Collins, and Corrie Roe
Bard College will host the
second annual conference of Rethinking Place: Bard-on-Mahicantuck from
October 12 through 14
. The conference,
"Indigenous Research Methods and Practice in the Liberal Arts: Refusal, Creation, and Intersectionality,"
explores the topic of "research" within the humanities. Building on last year's conference surrounding methods, viewpoints, and experiences of archives within Native American and Indigenous Studies and African American Studies, this conference explores historically marginalized epistemologies of social sciences and arts research. This is the second of three annual conferences supported by
Rethinking Place: Bard-on-Mahicantuck
, part of the Mellon Foundation's Humanities for All Times initiative.
As a key mode of academic knowledge creation, in various ways, these lectures, conversations, performances, and workshops aim to unpack the historic and contemporary legacy of harm that social science research perpetuates on Indigenous communities. A special focus will be given to practices of research refusal with the work of Audra Simpson (Kahnawà:ke Mohawk) and to research-as-creation—particularly through musical performance, workshops in researching plants and seeds in archives, and the re-creation and amplification of narrative through Wikipedia edit-a-thons. Cross-disciplinary collaborations will encourage thoughtful conversations about why and how individual and institutional research practices need to shift.
On
Thursday, October 12 at 1:30 pm in Bard Campus Center's Weis Cinema
, the conference will open with a workshop with the Director of Cultural Affairs for the
Stockbridge-Munsee Band of Mohicans
Monique Tyndall (Stockbridge-Munsee Mohican). As Bard College is an institution that produces research and writing on the unceded traditional homelands of the Stockbridge-Munsee Community, this imperative preliminary workshop will provide foundational frameworks for the next three days of learning.
On
Friday,
October 13 at 9:30 am in Reem-Kayden Center's Bito Auditorium
,
Local Contexts
, a global initiative that supports Indigenous communities with tools that can reassert cultural authority in heritage collections and data, will share how the Local Contexts Traditional Knowledge and Biocultural Labels and Notices are being used alongside other interventions to lead to Indigenous attribution, authorship, access, authority, and autonomy. Following this keynote address, concurrent morning workshops include a conversation on the creation of an institutional research guidebook by Rethinking Place Post-Baccalaureate Fellows, Wikipedia edit-a-thons, and a tour of a current exhibition at the
Hessel Museum of Art
(CCS Bard)
"Indian Theater: Native Performance, Art, and Self-Determination Since 1969"
. After lunch, another round in the early afternoon includes Three Sisters and The Fourth: Natural Dye and Plant Research in the Archives co-led by Lucille Grignon of Ancient Roots Homestead and Beka Goedde of Bard Studio Arts, Land Narratives & Solidarity in the Archives led by Frances Cathryn and Zariah Calliste of
Forge Project
, and a roundtable on research in the arts with Jonathon Adams, Rebecca Hass, and Luis Chavez.
Friday afternoon's keynote address at 3:45 pm in Reem-Kayden Center's Bito Auditorium
, "Intersectionality and Ethnography" will be given by
Robert Keith Collins
, a four-field trained anthropologist and Associate Professor of American Indian Studies at San Francisco State University.
On
Saturday, October 14 at 10:30am
in Reem-Kayden Center's Bito Auditorium
, recipients of Rethinking Place student research funding will present their work prior to a performance by nêhiyaw michif (Cree-Métis) baritone Jonathon Adams, whose work of recovering and developing a Cree and Metis repertoire, in language and traditional song, is to them "
an act of resurgence
." The performance will take place in Olin Auditorium at 2:00pm.
On
Saturday, October 14 at 5:30pm in Olin Auditorium
, the closing keynote address of the conference and the inaugural
Quinney-Morrison Lecture of Rethinking Place
, will be delivered by
Audra Simpson
, a political anthropologist currently based at Columbia University and author of
Mohawk Interruptus: Political Life Across the Borders of Settler States.
Her talk, "Savage States: Settler Governance in an Age of Sorrow," asks "not only in what world we imagine time to stop, but takes up the ways in which those that survived the time stoppage stand in critical relationship to dispossession and settler governance apprehend, analyze and act upon this project of affective governance."
This conference is free, open to all, and provides food. Please note that the Saturday performance may require separate registration.
Post Date:
09-18-2023