U.S. Department of State Awards Bard Undergraduate Student Grace Molinaro '24 Critical Language Scholarship to Study Arabic During Summer 2021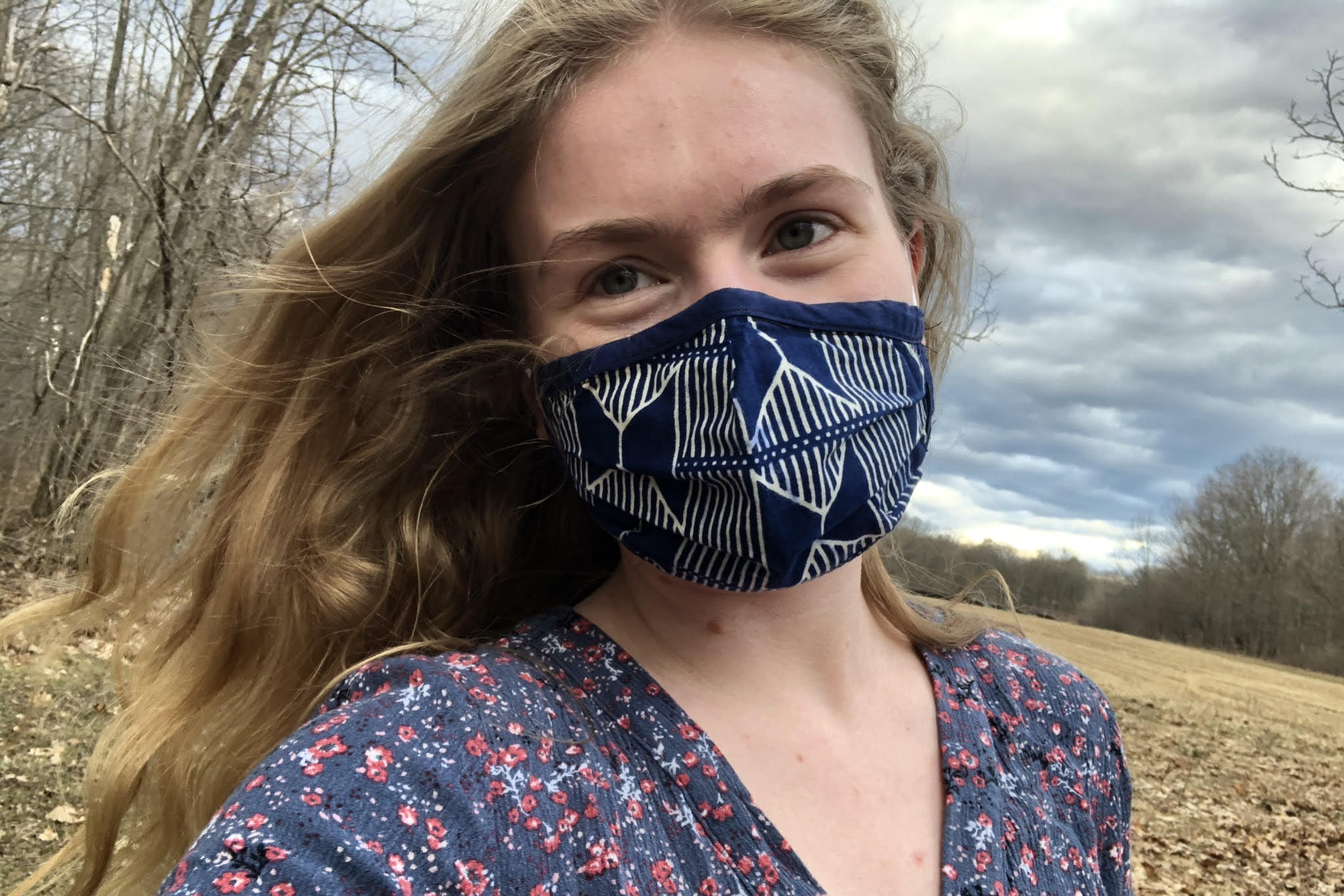 Grace Molinaro '24, a dual degree Bard Conservatory and Middle Eastern Studies major at Bard College, has been awarded a U.S. Department of State Critical Language Scholarship to study Arabic during the summer of 2021. The U.S. Department of State's
Critical Language Scholarship
(CLS) Program is part of a U.S. government effort to expand the number of Americans studying and mastering critical foreign languages. CLS scholars gain critical language and cultural skills that enable them to contribute to U.S. economic competitiveness and national security. Molinaro is one of nearly 700 competitively selected American students at U.S. colleges and universities who received a CLS award in 2021.
"I feel extremely lucky to have received this scholarship because it will help me develop my ability to better express my thoughts in Arabic and communicate across borders—linguistic, national, cultural, and others," said Molinaro. "I am hoping it will help me get to know the community in my home area better, since a lot of people speak Arabic, and I especially hope that this experience will give me the skills and tools to communicate, negotiate, and foster understanding through language."
About the Critical Language Scholarship Program
The
Critical Language Scholarship
Program provides opportunities to U.S. undergraduate and graduate students to spend eight to ten weeks studying one of 15 critical languages: Arabic, Azerbaijani, Bangla, Chinese, Hindi, Indonesian, Japanese, Korean, Persian, Portuguese, Punjabi, Russian, Swahili, Turkish, or Urdu. The program includes intensive language instruction and structured cultural enrichment experiences designed to promote rapid language gains. The CLS Program is developed in partnership with local institutions in countries where these languages are commonly spoken. CLS scholars are expected to continue their language study beyond the scholarship and apply their critical language skills in their future careers. Since 2006, CLS has awarded scholarships to more than 8,000 American students to learn critical languages around the world. CLS scholars are among the more than 50,000 academic and professional exchange program participants supported annually by the U.S. Department of State's Bureau of Educational and Cultural Affairs. These exchange programs build respect and positive relations between the people of the United States and the people of other countries. The CLS Program is a program of the U.S. Department of State and is supported in its administration by American Councils for International Education. For more information, visit
clscholarship.org
.
About Bard College
Founded in 1860,
Bard College
is a four-year residential college of the liberal arts and sciences located 90 miles north of New York City. With the addition of the Montgomery Place estate, Bard's campus consists of nearly 1,000 parklike acres in the Hudson River Valley. It offers bachelor of arts, bachelor of science, and bachelor of music degrees, with majors in nearly 40 academic programs; graduate degrees in 11 programs; eight early colleges; and numerous dual-degree programs nationally and internationally. Building on its 161-year history as a competitive and innovative undergraduate institution, Bard College has expanded its mission as a private institution acting in the public interest across the country and around the world to meet broader student needs and increase access to liberal arts education. The undergraduate program at our main campus in upstate New York has a reputation for scholarly excellence, a focus on the arts, and civic engagement. Bard is committed to enriching culture, public life, and democratic discourse by training tomorrow's thought leaders. For more information about Bard College, visit
bard.edu
.
# # #
(6/15/21)
Post Date:
06-13-2021