Growing Capacity and Fostering Resilience: Network Responses to Forced Displacement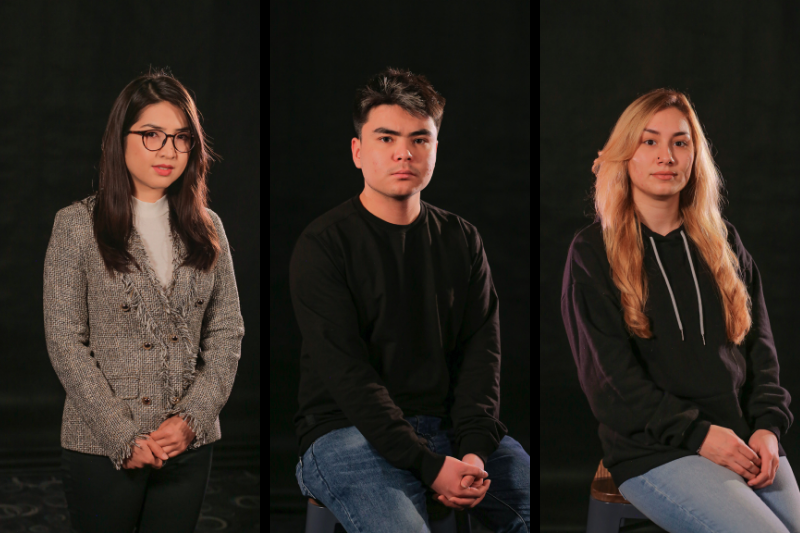 Several international crises over the past two years have led to the forced displacement and interrupted education of youth throughout the globe. Higher education institutions and networks have moved into action to support these youth so they can return to formal learning, providing stability and hope in the face of profound trauma.
At a panel at
UNESCO's 2022 World Higher Education Conference
in Barcelona last week, leaders from Bard College and the Open Society University Network (OSUN) experienced in crisis relief discussed the challenges and successes they have experienced as partners in a network actively connecting affected youth to higher education.
Moderated by
Jonathan Becker
, executive vice president for Bard College and vice chancellor of OSUN, "Leveraging Higher Education Networks to Respond to Displacement" focused on OSUN's collaborative efforts to support youth displaced by the crises in Afghanistan, Ukraine, and Myanmar, as well as protracted crises which continue to need attention.
Ian Bickford
, president of the American University of Afghanistan (AUAF) and former provost of Bard College at Simon's Rock, explained how after the Taliban seized control of Kabul last spring, the network's ability to expand capacity allowed AUAF to rapidly shift classes online and swiftly
evacuate 200 of its students
to partner campuses at the American University of Central Asia (AUCA), the American University of Beirut, Central European University (CEU), Bard College Annandale, and Bard College Berlin. AUAF eventually moved a total of 700 of its 1,000 enrolled students abroad. The challenge AUAF still faces, according to Bickford, is finding continued support from governments and institutions outside Afghanistan for providing visas for the 300 students who remain in the country.
Rebecca Granato
, associate vice president for global initiatives for Bard College and director of the OSUN Hubs for Connected Learning Initiatives, explained how the Hubs seek to provide
access to education
for students and training for teachers in refugee camps and urban locations mainly in Kenya, Jordan, and Bangladesh. She explained how the program serves both students in emergency situations and those in protracted refugee circumstances.
Granato said that the Hubs' greatest challenge lies in their work within protracted situations in Kenya, Jordan, and Bangladesh, where long term problems have led to a lack of formally trained teachers. Consequently, students are emerging from secondary education experiences poorly prepared for higher education opportunities.
"The Hubs take on this challenge with a holistic approach, making sure there is both a pipeline to higher education and also a pathway for what comes after," said Granato. Consequently, Hubs staff and local partners are training facilitators in Kakuma Refugee Camp in Kenya and Amman, Jordan, along with teacher mentors in Cox's Bazaar, Bangladesh. This training and associated coursework help to prepare students for undergraduate degrees and certificates.
Oleksandr Shtokvych
, head of the OSUN Secretariat and senior program manager at the Yehuda Elkana Center for Higher Education at CEU, explained how OSUN partner
CEU is responding
to the Russian invasion of Ukraine by establishing a free certificate program available to students in Ukraine and those displaced by the war, as well as free accommodations and emergency research fellowships and scholarships,for Ukrainian students and scholars at CEU's campus. In addition, he explained how OSUN's Threatened Scholars Integration Initiative brings to CEU and other OSUN partner universities scholars and students from Ukraine, Russia, and Belarus who are facing political or other threats due to their vocal opposition to the war.
Shtokvych said that institutional inertia combined with rigid policies that restrict credentials, financial aid, visas, and contracts for scholars and students traditionally are significant barriers to rapidly responding to crises. "Our greatest challenge lies in matching the openness of faculty with institutional capacities to make things happen for students and academics in peril," said Shtokvych. Despite these longstanding problems, Shtokvych said the network is beneficial in that, in addition to a wider geography of potential response, it allows partners to exchange useful experiences and support progressive policy advancement.
Kyaw Moe Tun
, president of Parami Institute in Myanmar and alumnus of Bard College at Simon's Rock, described how Parami University, the first private liberal arts and sciences institution in the country, was just breaking ground in early 2021 when the
military coup
shut it down. The institute still offers programs and courses through OSUN's online component, serving refugees encamped at the Burma/Thailand border as well as distressed ethnic groups facing military threats.
Tun said an immense challenge Parami faces is the model of accreditation currently in use, which is powerless against the Myanmar government's blocking authority. "Accreditation agencies need to take that challenge into consideration because otherwise you are contradicting yourself," he said, pointing out that mere support for the ideals of autonomy and democracy were not adequate in the face of repeated threats from authoritarian governments that deny accreditation for political reasons.
Becker said that member institutions' actions based on shared commitments to the ideals of open society, access to a strong liberal arts and sciences education, and academic freedom, provide the strength that
empowers the network
. "OSUN is value laden," he said, pointing out three qualities that support these ideals: partners' shared sense of purpose; the relational rather than transactional nature of the partnerships; and the enduring commitment to making impacts across the system.
Becker explained how network members' combined efforts and shared opportunities during the evacuation of Afghanistan not only enhanced capacity but also demonstrated resilience, as partners succeeded by responding in unison and with agility to rapidly changing circumstances.
Granato agreed that a strong benefit of the network was its ability to foster resilience. She gave the example of students isolated in refugee camps in Eastern Africa using the network to connect to a broader community, engendering hope.
Tun said that once news coverage of the 2021 military coup in Myanmar ceased, many Burmese felt a lack of concrete support from foreign allies. Taking OSUN courses, however, led students in Myanmar to collaborate with their global cohorts, forging social connections and expanded academic opportunities that helped them to feel more connected.
After considering all the benefits and challenges of a higher education network, several panelists agreed that while OSUN excelled at providing capacity and connection to partners, an ongoing challenge was how to scale up on such successes.
"We can continue to address protracted crises only if we crack the nut of scalability," said Granato, offering that one way to do that was to leverage the strength of a diverse set of partners both across the network and in local communities. Bickford agreed that the predictability afforded by the support of member institutions in stable contexts allowed the effective rethinking and restructuring of academic and financial systems at universities facing crises.
Post Date:
06-01-2022