Hannah Arendt Center at Bard College Hosts 12th Annual International Conference on "Racism and Antisemitism," October 10–11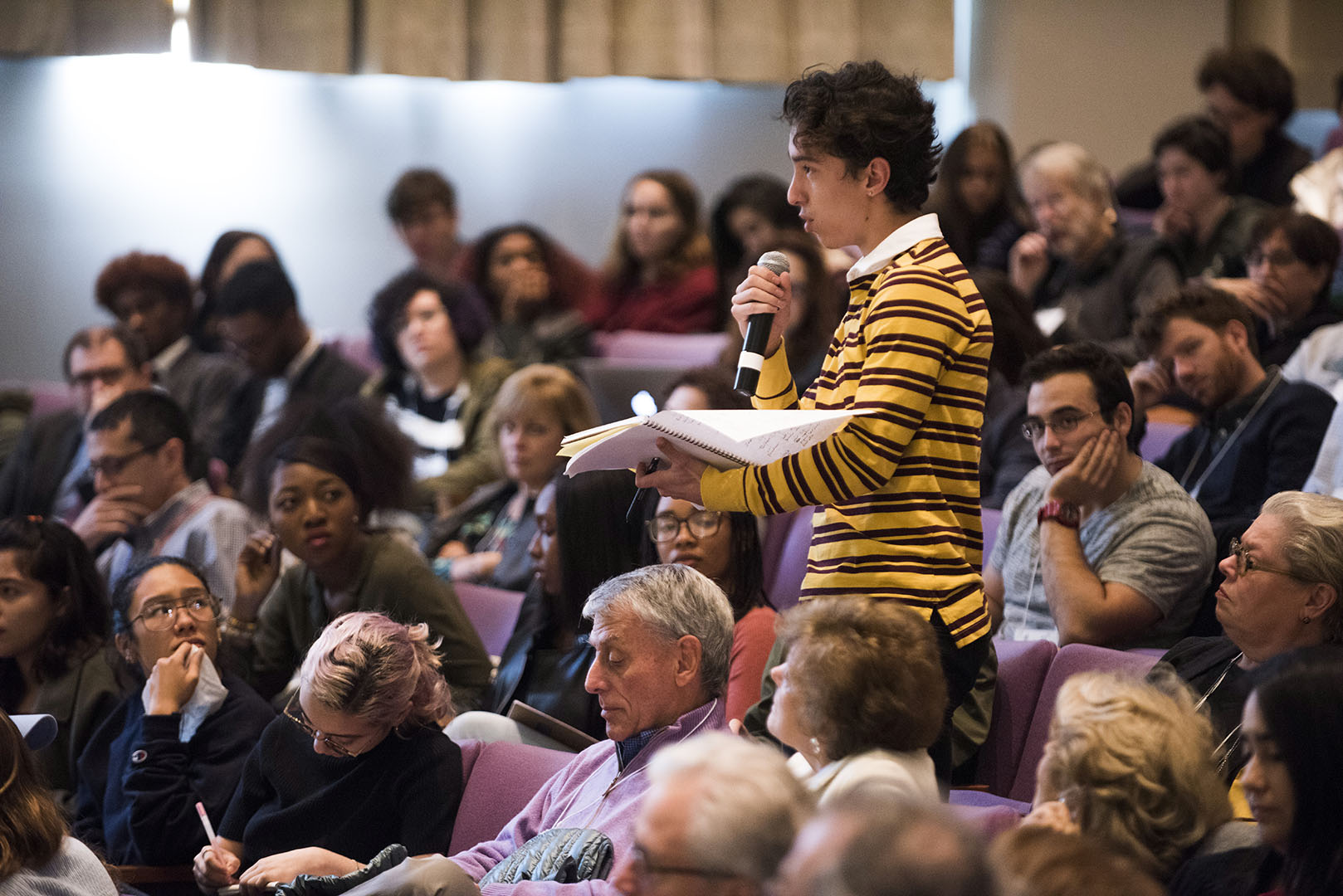 When Hannah Arendt came to the United States as a stateless refugee, she began writing for small Jewish journals and reflected upon the similarities and differences between racism in American and antisemitism in Europe. Arendt argued that racism is an ideology like antisemitism, thereby offering a pseudo-scientific justification for violence that elevates one group at the expense of another. From
The Origins of Totalitarianism
to
The Crises in Little Rock
,
Arendt's thinking on race is controversial and has often led many to quickly dismiss her thoughts on race and antisemitism entirely. The
Hannah Arendt Center for Politics and Humanities at Bard College
's 12th annual conference,
"Racism and Antisemitism,"
gathers a diverse group of thinkers to explore these oft shunned concepts in Arendt's work in the context of our contemporary political moment, which is marked by antisemitic and racist violence.
The two-day conference takes place on
Thursday, October 10
and
Friday, October 11
in
Olin Hall
, on Bard's Annandale-on-Hudson campus. For registration information, please visit
hac.bard.edu/conference2019
. Speakers will discuss questions such as: What is racism? Is antisemitism a form of racism? What does anti-racism mean today? Is it antisemitic to criticize the state of Israel? Is equality possible in a world where prejudice exists? How can we respond to racist fantasies?
Featured speakers include:
Kenyon Victor Adams
, multidisciplinary artist and curator;
Peter Baehr,
research professor in social theory, Lingnan University, Hong Kong;
Étienne Balibar,
emeritus professor of philosophy, University of Paris-Nanterre, and anniversary chair of contemporary European philosophy at Kingston University, London;
Aliza Becker,
associate fellow, Hannah Arendt Center;
Kathryn Sophia Belle,
associate professor of philosophy, Pennsylvania State University, and author,
Hannah Arendt and the Negro Question
;
Roger Berkowitz
, academic director, Hannah Arendt Center;
Robert Boyers
, editor,
Salmagundi
, director, New York State Summer Writers Institute, and professor of English, Skidmore College;
Ian Buruma
, Paul W. Williams Professor of Human Rights and
Journalism, Bard College; Joy Connolly, president, American Council of Learned Societies;
Deirdre d'Albertis
, dean of Bard College;
Lewis R. Gordon
, professor of philosophy, University of Connecticut-Storrs;
Nacira Guénif-Souilamas
, professor of sociology and anthropology, University Paris 8 Vincennes-Saint-Denis;
Eric Kaufmann
, professor and assistant dean of politics, Birkbeck, University of London;
Ibram X. Kendi
, National Book Award-winning historian, speaker, and author of
Stamped From The Beginning
;
Jennifer Kidwell,
performing artist and cocreator of the Obie Award-winning play
Underground Railroad Game
;
Rev.
Jacqui Lewis
, public theologian and senior minister, Middle Collegiate Church in Manhattan;
John McWhorter,
associate professor of English and comparative literature, Columbia University;
Marwan Mohammed
, sociologist, research fellow, Centre Maurice Halbwachs in Paris, and visiting scholar, John Jay College of Criminal Justice
(CUNY);
Shany Mor
, associate fellow, Hannah Arendt Center, and research fellow, Chaikin Center, Haifa University;
Nikita Nelin
, writer and winner of 2019
Dogwood Literary Prize
;
Emilio Rojas
, multidisciplinary artist;
Peter Rosenblum
, professor of international law and human rights, Bard College;
Batya Ungar Sargon,
journalist and opinion editor,
The Forward
;
Amy Schiller
, associate fellow, Hannah Arendt Center;
Adam Shatz
, contributing editor,
London Review of Books
, and contributor, to
New York Times Magazine
,
New York Review of Books
,
New Yorker
, and other publications;
Scott R. Sheppard
, OBIE Award-winning theater artist, codirector, Lightning Rod Special, and cocreator of the Obie Award-winning play
Underground Railroad Game
;
Allison Stanger
, Russell Leng '60 Professor of International Politics and Economics at Middlebury College, technology and human values senior fellow at Harvard University's Edmund J. Safra Center for Ethics, New America Cybersecurity fellow, and external professor, Santa Fe Institute;
Kenneth S. Stern
, director of the
Bard Center for the Study of Hate
, a program of Bard's Human Rights Project;
Mebrak Tareke,
writer and a content strategy advisor;
Eric K. Ward,
executive director, Western States Center;
Marc Weitzmann
, journalist and author of 12 books, including
Hate
(2019), which explores the rise of antisemitism in French society;
Thomas Chatterton Williams
, author,
Losing My Cool
, and contributing writer,
New York Times Magazine
;
Ruth Wisse
, former Martin Peretz Professor of Yiddish Literature and professor of comparative literature, Harvard University, and distinguished senior fellow, Tikvah Fund.
Arendt Center conferences are attended by nearly a thousand people and reach an international audience via live webcast. Past speakers have included maverick inventor Ray Kurzweil; whistleblower Edward Snowden; irreverent journalist Christopher Hitchens; businessman Hunter Lewis; authors Teju Cole, Zadie Smith, Masha Gessen, and Claudia Rankine;
Wall Street Journal
columnist Walter Russell Mead; and political activist and presidential candidate Ralph Nader. Previous conferences have explored citizenship and disobedience, crises of democracy, the intellectual roots of the economic crisis, the future of humanity in an age increasingly dominated by technology, the crisis in American education, and American exceptionalism. The Arendt Center's 13th annual conference, "Revitalizing Democracy: from Sortition to Federalism," will take place October 15–16, 2020.
For a full conference schedule and bios of featured speakers, please visit
hac.bard.edu/conference2019
. For more information or answers to questions about the conference, please contact
arendt@bard.edu
.
Post Date:
09-23-2019