Hannah Arendt Humanities Network Awards Inaugural Elkana Fellowship to Helga Nowotny for Research on AI and Predictive Algorithms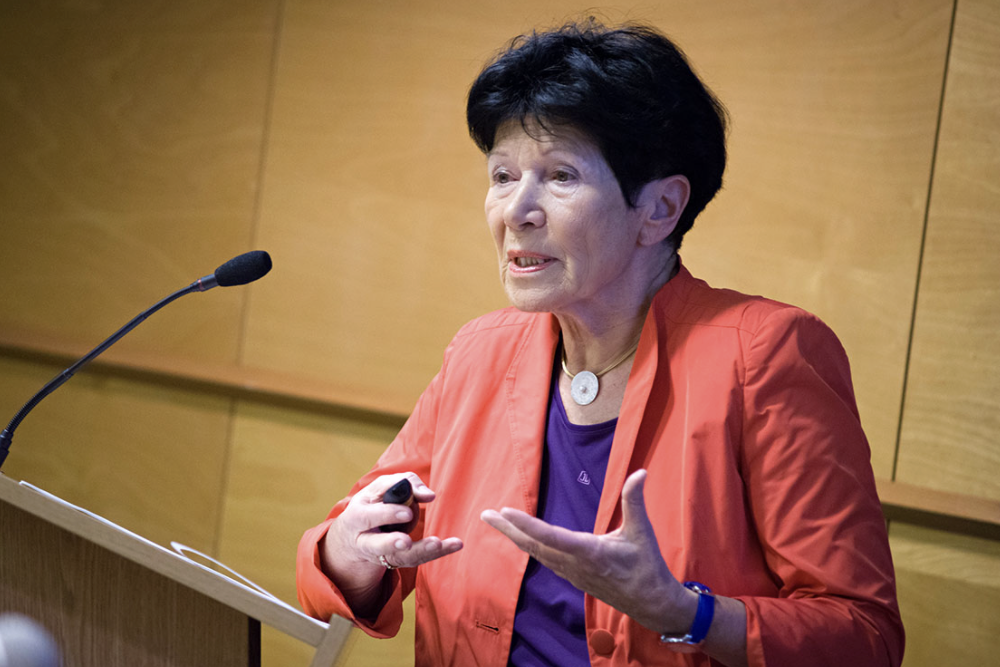 The Hannah Arendt Humanities Network, Central European University (CEU), and the Institute for Human Sciences awarded Helga Nowotny—former president of the European Research Council and professor emerita of science and technology studies, ETH Zurich—the first annual Yehuda Elkana Fellowship. During the award ceremony at CEU in Vienna, Nowotny delivered an insightful keynote lecture that was livestreamed to a global audience, addressing the ambiguities surrounding the rise of artificial intelligence and predictive algorithms.
Watch video of the lecture here
. The lecture was followed by a four-day workshop on artificial intelligence and the digital humanities that drew on Nowotny's forthcoming book,
In AI We Trust: Power, Illusion, and Control of Predictive Algorithms
. The Hannah Arendt Humanities Network is a project of the Open Society University Network and is based at Bard College.
Post Date:
07-26-2021