In Memoriam Justus Rosenberg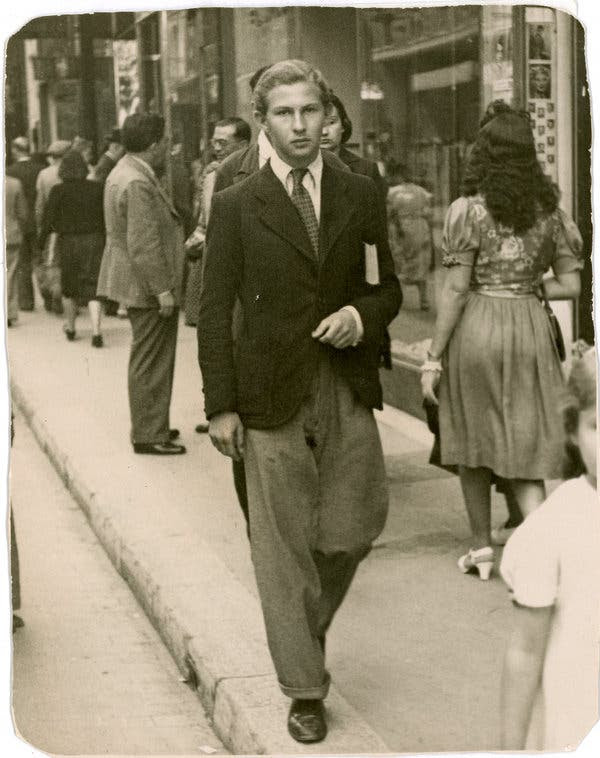 Justus Rosenberg, Professor Emeritus of Languages & Literature and Visiting Professor of Literature, died at home in Annandale on October 30, 2021, having celebrated his 100th birthday on January 23, 2021.
Born to a Jewish family in Danzig (Gdańsk), Poland, he was sent to study in France by parents fearful of, as his father remarked, the "evil wind" of Nazism. Once the Nazis occupied Paris, Justus had to leave the Sorbonne, and, set adrift, was forced to fend for himself. The blond "Aryan-looking" young man, barely twenty years of age, was fluent in German, Yiddish, Polish, Russian and French; his love of languages saved his life, and, later, as a scholar of translation, inspired his vocation.
Justus made his way to Marseille and the Emergency Rescue Committee, led by American journalist and fervent anti-Nazi Varian Fry. Working as a courier, delivering coded messages and intercepting communications across enemy lines, Justus was soon escorting well-known émigré writers and intellectuals, among them Heinrich Mann Franz Werfel and many others, through the treacherous Pyrenees to safety in Spain.
For his heroic service (which included many near misses and serious wounds) later in the war in aid of the U.S. Army, Justus received a Bronze Star and a Purple Heart, and in 2017, the French ambassador to the United States decorated him as a Commandeur in the Légion d'Honneur, one of France's highest distinctions.
After a number of stateless years, Justus emigrated to the United States in 1946. After receiving a Ph.D., Justus arrived at Bard in 1962, where he taught European literature and many languages to generations of Bard students. Professor and distinguished poet Robert Kelly, in his eulogy of Justus, speaks of the "humble heroics of making sure that today's students do not lose sight of, or lose faith in, the great humanistic structure of European civilization." We note as well that Justus also taught courses in the literature of India, China and various countries in Africa.
In January 2020, Justus published
The Art of Resistance: My Four Years in the French Underground: A Memoir
.
"Justus was one of the last witnesses of the Holocaust," writes President Leon Botstein in his eulogy of our beloved colleague. "His death, after a long and productive life is a call to honor his long service—his contributions as a teacher and writer—by resolving to remember, more than ever before, the events of history he was part of and the courage and commitments to freedom, tolerance, justice, learning, and respect for all human life he displayed."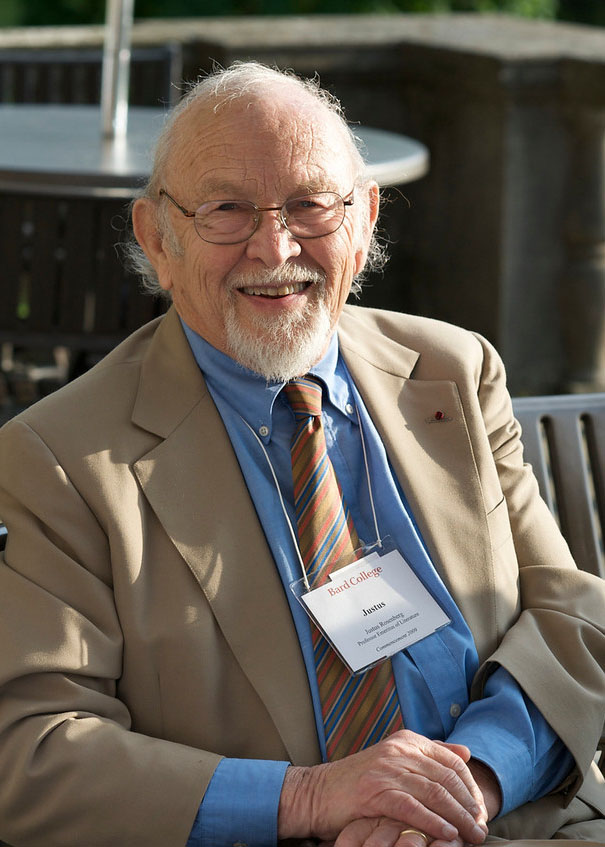 With the devoted care of his wife, Karin, Justus stayed active until almost the very end—planning courses, excited as always by the prospect of awakening Bard students to the riches of great works by revered authors, and the humane values embedded in major artistic achievement.
Trim, dapper, an avid (and very competitive!) tennis player, Justus was both worldly and modest. In his memoir he asks, "So how do we explain the fact that this child of Jewish parents in Danzig survived Hitler and concentration camps, bullet wounds and land-mine blasts, and then found his way from those stateless, uncertain years in war-torn Europe to this long and purposeful life in America?" Luck, he says, most certainly had something to do with it. Yet, "Time and time again," he tells us, "there was what I call 'a confluence of circumstances' that presented me with a window of opportunity, or a moment to be seized. At each juncture, a combination of factors enabled me to seize that moment or slip through that window. That's my best explanation for how I survived."
That he did so has been an inestimable gift to all of us at Bard. In the spirit of the Jewish tradition in which he was raised, "May his memory be a blessing."

* * *

Elizabeth Frank with Vikramaditya Ha Joshi (author of
Parfois le hasard fait bien les choses: The Biography of Justus Rosenberg
, a senior project in the Division of Languages & Literature submitted in May 2018 and winner of the John Bard Scholars Prize)
In lieu of flowers, the family has asked that contributions be made to the
Justus Rosenberg Memorial Fund at Bard College
, whose objective is to create an endowed chair in comparative literature in his name at the College.
Post Date:
11-08-2021