Political Theorist Lucas G. Pinheiro to Join Faculty of Bard Political Studies Program in Fall 2022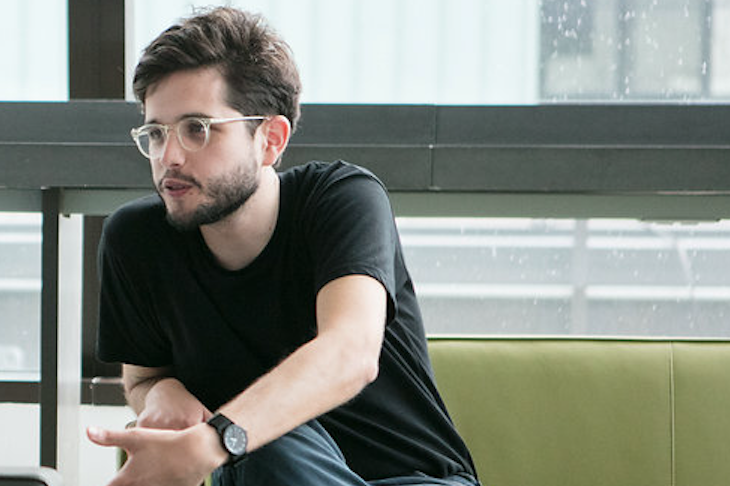 Bard College
is pleased to announce that
Lucas G. Pinheiro
will join the faculty of the
Political Studies Program
as assistant professor of political studies, effective fall 2022. Pinheiro received his PhD in political science from the University of Chicago in 2019. His research bridges political theory and social history by focusing on the development of global capitalism, empire, and the legacies of racial slavery in the Atlantic world since the late seventeenth century.
About Lucas G. Pinheiro
Lucas G. Pinheiro is a postdoctoral teaching fellow in the Department of Political Science and the College at the University of Chicago. His book manuscript, titled
Factories of Modernity: Political Thought in the Capitalist Epoch
, recasts the early modern factory system as a decisive stage for political thought and practice in Britain and its Atlantic colonies between 1688 and 1807. From this historical study, the book develops a long-range conceptual framework for understanding modern capitalism and confronting its enduring patterns of racialization, labor discipline, and inequality. His work has appeared or is forthcoming in
Modern Intellectual History
,
Contemporary Political Theory
, and
Disability and Political Theory
(Cambridge University Press, 2016), among others.
Pinheiro is the recipient of the 2020 Stephen E. Bronner Dissertation Award in New Political Science from the American Political Science Association and the 2021 Glenn and Claire Swogger Award for Exemplary Classroom Teaching from the University of Chicago. Pinheiro will spend the 2021-2022 academic year at Dartmouth College as postdoctoral fellow in the Political Economy Project and Department of Government. He will join Bard in August 2022 as assistant professor of political studies.
About Bard College
Founded in 1860,
Bard College
is a four-year residential college of the liberal arts and sciences located 90 miles north of New York City. With the addition of the Montgomery Place estate, Bard's campus consists of nearly 1,000 parklike acres in the Hudson River Valley. It offers bachelor of arts, bachelor of science, and bachelor of music degrees, with majors in nearly 40 academic programs; graduate degrees in 11 programs; eight early colleges; and numerous dual-degree programs nationally and internationally. Building on its 161-year history as a competitive and innovative undergraduate institution, Bard College has expanded its mission as a private institution acting in the public interest across the country and around the world to meet broader student needs and increase access to liberal arts education. The undergraduate program at our main campus in upstate New York has a reputation for scholarly excellence, a focus on the arts, and civic engagement. Bard is committed to enriching culture, public life, and democratic discourse by training tomorrow's thought leaders. For more information about Bard College, visit
bard.edu
.
# # #
(5/18/21)
Post Date:
05-18-2021