Nana Adusei-Poku Joins the Center for Curatorial Studies, Bard College as Senior Academic Adviser and Luma Foundation Fellow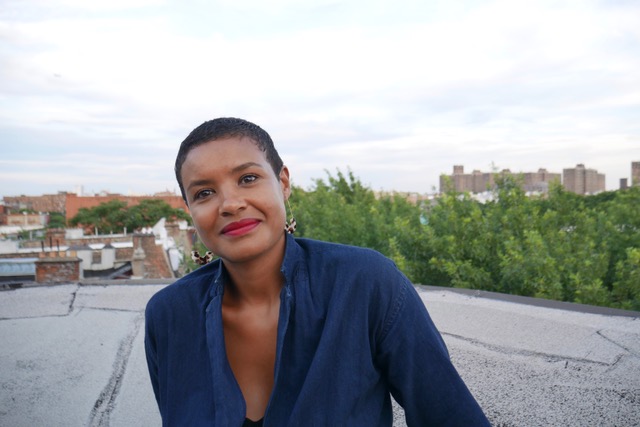 The Center for Curatorial Studies, Bard College (CCS Bard) is pleased to announce that distinguished scholar, curator, and educator Nana Adusei-Poku will join CCS Bard as senior academic adviser and Luma Foundation Fellow. In this role, Adusei-Poku will collaborate with the staff and faculty to develop and advise on the curriculum, which centers around the study of contemporary art, the institutions and practices of exhibition-making, and the theory and criticism of the visual arts. She will also work with Executive Director Tom Eccles, Chief Curator and Graduate Program Director Lauren Cornell, and faculty to develop the curatorial and publishing program at CCS Bard, including symposia, conferences, performance, and exhibitions at the Center for Curatorial Studies and in collaboration with partners, including departments across Bard College and contemporary art institutions.
"Nana Adusei-Poku is an exceptional scholar, curator, and teacher. Her intellectual rigor and commitment to original research will be invaluable to our program and to future classes of CCS Bard graduate students," said Cornell. Previously, Adusei-Poku served as visiting professor at The Cooper Union, and as a guest lecturer in the Department of Art and Media at the University of the Arts, Zurich. She was research professor for visual cultures (2015–17) and for cultural diversity (2013–14) at the Hogeschool Rotterdam with affiliation to the Piet Zwart Institute and Willem de Kooning Academy. She received her PhD from Humboldt University Berlin following degrees in African and gender studies, and in media and communications at Goldsmiths College London. She has also been a visiting scholar at the University of Ghana, Legon, London School of Economics, and Columbia University, New York.
She is the curator of the program
Longing on a Large Scale
in conjunction with Todd Gray's exhibition
Eucledian Gris Gris
at Pomona College Museum of Art, which starts in September 2019 and will run until May 2020. In 2018, Adusei-Poku curated the immersive event performance of
No-thingness
at the Academy of Arts Berlin and, in 2015, she co-curated the exhibition
NO HUMANS INVOLVED
at Witte de With Center for Contemporary Art Rotterdam. She has published in artist monographs about Leslie Hewitt, Wendelien van Oldenborgh, and Todd Gray, among others, and in
publications such as

e-flux

,

multitude

s,

Le Journal des Laboratoires

, Kunstforum International, as well as peer-reviewed journals such as Nka Journal for Contemporary African Art, Feministische Studien, and Dark Matter.
Adusei-Poku replaces Jeannine Tang, who joins Eugene Lang College at The New School as assistant professor in modern and contemporary art history, after nearly a decade at CCS Bard. In 2018, Tang co-curated
The Conditions of Being Art: Pat Hearn Gallery and American Fine Arts. Co, (1983–2004)
at the Hessel Museum of Art, a project that exemplified her commitment to building groundbreaking scholarship in contemporary art and curatorial history.

General information on the Center for Curatorial Studies at Bard College can be found at:
Post Date:
07-18-2019