Pelin Tan Named as 2019–20 Keith Haring Fellow in Art and Activism at Bard College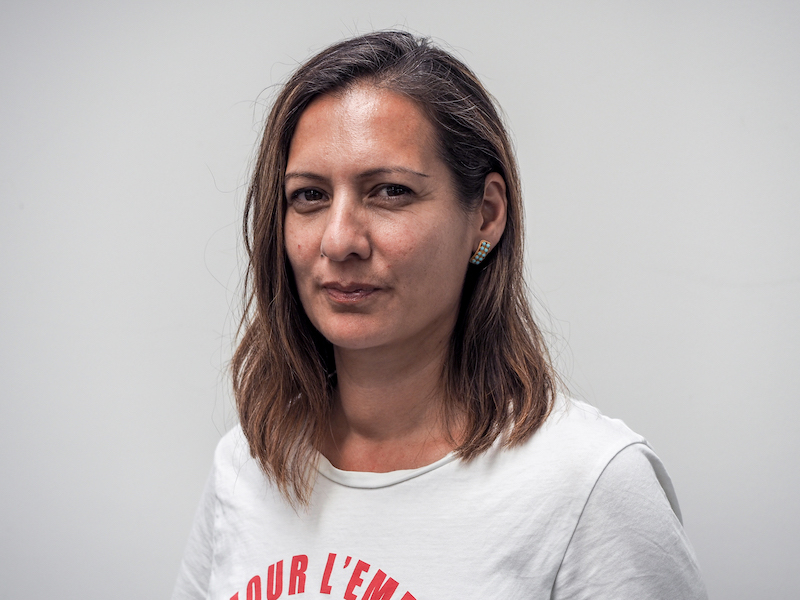 The Center for Curatorial Studies (CCS Bard) and the Human Rights Project announced today that Turkish sociologist, activist, and architectural theorist Pelin Tan has been selected as the sixth recipient of the Keith Haring Fellowship in Art and Activism. Her appointment coincides with the generous renewal by the Keith Haring Foundation of the five year-grant supporting the Fellowship, an annual award for a scholar, activist, or artist to teach and conduct research at CCS Bard and the Human Rights Project at Bard College. Tan's appointment marks the beginning of the Fellowship's second phase, and reaffirms the shared commitment of the College and the Foundation both to exploring the interaction between political engagement and artistic practices and to bringing leading practitioners from around the world into Bard's classrooms.
"The Keith Haring Fellowship brings some of today's most incisive and engaged voices to Bard. This innovative, cross-disciplinary, fellowship provides for research, teaching and production of new ideas among the undergraduate and graduate programs," said Tom Eccles, Executive Director of the Center for Curatorial Studies, Bard College.
Pelin Tan's current research concerns political movements that focus on climate justice, landscape, agriculture, and indigeneity, and particularly activist projects that put interactions with the non-human world at the forefront of their practice. She asks about how our concepts of justice and rights can be extended to landscape and territory, and about the role that critical artistic and architectural interventions can play in making these claims. She also continues to explore, and experiment with, alternative modes of pedagogy, new modes of teaching that work from the bottom up to challenge and transform the institutions of art and design education.
Her practice combines scholarship, curating, and artistic and architectural creation. She was Associate Professor and Vice-Dean of the Architecture Faculty at Mardin Artuklu University in Turkey from 2013-2017, and has held visiting fellowship and research positions around the world, from Hong Kong to Cyprus. Most recently she curated the Gardentopia: Cosmos of Ecologies project, in Matera, Italy, a program of European Cultural Capital 2019.
"Throughout her career, the work that Pelin Tan calls 'action research' has demonstrated that the borders between scholarship, activism, and creation can and must be transgressed if we want to pursue justice in this world. In this way, Pelin is an artist very much in the spirit of Keith Haring," said Thomas Keenan, director of Bard's Human Rights Project.
Tan will take up her one-year appointment in September 2019, and spend the spring semester of 2020 teaching at the College. She succeeds the artist and curator Tiona Nekkia McClodden, curator Galit Eilat, architects Alessandro Petti and Sandi Hilal, the artist and curator Shuddhabrata Sengupta, and the first recipient, artist Jeanne van Heeswijk.
Post Date:
10-28-2019