Bard College Appoints Renowned Pianist and Composer Marcus Roberts as Distinguished Visiting Professor of Music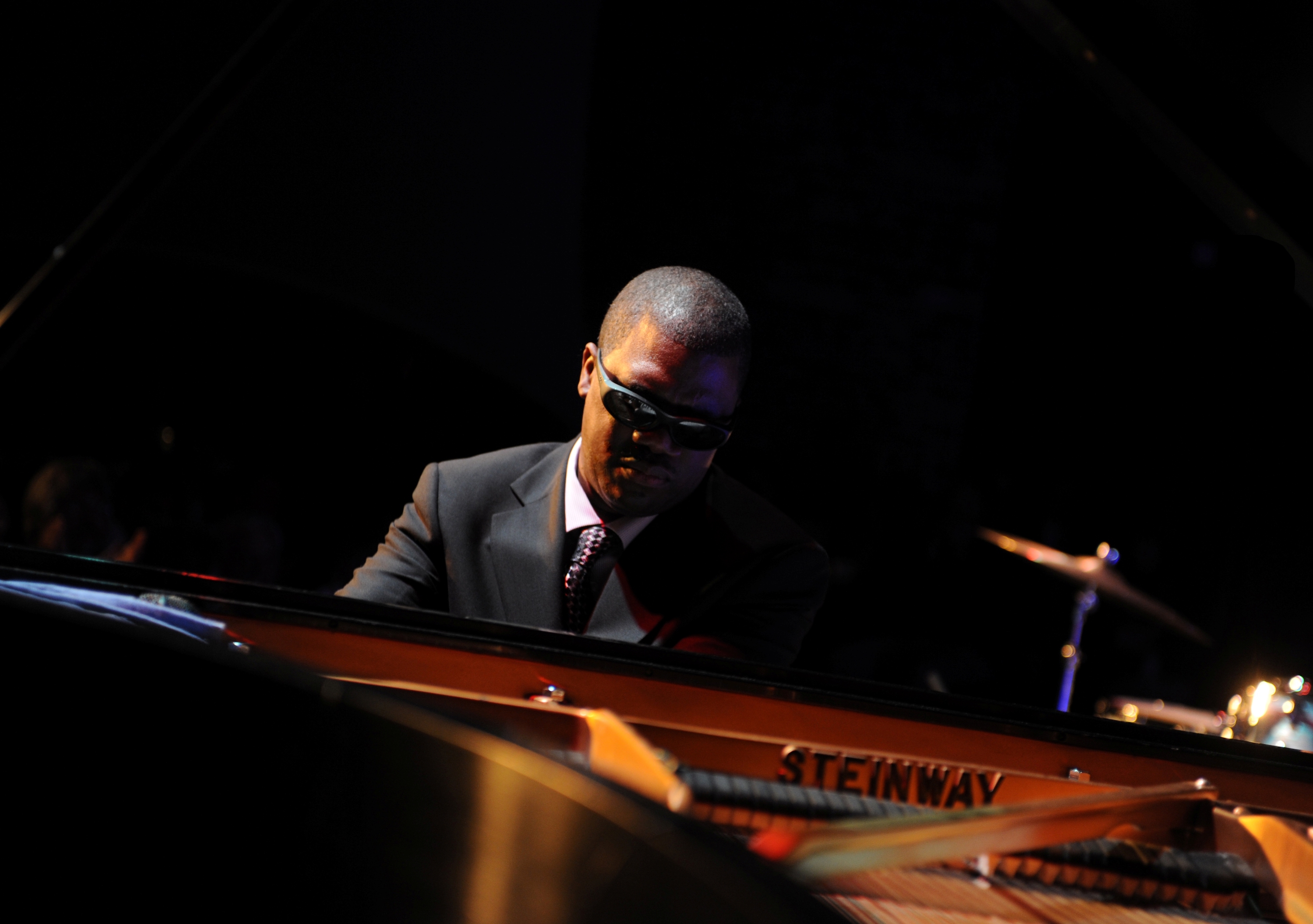 Bard College
announces the appointment of award-winning pianist and composer
Marcus Roberts
as Distinguished Visiting Professor of Music for the 2020–21 academic year. A highly acclaimed modern jazz pianist, composer, and educator, Roberts is known throughout the world for his development of an entirely new approach to jazz trio performance as well as for his remarkable ability to blend the jazz and classical idioms. Hailed as "the genius of modern piano," Roberts's life and career were featured by the CBS news magazine
60 Minutes
in a 2014
episode
, "The Virtuoso," in which he was interviewed by Wynton Marsalis. In addition to his renown as a performer and composer, Roberts is the founder of The Modern Jazz Generation, a multigenerational ensemble that is the realization of his long-standing dedication to training and mentoring younger jazz musicians. Roberts will teach a series of master classes to Bard music students this fall and spring.
Pianist/composer
Marcus Roberts
has been hailed "the genius of the modern piano". His life and career have been featured on an episode of the CBS News television show,
60 Minutes
, called "The Virtuoso." The show traced his life from his early roots in Jacksonville and at the Florida School for the Deaf and Blind to his remarkable career as a modern jazz pianist, composer, and educator. Roberts grew up in Jacksonville, FL where his mother's gospel singing and the music of the local church left a lasting impact on his own musical style. While he began playing piano at age five after losing his sight, he did not have his first formal lesson until age 12. Despite that late start, he progressed quickly and at age 18, went on to study classical piano at Florida State University with the great Leonidas Lipovetsky. Roberts has won numerous awards and competitions over the years, but the one that is most personally meaningful to him is the Helen Keller Award for Personal Achievement.
Roberts is known throughout the world for his development of an entirely new approach to jazz trio performance as well as for his remarkable ability to blend the jazz and classical idioms to create something wholly new. His critically acclaimed legacy of recorded music reflects this tremendous artistic versatility with recordings ranging from solo piano, duets, and trio to large ensembles and symphony orchestra. His popular DVD recording with the Berlin Philharmonic showcases his groundbreaking arrangement of Gershwin's "Concerto in F for Piano and Orchestra". One of Roberts' more recent musical projects is the founding of a new band called The Modern Jazz Generation. This multigenerational ensemble is the realization of Roberts' long-standing dedication to training and mentoring younger jazz musicians. Roberts is also an associate professor of music at the School of Music at Florida State University and he holds an honorary Doctor of Music degree from The Juilliard School.
In addition to his renown as a performer, Roberts is also an accomplished composer who has received numerous commissioning awards from such places as Chamber Music America, Jazz at Lincoln Center, ASCAP, the Atlanta Symphony Orchestra and the Savannah Music Festival, Seiji Ozawa and the Saito Kinen Orchestra (who commissioned him to write his second piano concerto, "Rhapsody in D for Piano and Orchestra"), and most recently, the American Symphony Orchestra.
# # #
(10.13.20)
Post Date:
10-13-2020