Professor Robert Kelly Curates The Brooklyn Rail's Radical Poetry Reading on December 8, Featuring Three Bard Alumni/ae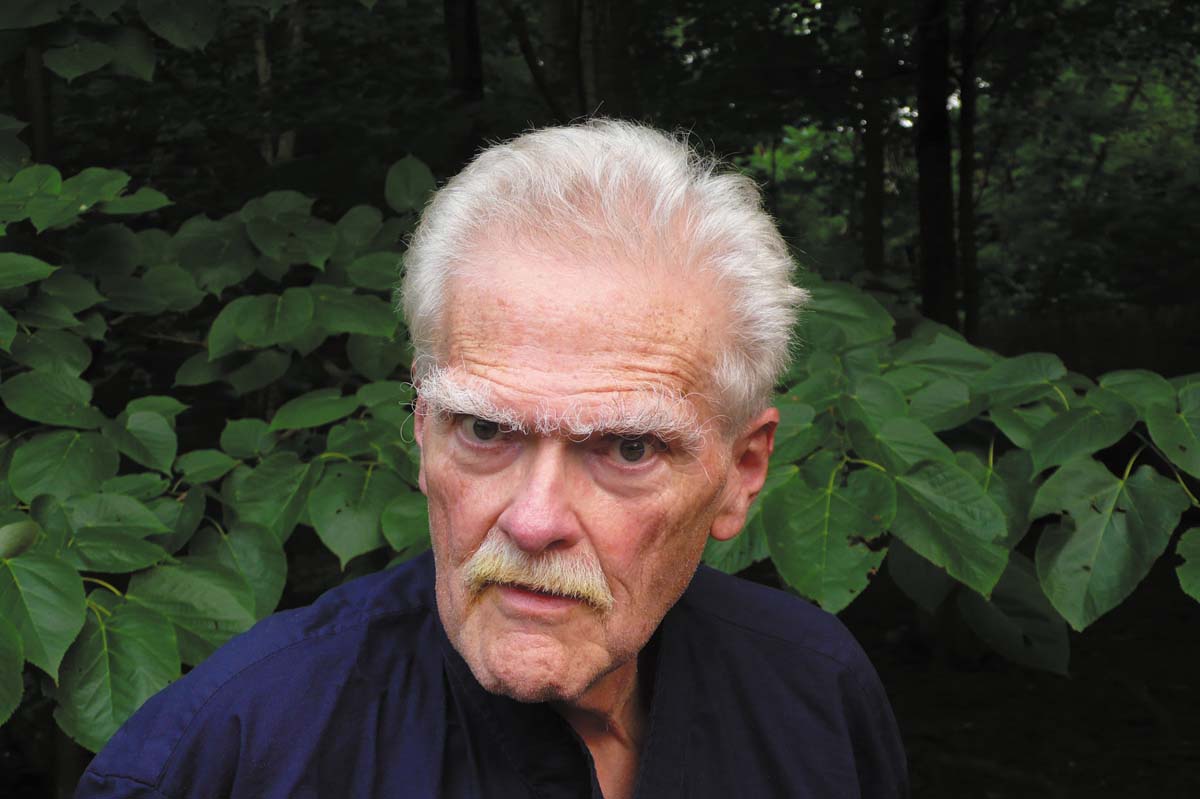 Asher B. Edelman Professor of Literature Robert Kelly curates
The Brooklyn Rail
's 64th Radical Poetry Reading featuring four major American poets, three of whom are Bardians. Billie Chernicoff '78, Pierre Joris '69, Kimberly Lyons '81, and Jerome Rothenberg will read at this online event taking place over Zoom on Wednesday, December 8 at 1pm ET. Register for the event
here
.
American poet Robert Kelly was born in Brooklyn. He attended CUNY and Columbia University and since 1961 has taught at Bard College. He has authored more than 60 published volumes of fiction, poetry, and prose-poems. His 1967 debut novel
The Scorpions
first brought him a cult readership, and in 1980 his book
Kill The Messenger
won the
Los Angeles Times
Book Award.
Writer Billie Chernicoff is the author of several books of poetry, most recently
Amoretti
(Lunar Chandelier Collective, 2020), as well as
The Red Dress
(Dr. Cicero Books, 2015),
Bronze, and Waters Of
(Lunar Chandelier Collective, 2018 and 2016).
Poet, translator, essayist, anthologist Pierre Joris has moved between Europe. the United States, and North Africa for 55 years, publishing over 80 books of poetry, essays, translations, and anthologies. Most recently,
Fox-trails, -tales & -trots
(Black Fountain Press 2020), the translations
Memory Rose into Threshold Speech: The Collected Earlier Poetry of Paul Celan
(FGS 2020), and
A City Full of Voices: Essays on the Work of Robert Kelly
and
Microliths: Posthumous Prose of Paul Celan
,
A City Full of Voices: Essays on the Work of Robert Kelly
(all Contra Mundum Press 2020).
Poet Kimberly Lyons is the author of
Capella
(Oread Press, 2018),
Approximately Near
(Metambesendotorg, 2016),
Soonest Mended
(Belladonna Collaborative),
Calcinatio
(Faux Press) and a limited edition collaboration with artist Ed Epping,
Mettle
(Granary Books).
Internationally celebrated poet, translator, anthologist, and performer Jerome Rothenberghas published over 90 books of poetry and 12 assemblages of traditional and avant-garde poetry such as
Technicians of the Sacred
and
Poems for the Millennium
.
Post Date:
12-07-2021