The Gagarin Center at Bard College Hosts International Conference at Columbia University on April 13–14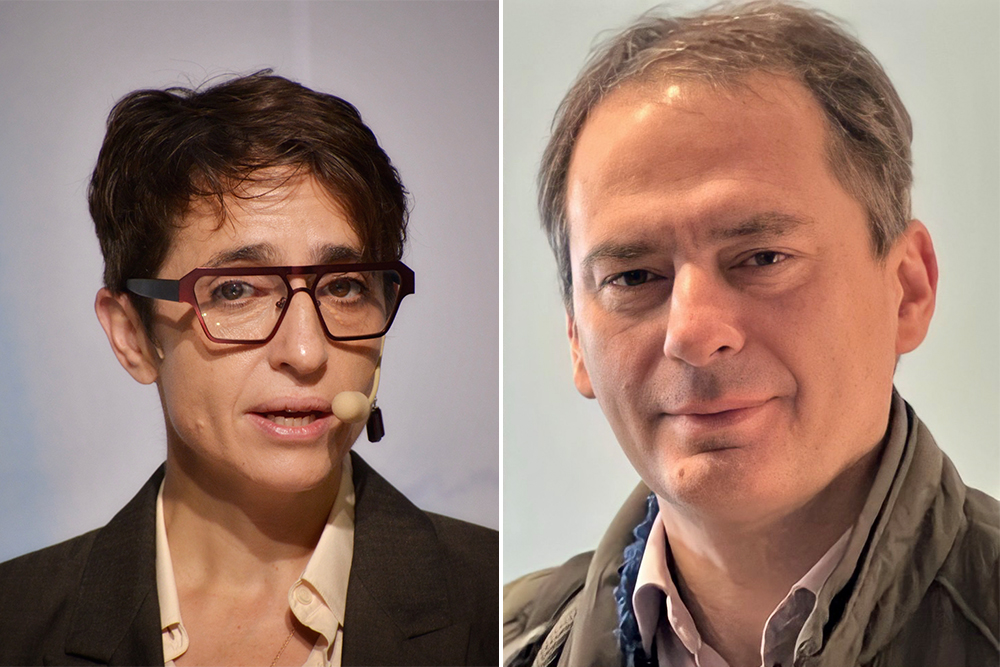 The
Gagarin Center for the Study of Civil Society and Human Rights at Bard College
will host
Life in the Face of War: Political Challenges, Social Responses, Cultural Shifts,
an
international conference about Russia's large-scale war in Ukraine, on
April 13 and 14
. The conference, presented by the
Gagarin Center at Bard
, the
Bard College Center for Civic Engagement
, and the
Harriman Institute at Columbia University
, aims to explore the global and regional backgrounds and causes of the crisis, in the context of the political interests and engagement of international agents of the military conflict.
The conference will take place at
Columbia Maison Française
over the course of two days, beginning at 9 a.m. and ending at 4 p.m. each day, and will feature a wide range of guest speakers, including Bulgarian journalist and author Christo Grozev, Russian-American journalist and activist Masha Gessen, journalist and novelist Anna Nemzer, Russian scholar and cultural critic Mark Lipovetskiy, and Russian political scientist Greg Yudin, in addition to a team of Gagarin Center fellows, former Smolny College faculty, and other informed speakers. Registration is required for attendance. To register please use the following link:
https://www.smolny.org/2022/10/11/life-in-the-face-of-war-political-challenges-social-responses-cultural-shifts/
The conference will reflect on perspectives of social and economic analysis of the current state of Russia's war on Ukraine and the role of education in a devastated world. For most critics of the Putin regime, the war did not come as a complete surprise, but the scale of military actions and the pace of their escalation—as well as the impact of the war on Russian internal affairs, institutions, and culture— have exceeded expectations. In panels and discussions, speakers will also address topics of forced migration of academic institutions, international cooperation in education, the boundaries of such interaction and the possibilities of intercultural dialogue between intellectuals of the countries involved in the war in Ukraine.
About the Gagarin Center for the Study of Civil Society and Human Rights
The Gagarin Center for the Study of Civil Society and Human Rights at Bard College allows Russian scholars to continue to pursue research and educational activities focused on contemporary social, economic, and human rights issues. The Center was formerly part of Smolny College, a liberal arts program created in 1994 at Saint Petersburg State University in close collaboration with Bard College. Russia's first liberal arts college, Smolny offered a dynamic dual-degree program from which graduates earned both SPSU and Bard degrees. The collaboration was considered to be the most extraordinary partnership of its kind, providing more than 120 student exchanges and tens of faculty exchanges each year and serving as a beacon for liberal arts education. The Center now partners with Smolny Beyond Borders, an educational initiative for faculty and students who left Russia and the surrounding region due to the ongoing invasion of Ukraine and risk of political persecution. Supported by the Andrew Gagarin Trust, the Center continues to offer research on vital issues, public programming, and serves as a venue for the critical exchange of ideas.
The Russian Independent Media Archive (RIMA), a new project undertaken by the Gagarin Center at Bard College and PEN America in collaboration with Internet Archive's Wayback Machine, preserves archives of Russian media outlets as vital resources to deconstructing the country's history and rebuilding its future. RIMA's online platform forms a "digital ark" for securing irreplaceable journalism and collaborates with media outlets to offer access to writers, researchers, scholars and others seeking to build a historical narrative that stands against propaganda efforts to reinterpret the past. As the RIMA project is unveiled, noted journalists will reflect on their reporting, drawing on the archive for insights on three questions:
What did I not know back then? What has been revealed now? How can it help us in the future?
Post Date:
03-30-2023