The Orchestra Now's Carnegie Hall Performance of Exodus: Jewish Composers in Exile, Conducted by Leon Botstein, Reviewed in New York Classical Review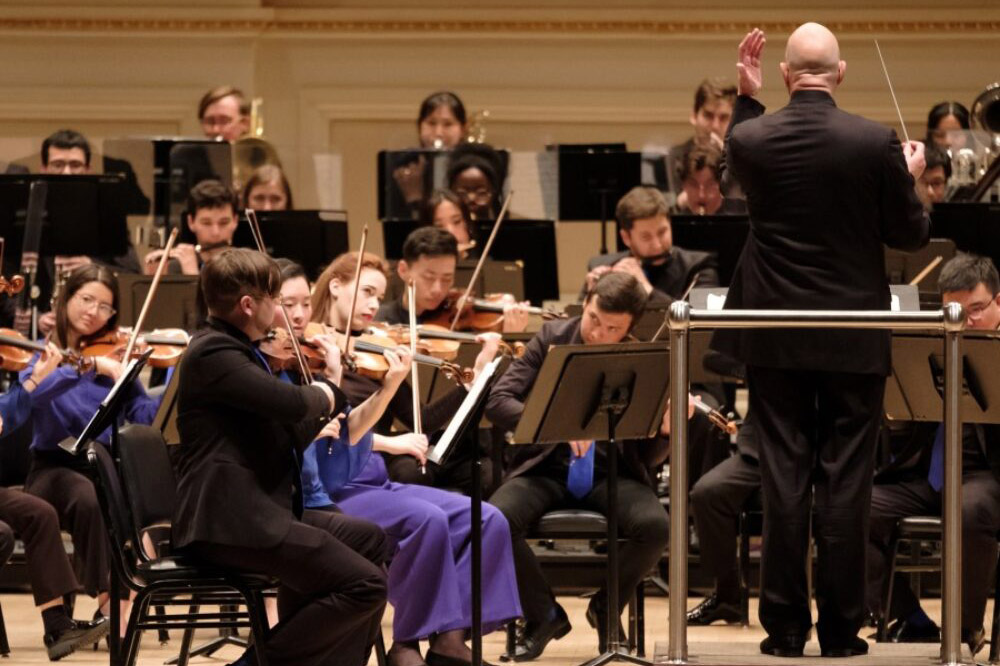 The Orchestra Now, conducted by Leon Bostein, "vividly performed"
Exodus
at Carnegie Hall last week. The program featured rarely heard works by Jewish composers written while they were in exile from their homelands during World War II. The concert included
Polish Rhapsody
by renowned Polish composer Alexandre Tansman who fled Europe for the United States in 1941;
Exodus
by Josef Tal who emigrated to Jerusalem in 1934;
Indian Symphony
by Walter Kaufmann, one of many Jewish refugees who found a haven in India; and Symphony No. 4,
Dies irae
by Viennese composer Marcel Rubin who fled first to France and then to Mexico during the war. "Botstein turned to Jewish composers who, thankfully, escaped the Nazi horrors and continued to compose in exile during, or just after, the war years . . . As vividly performed by the young graduate-level musicians from Bard College, this music of the uprooted came at this subject from various angles," writes the
New York Classical Review
.
Post Date:
11-13-2023