Tschabalala Self '12 Talks Sewing, Collage, and the Creative Life with T, the New York Times Style Magazine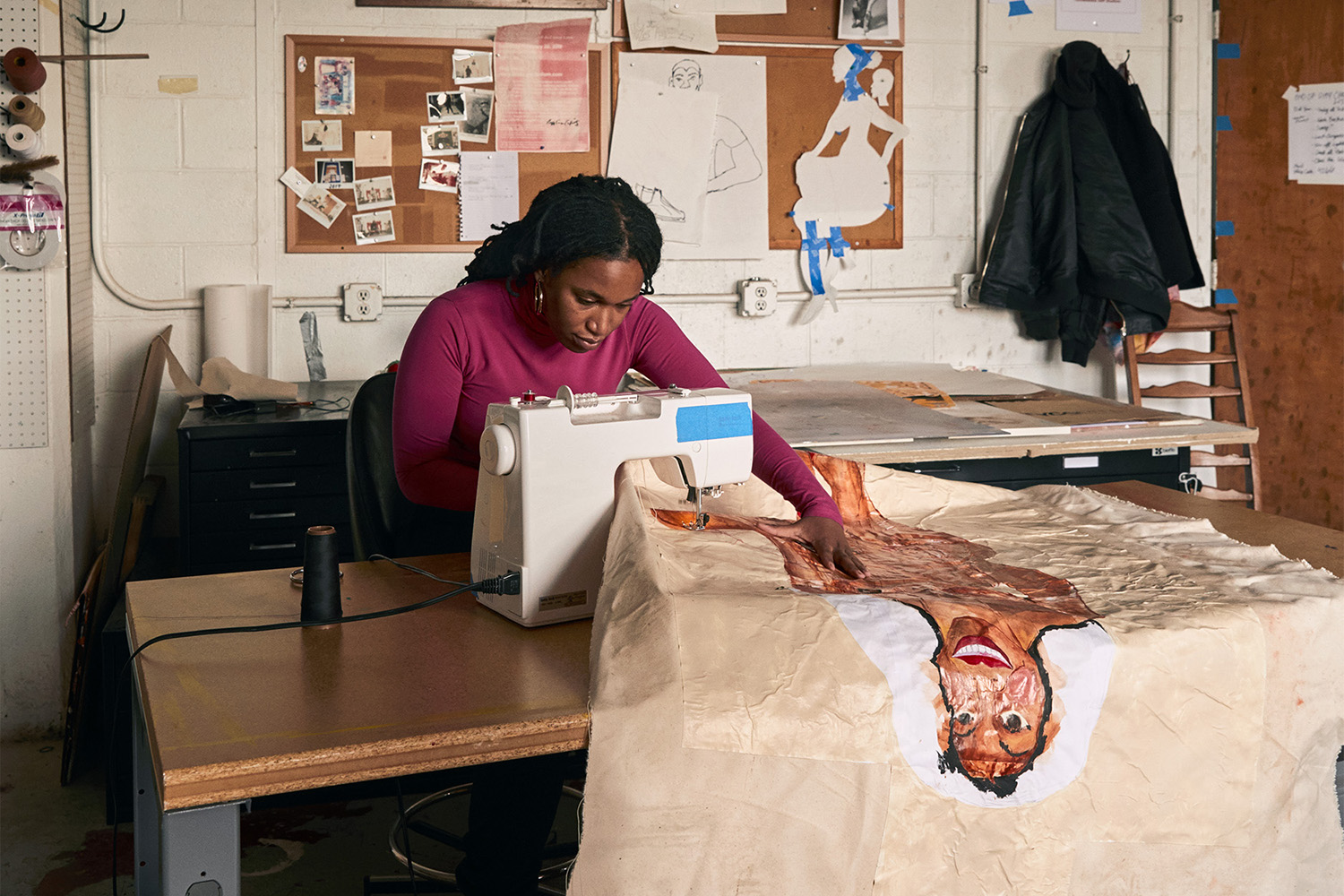 As part of its 2022 "Culture" issue,
T
, the
New York Times Style Magazine
, interviewed Tschabalala Self '12, Bard alumna and visiting artist in residence, on the creative life and the connection between her practice of sewing and familial identity. Her mother collected fabric, Self says, something that comes to mind as she incorporates sewing into her artistic repertoire. Her mother could make a dress from scratch—something Self says is beyond her. "For me, sewing's a kind of collaging," Self said. "And it does have this association with my mom, who's one of the most important people to me. Working this way feels like honoring her." A part of "24 Hours in the Creative Life," Self's interview is part of an issue that Hanya Yanagihara, editor in chief of
T
, says "is dedicated to living a creative life, which is something that all of us, whether self-proclaimed artists or not, have available to us." The issue also features
advice for early- and mid-career artists
from Bard faculty member Nayland Blake '82.
Post Date:
04-26-2022