Two Bard College Students Win Prestigious Gilman International Scholarships to Study Abroad in 2022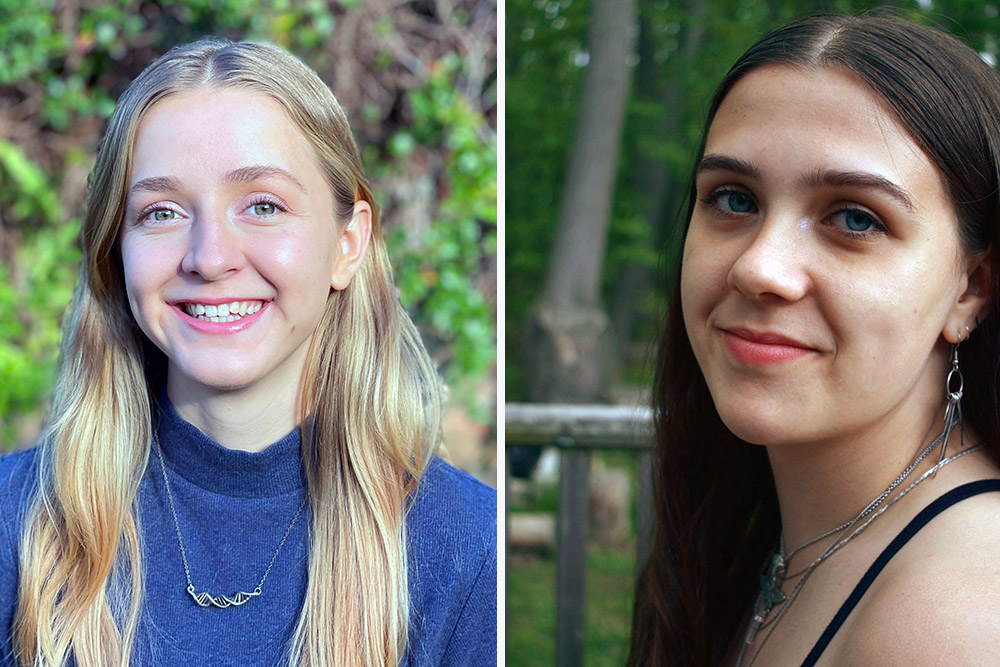 Two Bard College students have been awarded highly competitive Benjamin A. Gilman International Scholarships by the U.S. Department of State. Art history and Italian studies major
Francesca Houran '23
has been awarded $5,000 towards her studies at the University of Trento in Italy, where she will be the first to participate in a newly established tuition exchange program with Bard. "Through studying abroad, I hope to further my knowledge of the hermaphrodite within the context of the Italian Renaissance and how it influences the gender binary in contemporary Italy. I am also excited to explore the ascending, vertically-oriented architecture of museums, churches, and monuments that prompts climbing and physical ascension as a symbol of conquest and hierarchy," says Houran. "My overarching goal is to build a foundation for a career in ethical museum curation and nuanced communication of histories surrounding gender, race, and colonialism—a goal that traveling through the Gilman Scholarship will make possible for me as a low-income college student."
Biology major and premed student
Emma Tilley
'23
has been awarded $4,500 to study via Bard's tuition exchange at the University College Roosevelt in the Netherlands. "I am grateful for the Gilman scholarship and excited for the opportunity to travel abroad and learn more about international healthcare systems and the ways that Covid has impacted nations differently. My additional focus is to continue working on promoting inclusion in STEM on a global scale," says Tilley.
Gilman Scholars receive up to $5,000, or up to $8,000 if also a recipient of the Gilman Critical Need Language Award, to apply toward their study abroad or internship program costs. Since the program's establishment in 2001, over 1,350 U.S. institutions have sent more than 34,000 Gilman Scholars of diverse backgrounds to 155 countries around the globe. The program has successfully broadened U.S. participation in study abroad, while emphasizing countries and regions where fewer Americans traditionally study.
As Secretary of State Anthony Blinken said, "People-to-people exchanges bring our world closer together and convey the best of America to the world, especially to its young people."
The late Congressman Gilman, for whom the scholarship is named, served in the House of Representatives for 30 years and chaired the House Foreign Relations Committee. When honored with the Secretary of State's Distinguished Service Medal in 2002, he said, "Living and learning in a vastly different environment of another nation not only exposes our students to alternate views but adds an enriching social and cultural experience. It also provides our students with the opportunity to return home with a deeper understanding of their place in the world, encouraging them to be a contributor, rather than a spectator in the international community."
The Gilman Program is sponsored by the U.S. Department of State's Bureau of Educational and Cultural Affairs (ECA) and is supported in its implementation by the Institute of International Education (IIE). To learn more, visit:
gilmanscholarship.org
.
Post Date:
12-20-2021