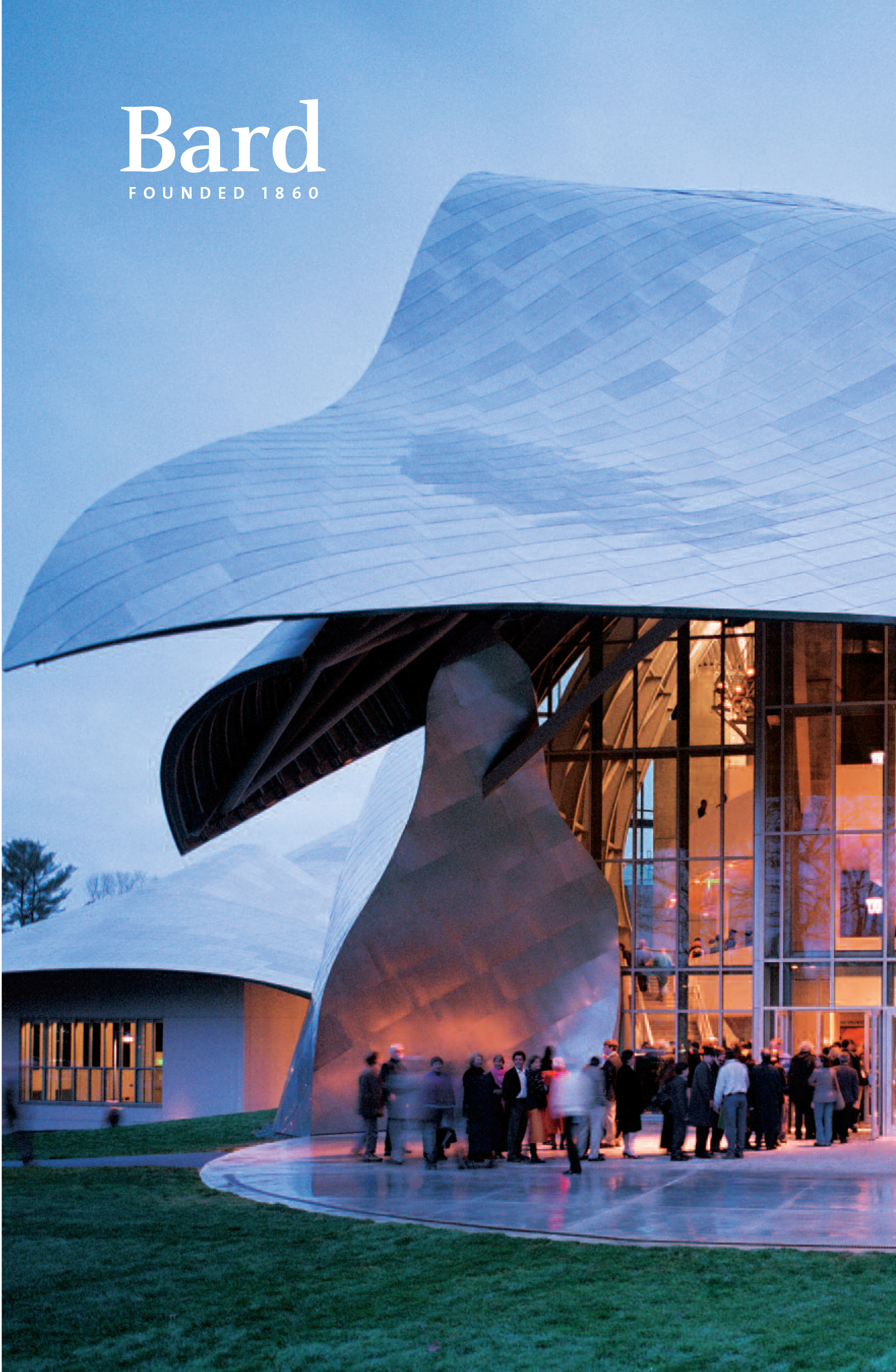 Bard College Catalogue, 2018–19
Institute for Writing and Thinking
writingandthinking.org
Founded in 1982, the Bard College Institute for Writing and Thinking (IWT) has been guiding teachers in developing and refining writing practices for more than 30 years. Focused on the critical role that writing plays in both teaching and learning, IWT brings together secondary and college teachers for innovative, intellectually stimulating, and practical workshops and conferences at Bard and at schools and colleges around the world.
The philosophy and practice of IWT are one: writing is both a record of completed thought and an exploratory process that supports teaching and deepens learning across disciplines. To this end, IWT's core workshops include "Writing and Thinking," "Writing to Learn," "Teaching the Academic Paper," "Creative Nonfiction: Telling the Truth," "Inquiry into Essay," "Writing and Thinking through Technology," "Writing to Learn in the STEM Disciplines," and "Revolutionary Grammar."
IWT's "Writer as Reader" workshops model writing practices that support close reading and Common Core standards in all subjects, and invite secondary and college teachers to consider "writing to read" as a central classroom practice, one that shows rather than tells students how writing clarifies meaning in literary, historical, and nonfiction texts. These techniques are the starting point for each workshop, which includes sessions on novels, poetry, nonfiction, historical documents, STEM texts, and other media. F. Scott Fitzgerald's
The Great Gatsby
; Ta-Nehisi Coates's memoir,
Between the World and Me
; George Orwell's
1984
;
Jane Eyre
by Charlotte Brontë; Elie Wiesel's
Night;
and Alice Walker's
The Color Purple
are among the texts that have been addressed.
IWT workshops demonstrate how teachers can lead their students to discover and make meaning, engage in productive dialogue, and learn the critical thinking skills that support academic writing and foster the capacity for lifelong learning. With workshops at Bard; on site across the United States; internationally, at sites in Sweden, Haiti, Lithuania, and Myanmar, among others; at partner institutions in Kyrgyzstan, Russia, Palestine, and Germany; and through a variety of summer programs for high school and college students, IWT supports educators, students, and writers worldwide.