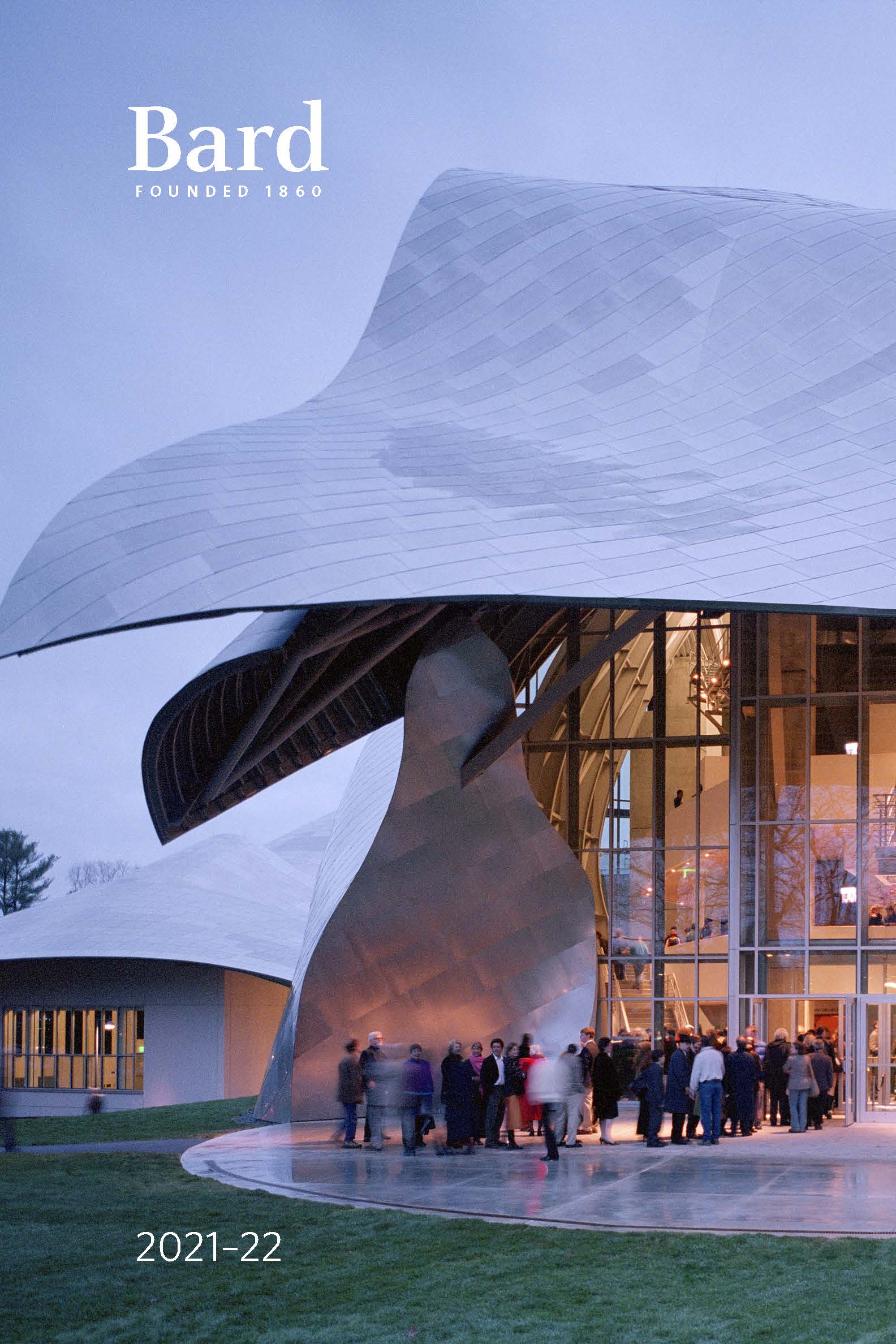 Bard College Catalogue 2021-22
The Orchestra Now
bard.edu/theorchnow
The Orchestra Now (TŌN) is a unique preprofessional orchestra offering a master's degree and a certificate program designed to prepare musicians for the challenges facing the modern symphony orchestra. Musicians in the master's degree program receive three years of advanced orchestral training and take graduate-level courses in orchestral and curatorial studies, leading to a master of music degree in curatorial, critical, and performance studies. Musicians in the advanced certificate program receive two years of training and take core seminars in orchestral and curatorial studies. Bard faculty and guest scholars in music history, art history and visual culture, and other disciplines in the humanities participate in the program's seminars. Based at Bard's main campus in Annandale, the orchestra's home is the Frank Gehry-designed Fisher Center at Bard, where it performs multiple concerts each season and takes part in the annual Bard Music Festival. It also performs regularly at Carnegie Hall, Jazz at Lincoln Center, the Metropolitan Museum of Art, and other concert halls across the Northeast. TŌN offers full-tuition scholarships and fellowships.

Leon Botstein, president of Bard College, is the music director and principal conductor of The Orchestra Now. The orchestra has performed with many distinguished guest conductors and soloists, including Neeme Järvi, Vadim Repin, Fabio Luisi, Peter Serkin, Hans Graf, Gerard Schwarz, Tan Dun, Zuill Bailey, and JoAnn Falletta. Recordings featuring TŌN include two albums of piano concertos with Piers Lane on Hyperion Records, and a Sorel Classics concert recording of pianist Anna Shelest performing works by Anton Rubinstein with conductor Neeme Järvi. Buried Alive with baritone Michael Nagy, released on Bridge Records in August 2020, includes the first recording in almost 60 years—and only the second recording ever—of Othmar Schoeck's song cycle Lebendig begraben. Upcoming releases include an album of piano concertos with Orion Weiss on Bridge Records.

Recordings of TŌN'S live concerts from the Fisher Center can be heard on Classical WMHT-FM and WWFM/The Classical Network, and are featured regularly on Performance Today, broadcast nationwide. In 2019, the orchestra's performance with Vadim Repin was livestreamed on the Violin Channel. Visit the website to learn more about TŌN musicians and upcoming concerts.