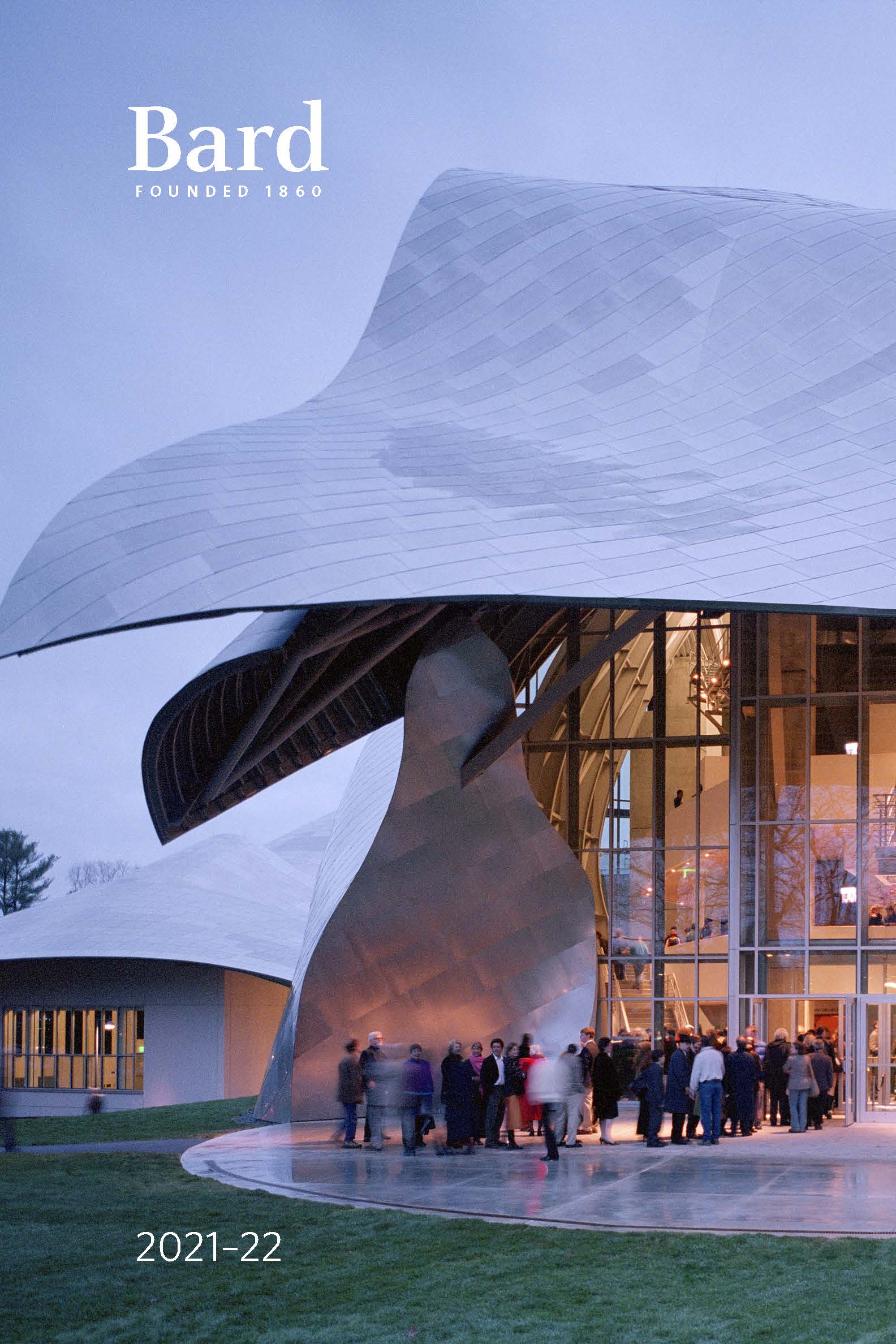 Bard College Catalogue 2021-22
Bard-Based Initiatives
The following initiatives may be of interest to Bard students:
Center for Human Rights and the Arts:
The Center researches, inspires, and extends the intersection of art and human rights, including an integrated curriculum at both the graduate and undergraduate levels. It includes network-wide teaching, research, fellowships, and public engagement. The program aims to stimulate new ways of thinking; develop new strategies of activism and engagement; and incubate new relationships between activists, scholars, and artists on a global scale. The first master of arts cohort begins at Bard College in fall 2021.
Transnational Politics Program:
The Transnational Politics Program builds on the innovative Bard Globalization and International Affairs (BGIA) program in New York City and draws on the strengths of Central European University's International Relations program in Vienna. The program offers a multicampus
MA in Global Studies
(see Graduate Programs); students spend one semester in Vienna studying the form and function of the global political order and one semester at BGIA, combining substantive coursework with an internship experience that provides an on-the-ground perspective on how nonstate and civil society actors address transnational problems. The first cohort begins in Vienna in fall 2021.
Civic Engagement:
Civic engagement initiatives include the OSUN Get Engaged Conference for students, microgrants, engaged Senior Project grants, community action awards, and engaged research grants. These initiatives provide pathways for students and faculty to deepen connections with local and global communities to address shared concerns. The Get Engaged Conference takes place in the spring of each year in Central Europe. Grants to support student and faculty initiatives range from $200 to $9,000. See "Civic Engagement" in this catalogue to learn more about the College's initiatives and partnerships.
Global Debate Network:
The debate network brings together students, faculty, and staff to support the development and growth of successful multilevel debate programs at OSUN institutions while creating meaningful pathways of exchange and collaboration between and among them. With a focus on public debates, curricula initiatives, and community outreach, the OSUN Global Debate Network is reconceptualizing the role of the university debate program as a centerpiece of higher education and critical to the preservation of open societies.
Global Engagement Fellows:
Fellows promote and coordinate thematic civic engagement projects with peers across the Open Society University Network. Selected fellows are undergraduate students who have developed and sustained a civic engagement project and demonstrated leadership skills and a desire and aptitude for working with others.
Experimental Humanities Collaborative Network:
This initiative is rethinking how we engage with the humanities and redefining what they are in the light of changing technologies, an increasingly connected global landscape, the ongoing ecological crisis, and calls to create more inclusive universities.
Hannah Arendt Humanities Network:
The Arendt network nurtures a culture that values and strengthens the humanities as the foundation of an open society. The network supports the integration and accessibility of humanities studies across OSUN institutions.
Solve Climate by 2030:
A coordinated climate education initiative across OSUN and beyond, Solve Climate by 2030 organizes educators to dedicate the first Wednesday of April each year during the 2020s as a Solve Climate by 2030 day for global, coordinated education on climate solutions. The project creates and promotes templates for educational initiatives, highlighting ambitious local and regional climate solutions, and ways in which students and other citizens can engage with communities to support these solutions.
For a full list of OSUN initiatives, and to learn more about the Open Society University Network, visit
opensocietyuniversitynetwork.org
.