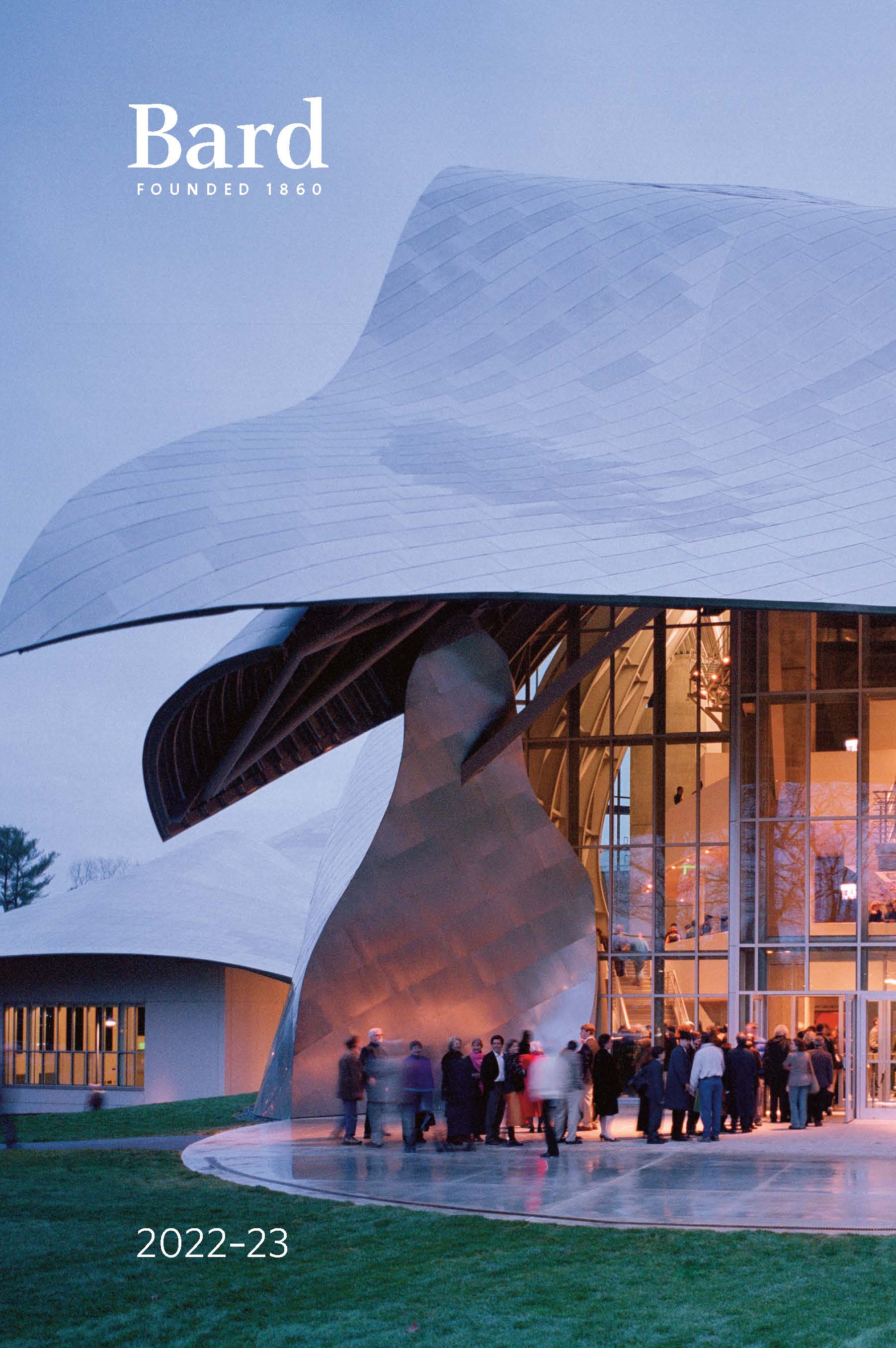 Bard College Catalogue 2022-23
Asian Studies
Faculty
Nathan Shockey (director), Sanjib Baruah, Ian Buruma, Robert J. Culp, Sanjaya DeSilva, Patricia Karetzky, Naoko Kumada, Laura Kunreuther, Huiwen Li, Heeryoon Shin, Richard Suchenski, Wakako Suzuki, Yuka Suzuki, Dominique Townsend, Tom Wolf, Rupali Warke, Shuangting Xiong, Li-Hua Ying
Overview
The Asian Studies Program draws from courses in literature, history, politics, music, art history and visual culture, anthropology, religion, and economics. With program faculty, students select a regional and disciplinary focus to create a coherent program of study. Although the program focuses on China, Japan, and South and Southeast Asia, students can investigate other regions. Intellectual emphasis is placed on comparative perspectives, both within Asia and with other regions.
Requirements
Before Moderation, students should take four courses cross-listed with the Asian Studies Program. Students focusing on Chinese and Japanese studies are expected to have taken at least one year of Chinese or Japanese language and at least two courses cross-listed with Asian Studies. One of these courses should be in their field of future interest, which may be any of the disciplines taught in the Arts, Languages and Literature, or Social Studies Divisions. For graduation, Asian Studies students should complete a minimum of 40 credits in Asian Studies. Four credits (one course) must be an Asian Studies core course treating an aspect of Asia in comparative perspective. The Senior Project topic may be specific to a particular culture or may be comparative.

Students in Chinese and Japanese studies focusing on language and literature must have a minimum of 44 credits. They should complete at least three years of language study in either Chinese or Japanese and four courses cross-listed with Asian Studies. Of these, at least two courses should be on the literature of the student's primary region, one course on the literature of another part of East Asia, and one course in non-Asian literature, preferably oriented toward literary theory.

Students focusing on the arts and/or social studies should complete at least two years of language study in either Chinese or Japanese and five courses cross-listed with Asian Studies. Of these, at least two courses should be in the primary discipline and region. At least one other course should be on the primary region of interest, plus one course in the primary discipline that considers an area outside of Asia. Students of Chinese and Japanese studies should incorporate materials involving either language into their Senior Project.
Recent Senior Projects in Asian Studies
"Free but Not Free: The Modernization of Women and Economic Development of China"
"Lolitas and Ganguros, Performing and Contesting Gender in Contemporary Japan"
"Peking Opera in the Cultural Revolution"
Courses
A sampling of Asian Studies courses offered in the last few years includes courses from the Division of the Arts (Arts of China, Arts of India, Asian American Artists Seminar, Asian Cinematic Modernisms, Music of Japan); Division of Languages and Literature (Chinese Calligraphy, Media and Metropolis in Modern Japan, Representations of Tibet, Reading and Translating Japanese); and the Division of Social Studies (Asian Economic History; Buddhism; Yogis, Monks, and Dharma Kings: Religious Cultures of Early India; Environmental Practices of East Asia; Japanese Pop Culture; International Politics of South Asia; Mao's China and Beyond).