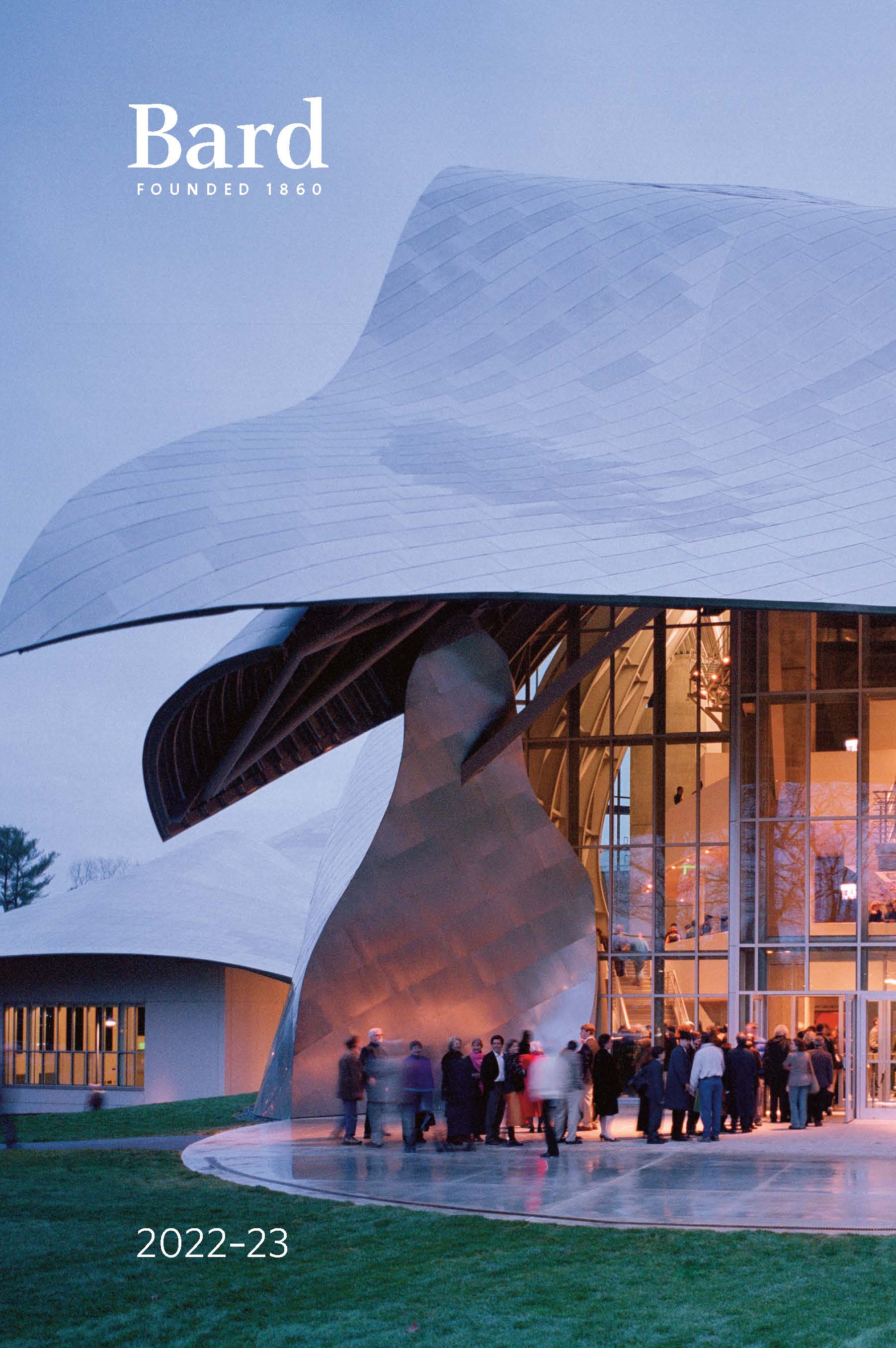 Bard College Catalogue 2022-23
Student Services and Resources
Center for Student Life and Advising
The Center for Student Life and Advising (CSLA) is committed to supporting students in their academic and extracurricular endeavors. The Center provides academic and personal advice as well as mentorship to students throughout their time at the College. CSLA comprises the offices of the Dean of Student Affairs and Dean of Studies. See bard.edu/csla for additional information.

Dean of Student Affairs Office (DOSA): DOSA is concerned with the quality of student life. The office serves as an information resource for nonacademic matters and tries to accommodate individual circumstances that ensure students' success while at the College. DOSA and the student services staff create long-range plans to enhance student life and develop cocurricular experiences. The oversight for different components of student life is distributed among the dean of students, assistant dean of students, director of first-year experience, and director of residence life. The dean of inclusive excellence acts as the primary contact for students, staff, and faculty in promoting an inclusive campus climate. Other services include health and counseling, athletics, and student activities. Three peer groups—residential peer counseling, peer health, and a peer crisis hotline—supplement the College's professional support services. Learn more at bard.edu/dosa.

The Dean of Studies Office (DOS): The Dean of Studies Office provides supplemental advising to all students, fostering collaborative inquiry outside of the classroom and helping students develop the skills and strategies required for robust engagement in the academic life of the College. DOS also facilitates the application process for competitive fellowships and scholarships, and helps students find and meet academic and intellectual challenges outside the regular curriculum. For more information, see bard.edu/deanofstudies.

Academic Support: The Learning Commons
The Learning Commons provides all students with college writing support, at no cost, through writing fellows and consultant programs, learning strategies sessions, and academic tutoring and resources. The Learning Commons, which features designated study and writing rooms, offers credit-bearing courses in composition, English as a Second Language, mathematics, public speaking, inclusive pedagogies, information literacy, and educational theory, as well as reading support and one-on-one peer tutoring by request in all subjects offered at the College. Students may also meet with staff members for more focused assistance. Workshops are offered throughout the year on specialized topics, including the Senior Project. Learning strategies for note taking, time management, English for academic purposes, and general study skills are also addressed in a structured social setting. With an entryway at ground level, the Learning Commons is accessible. Learn more at bard.edu/learningcommons.

Bard Works
BardWorks is a career-oriented professional development program for juniors and seniors. The weeklong program takes place during the January intersession, and offers workshops and networking opportunities to help prepare students for a career after college. Participants work with alumni/ae, parents, and mentors as they explore avenues for converting their Bard experience to the workplace. Sessions and workshops include mock interviews, résumé review, computer and communication skills, writing for the job search, managing interview anxiety, financial literacy, and negotiation techniques. Panel discussions focus on specific career directions, including business and finance, the arts and entrepreneurship, the legal profession, government and NGOs, writing and publishing, green business, journalism, and working abroad. BardWorks, made possible by a grant from an anonymous donor, is a collaboration between the Center for Civic Engagement, Career Development Office, Dean of Student Affairs Office, Office of Development and Alumni/ae Affairs, and Bard College Alumni/ae Association Board of Governors . For more information, see bardworks.bard.edu.

Career Development Office
The Bard College Career Development Office (CDO) helps students translate their liberal arts education to the workplace. In addition to career counseling, job and internship guidance, and career events that include two annual recruiting consortia in New York City for juniors and seniors, CDO offers many online resources that provide job and internship postings, career exploration assessments, and interview coaching. Informal talks, career-specific panels, and formal symposia take place throughout the year to help students learn about various professions and connect with alumni/ae and employers. The Career Development Office hosts an online board, which lists on-campus employment, jobs, internships, volunteer opportunities, and announcements of career events. CDO's website, bard.edu/cdo, presents a range of services and offers the downloadable Bard Basic Job Guide and Career Guide for the Arts, which include sample cover letters and résumés, tips for the job search, and much more. CDO also presents workshops on applying to graduate school and reviews personal statements for graduate school applications. Students and alumni/ae are encouraged to use the Career Development Office to seek assistance in exploring career options and support in applying for jobs and internships.

Dining Services
The main dining facility on campus is Kline Commons, which serves breakfast, lunch, and dinner on weekdays, and brunch and dinner on weekends. Meals feature fresh, made-from-scratch food and menus that focus on seasonal items and provide selections that change throughout the day. Students can choose from a wide variety of items, including vegan, vegetarian, and gluten-free options. Most foods are prepared to order or cooked in small batches as close to service as possible. At least 20 percent of the food offered by Parkhurst Dining is purchased locally through partnerships with family-owned farms and other sustainable food sources. Other dining options include Down the Road Café in the Campus Center, Manor House Café on the North Campus, and the Green Onion Grocer, a market located in Kline. Bard Dining offers a variety of meal plans, which may include meal exchanges and a cache of "Bard Bucks" to spend throughout the semester at the cafés and market. Learn more at bardcollegedining.catertrax.com.

BardEats: Created in 2013, BardEats is an interdisciplinary organization committed to bringing ecological, responsibly sourced, equitable, and community-based foods and food justice awareness to the College. Its original mission—to improve the food procurement process and support Bard's Real Food Challenge commitment—has grown in scope and purpose: BardEats now oversees various mission-based initiatives focused on sourcing, operations, education, advocacy, and accountability.

The Teaching Kitchen: This program facilitates cooking events, tutorials, and education aimed at building students' skill and confidence in the kitchen while connecting students to various food cultures and traditions with a focused lens on sustainability and reducing our carbon foodprint. Cooking classes are held regularly throughout the year in Kline Dining Commons, various residence halls, and Shea House. Additionally, the program provides equipment rentals for anyone wishing to host an on-campus cooking event.

Health and Counseling Services
Student Health Service: The College maintains an on-campus outpatient health center for students. The health service is staffed by four nurse practitioners and a part-time physician. The center is located in Robbins Annex, on North Campus. For illness requiring emergency care and for after-hours care, the services of Bard EMS or Northern Dutchess Hospital in Rhinebeck are available.

All new students must submit a medical report including health history, record of an examination by a physician, physician's assistant, or nurse practitioner, and an immunization record. New York State law requires that all students born after January 1, 1957, provide proof of immunization against measles, mumps, and rubella. Students must also provide proof of meningitis vaccination or a written statement declining vaccination. Bard also requires all students to be vaccinated against COVID-19 for the 2022–23 academic year.

The student's health service fee covers most services provided by the health center. Medications prescribed and dispensed at the health center are billed monthly to the student's account. Additional information regarding our service, including hours and contact information, can be found at bard.edu/healthservices. To learn about Bard's COVID-19 response and testing protocols, see bard.edu/covid19.
Student Counseling Services: Counseling services are available to all enrolled Bard students. Counseling Services is staffed by clinical social workers, mental health counselors, psychologists, a consulting psychiatrist, and consulting nutritionist. Staff members provide short-term, problem-focused individual therapy; group therapy; crisis intervention; psychiatric services; medication management; and referrals to local physicians, psychiatrists, and psychotherapists. Students who would like to meet with a counselor can attend one of the Open Clinic Hours, which are offered Monday through Friday. Students may be referred off campus for help with long-term issues or for specialized treatments. The College health insurance policy offers limited coverage for psychotherapy with some private, off-campus clinicians and psychiatrists. A student who is seeing an off-campus therapist is responsible for all arrangements, including appointments, transportation, and fees. The College offers free transportation to off-campus mental health appointments through the student-run Community Appointment Transportation Service (CATS). To request the service, students should email [email protected] More information about Bard's counseling services and staff, as well as mental health resources in the area, transportation to off-campus mental health appointments, current mental health programming at the College, and insurances questions related to mental health benefits, can be found on the Counseling Services website at bard.edu/counseling or by calling 845-758-7433.
BRAVE: BRAVE is a professionally directed student-service organization. Its members provide anonymous and confidential crisis intervention, supportive counseling, advocacy, and ongoing education to the Bard community. Staff members receive specific training in issues relating to sexual assault, sexual harassment, relationship violence, and sexuality. BRAVE counselors also receive training in eating disorders, depression and suicide, sexual orientation, loneliness, isolation, anxiety, and social and academic issues. BRAVE services are available on a 24-hour, seven-days-a-week basis; call campus extension 7777 to be put in touch with a BRAVE counselor. For more information, visit bard.edu/brave.

Internet and Mail Services
Email and Internet Services: The College issues all enrolled students with a Bard Account that provides access to Google Workspace for Education, library services, and an increasing number of web applications. Bard Information Technology (Bard IT) provides general computing assistance for free. A 100Mb Ethernet connection to the campus network and, through that, to the internet, is provided free to all students living in Bard residence halls. Wireless networking is available for all dorms and most of the campus. Several public computing labs are available on campus. For details on Bard's computing services and facilities, see Bard IT at Henderson Computer Resources Center in the facilities section of this chapter, or visit bard.edu/it.
Mail Service: Each undergraduate student has a mailbox at the Annandale-on-Hudson Post Office, located in Bertelsmann Campus Center. The post office provides all the usual postal services, with the exception of passports, and accepts USPS and express-mail deliveries. UPS shipments can be sent through the Buildings and Grounds Office on campus. The general mailing address for the College is Bard College, PO Box 5000, Annandale-on-Hudson, NY 12504-5000.

Disability Access Services
Bard College strives to create an accessible and welcoming campus community for students with disabilities. The College is committed to maintaining compliance with Section 504 of the Rehabilitation Act of 1973, the Americans with Disabilities Act of 1990, and the ADA Amendments Act of 2008, by providing otherwise qualified individuals with disabilities equal access to academic courses, programs, and activities. In support of this mission, the College provides services and reasonable accommodations to students when a barrier to access exists. Students who may require particular accommodations to ensure access should register with Disability Access Services. The student will be asked to complete the online registration form and present documentation that verifies the disability, details the impact of the disability, and provides suggested accommodations to mitigate the impact. Registration forms and additional information can be found at bard.edu/accessibility/students.

Ideal disability documentation should be written in English by a licensed professional on letterhead attesting to the nature of the student's disability. Documentation should be current and include: diagnosis, diagnostic criteria, and evaluation methods; information about the functional limitations of the condition; the onset, longevity, and severity of symptoms; an explanation of how the disability and/or related medications or treatments interfere with or limit a major life activity, including participation in courses, programs, and activities of the College; and prognosis. This documentation should also include recommended accommodations intended to mitigate the impact of the disability in a college setting.

Students with questions or concerns about documentation are encouraged to complete the registration form and meet with Disability Access Services to discuss them.

Disability Access Services strives to support students with disabilities holistically, offering accommodations and additional support. We aim to work with all campus constituents to create a campus environment that is inclusive for students with disabilities, by promoting accessibility across campus.
Transportation Services
Bard offers a free shuttle service for Bard students, faculty, and staff with stops at various campus locations and the nearby villages of Tivoli and Red Hook. Shuttles to the Rhinecliff and Poughkeepsie train stations run on Fridays, Saturdays, and Sundays. Shuttles to Walmart, Target, and the Hudson Valley Mall in Kingston are provided on Wednesdays and Saturdays. Special shuttles to airports, including JFK, LaGuardia, and Albany, can be reserved at nominal cost for Thanksgiving winter breaks, spring recess, and the end of the semester. Visit the transportation website, blogs.bard.edu/transportation, for further information. The College has a student-run bike-sharing program and bike co-op, with bicycle parking available throughout campus. Bard also participates in the car-sharing program Zipcar, an alternative to car ownership.