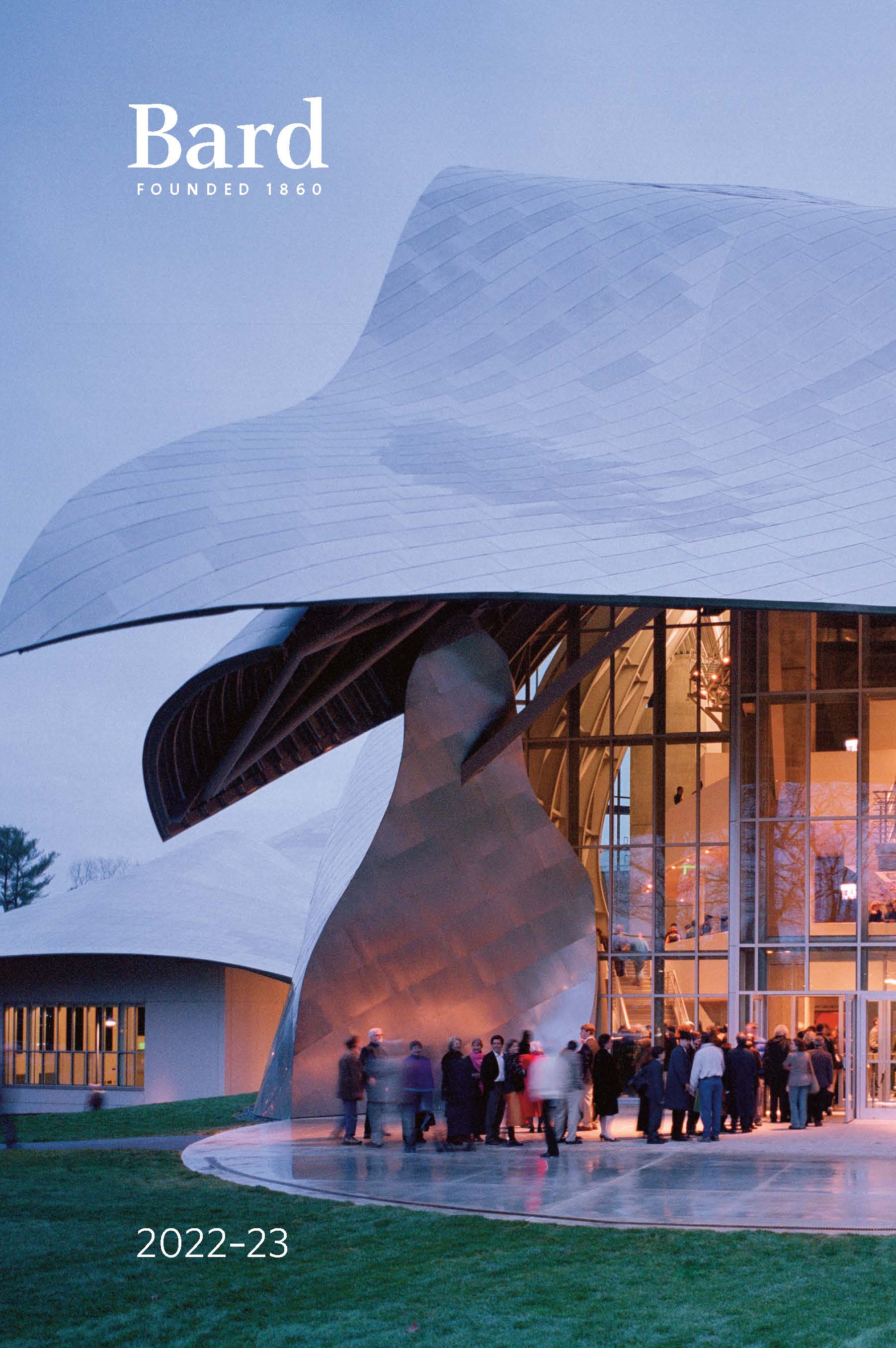 Bard College Catalogue 2022-23
Bard and the Local Community
Bard works to engage students with community partners and to respond to critical issues in local communities, such as food insecurity, sustainability, access to education, and immigration. Student leaders serve as advocates for housing justice and environmental justice through a new project called Thrive On! Kingston. Students mentor and tutor youth in Hudson (through an Operation Unite New York partnership) and Kingston, New York (through a YMCA partnership). They have also developed after-school enrichment programs for area schools and libraries.
Bard Debate Union:
The Debate Union is a community of students, faculty, and staff committed to promoting the values of civic discourse, dialogue, and debate at Bard, in the local community, and throughout Bard's national and international networks. Since 2011, Bard debaters have been working with middle and high school students in local school districts to develop and support student debate clubs. In addition to offering individualized coaching support and mentorship at area schools, the Bard Debate Union also hosts an annual middle and high school debate workshop every fall and a middle and high school debate tournament every spring. These events offer middle and high school students the opportunity to improve their debating skills under the guidance of Bard debaters and to debate against students from other schools in a fun and inclusive environment. In 2020, in response to the COVID-19 crisis, the Bard Debate Union began hosting weekly virtual debate practices, giving students from local high schools the opportunity to continue debating and working together despite the challenges of remote learning. Learn more at
debate.bard.edu
.
Brothers at Bard (BAB):
Brothers at Bard is an academic enrichment mentoring program for young men of color from underserved backgrounds. The program was created by Bard students in 2014 as a project to foster brotherhood on the Bard campus. It expanded to Kingston, and has grown into a CCE institutional initiative expanding further throughout New York State (since its inception, BAB has mentored over 150 young men of color). All BAB collegians who volunteer for the program receive extensive training prior to becoming mentors. Find out more at
cce.bard.edu/community/brothers-at-bard
or
brothersat.org/bard
.
[email protected]
[email protected]
represents the College's efforts to inform students and the greater Bard community about local and national elections, and to help voters register, obtain absentee ballots, determine their correct polling sites, and become familiar with how to mark ballots and use ballot-scanning machines. The website provides links and information about current elected officials; candidates for local, state, and national offices; advocacy sites; a calendar of election-related events; and information on select voter issues. Bard students and staff have also sponsored on-campus Meet the Candidate sessions. Through
[email protected]
's partnership with CCE and the Andrew Goodman Foundation, the team was successful in obtaining an on-campus polling site during the 2020 election. The polling place allowed students and local community members to vote while properly maintaining social distancing guidelines For details, see
cce.bard.edu/community/election.
La Voz is an award-winning, Spanish-language magazine serving the 150,000 Hispanics living in the Hudson Valley. La Voz began as a student-led initiative in 2004 and is the only free Spanish-language publication in the Mid-Hudson and Catskill Mountain regions. Student internships are available for writers, translators, and distribution helpers. Learn more at lavoz.bard.edu.
Red Hook Together This joint initiative of Bard College and the town and village of Red Hook aims to promote greater community collaboration. Spearheaded by the Center for Civic Engagement, Red Hook Together hosts shared events in the community, including food donation drives, potluck dinners, repair cafés, town-wide e-waste collections, and local festivals. Learn more at cce.bard.edu/community/partners.

West Point–Bard Initiative (WPBI): Founded in 2006, WPBI serves as a model of cooperation and collaboration between a U.S. liberal arts college and a service academy, and provides unique opportunities for students to explore the complexities of civil-military relations in a democracy. Students and faculty from Bard and the United States Military Academy at West Point exchange ideas in the classroom and through public presentations, debates, and extracurricular activities. Initiative efforts also include annual leadership discussions between cadets and Bard's Women and Leadership class; regular debates on a wide range of public policy issues between the West Point debate team and the Bard Debate Union, including the Bard Prison Initiative debate team at Eastern Correctional Facility; and Bard student participation in the annual West Point Student Conference on U.S. Affairs (SCUSA). Both institutions regularly exchange faculty as guest lecturers in counterinsurgency, strategy, military history, and advanced international relations theory, and West Point professors often serve as faculty in Bard's Global and International Affairs program in New York City. In addition, Bard and West Point hold regular joint conferences, accompanied by a seminar simultaneously taught at both institutions, by which students exchange views and faculty produce published work on key issues of civics and public life. For more information, visit the WPBI website at cce.bard.edu/community/west-point-bard.
Student-led Projects in the Hudson Valley: Trustee Leader Scholar projects and other undergraduate clubs and initiatives provide a variety of opportunities for students to engage with local issues and address local needs. Specifically, the Education Outreach Fellows (including Science Outreach Fellows and Bard Math Circle's MAGPIES program for girls) bring science, technology, engineering, art, and math together by creating experiences and experiments that inspire wonder, spark curiosity, and challenge old ideas. Education Outreach Fellows also serve as tutors in English and math, among other subjects, to students at the elementary and secondary grade levels. CCE has launched a partnership with Red Hook Responds, which coordinates and supports local volunteer efforts, to provide tutoring services. Fellows help students bridge the gap between studying in the classroom and exploring the world around them. Another initiative, Bard Music Connects Practice Partners, offers music instruction to local kids from Bard-trained student musicians. The Center for Civic Engagement, Career Development Office, and Bard Professionals of Color Committee are also collaborating to support student entrepreneurial work through initiatives such as pitch competitions, student-maker craft fairs, seed awards, and business start-up training.