Bard College Celebrates MLK Day with Volunteer Activities and Civic Engagement Workshops
As part of the College's 11th Annual MLK Day of Engagement, more than 175 Bard students participated in workshops, action groups, a legal justice panel, and a conversation with civil rights pioneer Fred Gray.
Bard College students, staff, and faculty celebrated the life of Martin Luther King Jr. with a weeklong series of campus events and virtual activities with community partners, culminating with the 11th annual MLK Day of Engagement. Beginning Tuesday, January 12, and continuing through Monday, January 18, Bard students participated in service projects, civic engagement workshops, a legal panel on "Pathways to Justice," and a conversation with civil rights pioneer Fred Gray. Most participants were first-years on campus for Citizen Science; they were joined by
18 Upper College student leaders.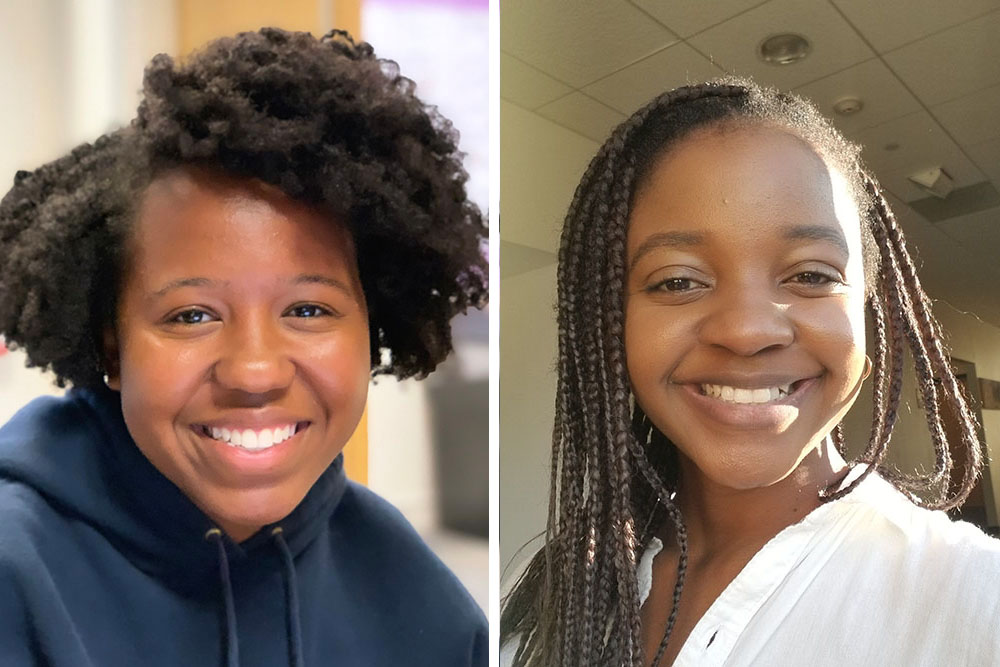 Bard's MLK Day of Engagement events—organized by the
Bard Center for Civic Engagement (Bard CCE)
, the
Office of Sustainability
, and the
Citizen Science Program
, in cooperation with local and national nonprofits—take place as part of the nationwide Day of Service that marks the King holiday. Volunteers around the country respond to Dr. King's call, "Life's most persistent and urgent question is: 'What are you doing for others?'"
"Despite the challenges of COVID, we were able to honor Dr. King's legacy, which was summed up by MLK Day panelists who asked deep, reflective questions that invited all of us to ask ourselves, 'Am I who I am meant to be in the world?' An important question for all of us as we move into the coming year," said Bard Vice President for Civic Engagement Erin Cannan.
Bard students and staff took part in a conversation on Black-owned businesses with Cynthia Herivaux, owner of Cyn's Sweet Tooth in Poughkeepsie; wrote letters to students at Ramapo for Children, which serves children and young adults with learning differences and special needs in Rhinebeck; and participated in virtual workshops with local and national organizations, including The Library at the A. J. Williams-Myers African Roots Center in Kingston, which promotes literacy through teaching and learning about the African roots experience, and Braver Angels, a national citizens movement to reduce political polarization in the United States.
"Being able to contribute my ideas and voice to the development of MLK Day of Engagement this year was a very meaningful experience, especially seeing how excited and engaged everyone was with the events leading up to the big day," said MLK Day of Engagement Fellow
Tsitsi Mambo '21. "I believe that the work done to get this program running and successful will have a big positive butterfly effect on Bard as a whole as students take everything that they learned with them into their own lives and contribute to making positive impacts in their communities."
This year's events were kicked off by two discussions: an engagement panel, "Pathways to Justice: The Courts," on Saturday, January 16, featuring
New York State Supreme Court Justice Debra James, Vassar College Professor Taneisha Means, and Honorable Judge Laura Taylor Swain of the United States District Court for the Southern District of New York, and a conversation, on Tuesday, January, 12, between pioneering civil rights lawyer Fred Gray and attorney Douglas Mishkin. The late Congressman John Lewis called Gray, who represented Rosa Parks and Dr. King in the Montgomery Bus protests, one of "the Founding Fathers of modern America."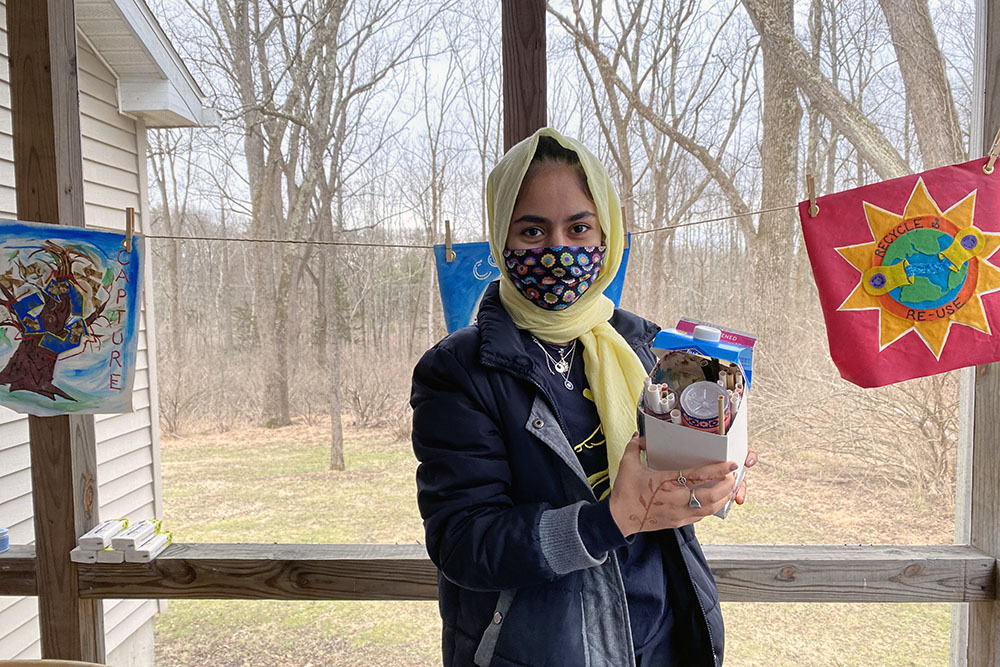 As part of Bard's commitment to the United Nations Sustainable Development Accord, MLK Day events included civic engagement workshops and discussions on climate action, recycling, and natural habitats, among other topics. Students participated in a workshop on citizen science data collection—a nationwide effort in which Bard and other colleges and organizations collect data on various projects and engage the American public in addressing societal needs and accelerating science, technology, and innovation.
Bard CCE Special Events Administrator and Outreach Coordinator Sarah deVeer '17, who was involved with MLK Day of Engagement as an undergraduate, said she's especially pleased to see how the initiative continues to evolve with the contributions of students and staff. She highlighted Assistant Dean Darnell Pierce introducing an MLK Day Hoodie Fundraiser for the
Bard Student Emergency Fund
and 2020 student fellows Mikalah Jenifer '22 and Daniella Mingo '21 introducing a civil rights trivia night and movie night.
"It's an honor to be working behind the scenes now on a project that is such a pillar to the overall Bard first-year experience," said deVeer.
Jenifer, who served as an MLK Day of Engagement fellow for the second time this year, talked about how MLK Day(s) are just a jumping off point for students' continued engagement on campus and in the community.
"MLK Day of Engagement is a great way to introduce students to not only the many aspects of the Center for Civic Engagement but also all of the organizations that are doing amazing work within a few miles of Bard's campus," said Jenifer. "The CCE has opened so many doors for me personally, and I hope that students can find ways to create the change that they want to see on campus and in their community by utilizing CCE's knowledge, ties with the community, and overall support of its students in the their various endeavors."
Post Date:
01-19-2021