New York Appeals Court Unanimously Affirms Bard Campus Polling Site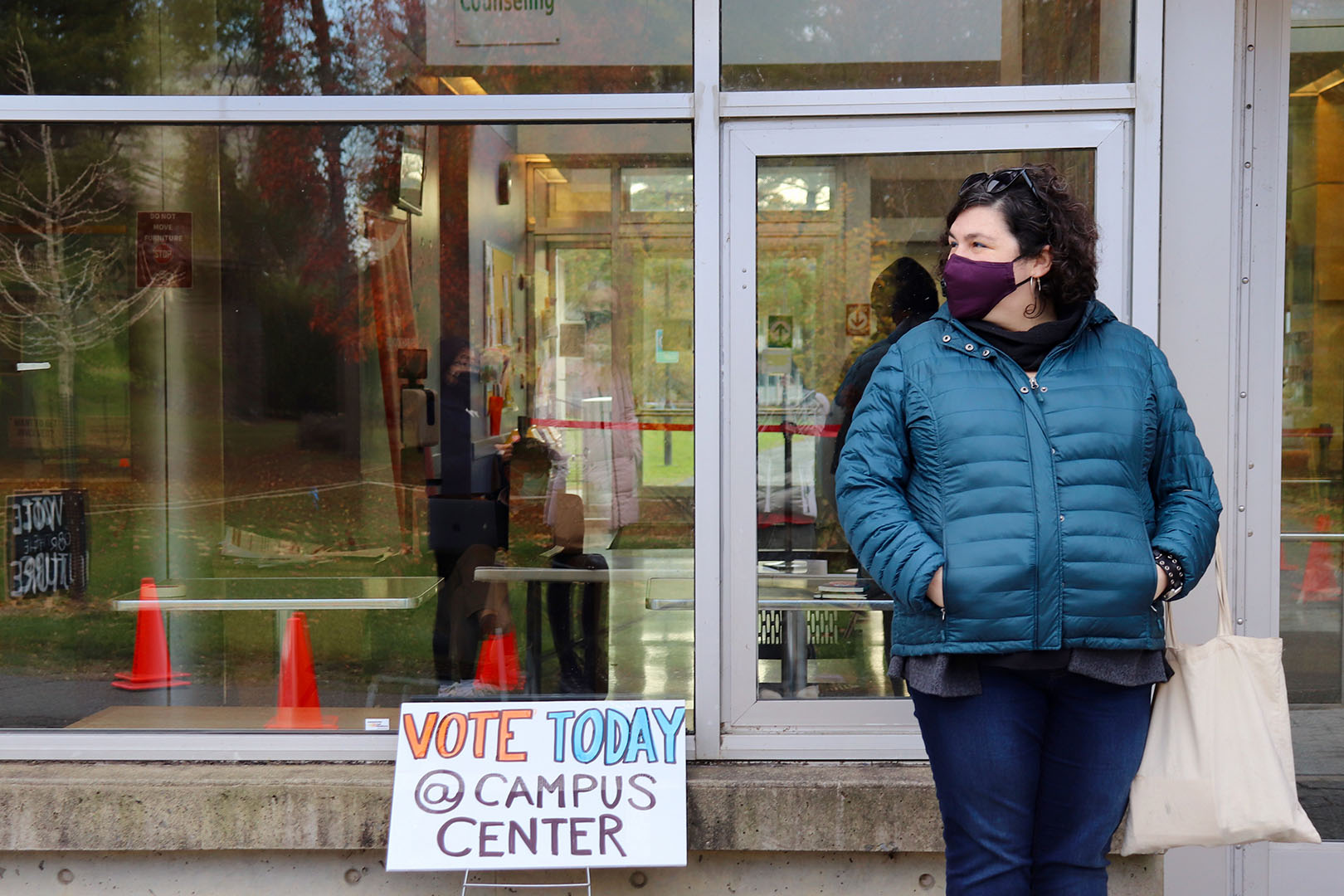 Today, the New York Appellate Division unanimously affirmed the decision of Dutchess County Supreme Court Judge Maria Rosa to situate a polling place on the Bard College campus for District 5 voters.
The unanimous four-Judge Appellate Division panel agreed with Judge Rosa and the Petitioners Bard College, faculty, and students on all counts. The appeals court found that, following Bard's prior 2020 litigation victory which resulted in polling location on campus, Commissioner Haight's continued efforts in 2021 to prevent on-campus voting were "arbitrary and capricious."
"This is an important victory, both locally and nationally, in the fight against voter disenfranchisement, in this case discrimination against youth and those protected by the Americans with Disabilities Act," said
Bard's Executive Vice President Jonathan Becker
. "It is unfortunate that the county leadership has condoned, actively or through their silence, Commissioner Haight's efforts to undermine democracy, even as he has now wasted well over $100,000 of taxpayer money over the past decade in failed attempts at voter suppression that have been repeatedly rejected by the courts."
"A common-sense solution to provide accessible and safe voting should not be this hard," said
Erin Cannan, Vice President for Civic Engagement
. "We are thrilled to have arrived once again at a solution that works for all of our voters in District 5."
Counsel on the lawsuit are Michael Donofrio, Esq. of Stris & Maher LLP, Doug Mishkin, Esq., and Yael Bromberg, Esq. of Bromberg Law LLC.
"When Congress and the states ratified the 26th Amendment fifty years ago, they specifically contemplated the special burdens young people face in accessing the ballot, including the lack of on-campus polling locations," said
Yael Bromberg, Esq. of Bromberg Law LLC and Twenty-Sixth Amendment legal scholar
. "In Dutchess County, a single county commissioner was so intent on suppressing the youth vote, that he was willing to compromise the Americans with Disabilities Act (ADA), several provisions of NY Election Law, and basic COVID protocols. Today's win means that the student, ADA-friendly, and COVID-conscious on-campus polling location can once again provide a safe and accessible option for
all
Dutchess County voters."
"We appreciate the quick and decisive action by the New York courts in rejecting Commissioner Haight's anti-voter litigation strategy and ensuring that all voters in the district will have access to a safe, convenient, secure polling location on November 2," said
Mike Donofrio, Stris & Maher's Pro Bono Practice Leader
.
"On one level, this case was about ensuring the existence of a polling place on the Bard campus, holding the Board of Elections accountable for its arbitrary and capricious decisions, and protecting the voting rights of students, BIPOC, and people with disabilities," said
Bard senior Tomas Forman, a plaintiff in the lawsuit
. "On another level, the case was about using the power of courts to send the message that discriminatory decisions on the part of administrative agencies that are nonsensical and simply rely on the status quo will no longer be tolerated. We as plaintiffs hope that this case can serve as a model for other institutions and groups fighting for like causes. Following Judge Rosa's determination, the Bard College community, constituting nearly 70% of registered voters in our district, will have a safe, accessible, welcoming, and convenient place to exercise their rights under the 26th Amendment."
"Ensuring a polling site on campus is not only a huge victory for voting rights of students, but also disabled voters," said
Bard sophomore Sarah Seager, a leader of organizational plaintiff Election@Bard
. "Allowing voters a safe and accessible space to vote, which is what the Bard campus polling site provides, is expected of all polling sites. As a Bard community we are excited to provide that space for voices to be heard as people practice their civic duty of voting. I, along with the Election@Bard team, am excited to see what the future of Dutchess county looks like when the voices of students are heard."
Voters in District 5 will be able to vote at the Bard College polling site in the Bertelsmann Campus Center, and at the Church of St. John's on River Road.
This ruling is the latest chapter of a decades-long fight, including legal challenges, for student voting rights by Bard College students, including Andrew Goodman Foundation Student Ambassadors. Additional information on the fight for a polling site at Bard can be read
here
. News about previous rulings can be read
here
,
here
, and
here
.
Post Date:
10-29-2021