Franklin W. Olin Humanities Building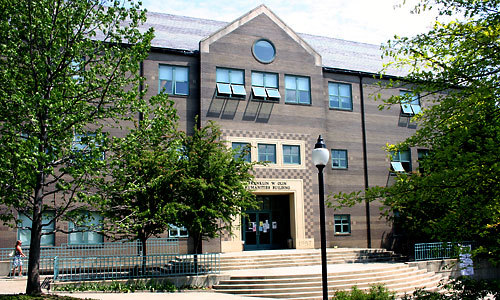 The Franklin W. Olin Humanities Building, constructed with a grant from the F. W. Olin Foundation, is the main facility for anthropology, history, philosophy, religion, literature, creative writing, foreign languages, art history, and music history classes. The building contains a 370-seat auditorium for concerts, lectures, and conferences. It also includes small lecture rooms, seminar rooms, an art history room with projection equipment, a music history room with demonstration facilities, a poetry room with a library of poetry on tape, study and lounge areas, and an interior court and exterior terrace used for special receptions.
Campus Location: Main
Facility Type: Academic
Tour this Facility
* Tour videos require the free Quicktime plugin for viewing.